Description
Who should attend? Welders, Engineers, Inspectors, Technicians, Educators, Auditors, QA/QC Personnel or anyone interested in NDT.
IMPORTANT: LIMITED TO ONLY 70 ATTENDEES.
REGISTER BY NOVEMBER 3RD TO RECEIVE A $25 SAVINGS. (Student ticket price is the same for preregistration/door)

Presenters: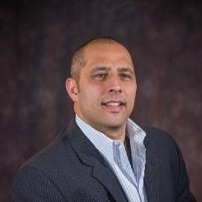 C. Sean Riccardelli is an ASNT Certified NDT Level III and at the forefront of the non-destructive inspection technology trend: phased array ultrasonic testing (PAUT). He's spent the past nine years positioning his company, RCS, to influence an industry shift toward Phased Array ultrasonic evaluation and characterization of in-service pipeline threats.Riccardelli began his career in 1994 as a structural steel inspector. He quickly achieved certification as an ICC Certified Special Inspector and AWS Certified Welding Inspector. Throughout his 22-year career, Sean has developed a reputation for ultrasonic credibility, having spent 10 years complimenting the structural and seismic arenas; the most recent 12 years with oil and gas pipelines specializing in the evaluation and mitigation of pipeline threats. Sean is a former U.S. Marine, attended Boise State University, and lives with his wife and three children in Utah.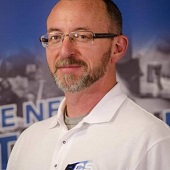 Jeff Browning is the Director of Advanced NDE Services for RCS and is responsible for the research, development and deployment of Advanced NDE Technologies throughout the country.Mr. Browning is an expert in non-destructive weld inspection, validation of pipeline defects, and phased array data acquisition and analysis. Many of his industry colleagues consider him an artist in his craft of crack sizing and weld defect characterization.His phased array data analysis and presentation of defect imaging is revered by many as the best in the world and has motivated the majority of his customers to make this technology their standard for advanced technical evaluation of theirassets. Jeff has partnered with suppliers to design andcustomize technology deployment systems and sensor configurations in an effort to increase the quality of data collection techniques. He is now recognized as an industry leader in advanced NDE services within the midstream and utility sectors by clients, colleagues, and peers including members of Pipeline Research Council International and American Petroleum Institute. Jeff is a former U.S. Marine and lives with his wife and three children in Mississippi.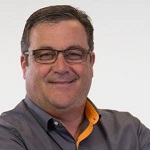 Bruce A. Stetler
Manager: Gulf Coast Region for Eddyfi Technologies, 33 Years in the NDT, Past Chairman Miami Valley ASNT,
Graduate of Spartan School of Aeronautics bstetler@eddyfi.com www.eddyfi.com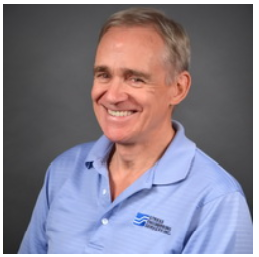 Ron Scrivner

Metallurgist, Stress Engineering Since 1980, Mr. Scrivner has supported the gas transmission industry with metallurgical expertise in the areas of materials purchasing, material quality control, engineering support, construction, and operations. His 25 years with Williams Transco have included managing a staff of professionals and technicians who provided material quality control services (pipe, valves and fittings) and technical support of welding, coatings and metallurgy, as well as writing company material specifications, integrity management, and operations procedures. He has worked as a subject matter expert evaluating the integrity threats due to stress corrosion cracking, manufacturing, construction, and vintage material concerns. He has his BS in Metallurgical Engineering, Colorado School of Mines, 1979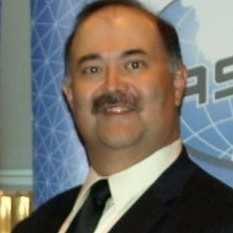 Rodney Stephens
Advanced Technical Support
Rodney Stephens is an Advanced Technical Support Specialist for Olympus Scientific Solutions, and holds a degree in Nondestructive Examination Technology. During his years working with Olympus he has developed expertise in a variety of applications which utilize Advanced Technologies such as Eddy Current Array and Phased Array Ultrasound.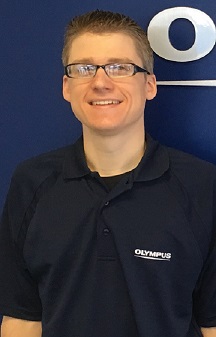 Michael W. Hull
is an Applications Scientist for Olympus Scientific Solutions Americas in their Analytical Instruments division. Day-to-day he assists XRF users in finding individual solutions. He earned a PhD in Inorganic Chemistry from the University of Notre Dame. His research involved the synthesis of novel materials, including polyoxometalates, intermetallics, and intermetalloid compounds. He utilizes X-ray techniques for structural characterization, compositional determination, and analytical identification. He was a faculty member in the Department of Natural Sciences at Northwest Missouri State University, before joining Olympus, and has been a visiting researcher at Rice University and the Colorado School of Mines
Course Schedule:

7:00 am: arrival and sign in. Material handouts.
7:30 am: AWS Houston Section - Opening and introductions. RCS - NDE overview.
8:00 am: Stress Engineering Services - Metallurgy and manufacturing overview. Material and weld defects. Failure cases history.
9:30 am: Defect samples lab and break
10:00 am: EddyFi Technologies - Eddy Current Array
11:00 am: Eddy Current Array Technology demo and lunch
1:00 pm: Riccardelli Consulting Services - Intro to Phased Array Jeff Browning
1:30 pm: Olympus NDT Weld Inspection, TOFD, and Positive Material Identification (PMI)
2:30 pm: PAUT Technology demos and break
3:15 pm: RCS - PAUT Remote Data Analysis
3:45 pm Wrap up and Certificate Handouts