Description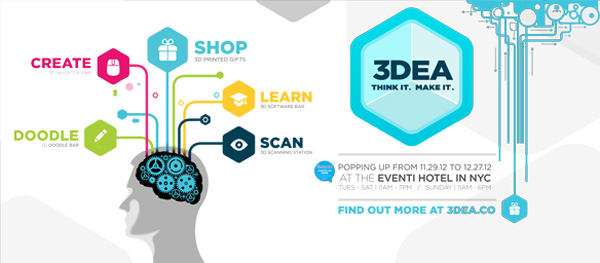 Be you an artist, designers, computer graphics or engineer who interested in seeing what the new direction of 3D is capable of, then this is the class for you. Introducing Modo, from Luxology, is available for both Mac and PC natively and offers both organic and exact modeling and the ability to create stunning and amazing visuals for rendering and animation. Modo also offers the ability to be fully customize and adapt the program to your needs.
The goal of this class, built from the ground up around a process based approach, is for attendees to feel familiar and comfortable with the Modo 3D environment.
This class runs on two consecutive Saturdays:
12|15 5:30-7:30pm
12|22 5:30-7:30pm
Please bring a laptop with Modo preinstalled.
Questions please contact lily@openhouse.me
About the Teacher:
Arthur Young-Spivey
Digital Fabrication Specialist
Versed in all of the various aspects of 3D Software, 3D Printing/Rapid Prototyping, 3D Scanning and how this applies to different industries. Having consulted with medical, architectural, product design and engineering firms I've helped to facilitate how they can bring their visions into the real world.
Industrial Designer
Trained in the tradition of Rowena Reed Kastello at Pratt Institute, my approach to design is always from a form and function point of view. The engineering of a well designed product is an integral part and should always be taken into account as part of the process. Having designed table top, lighting, and furniture (home and office) I've taken many products from sketch to market while always maintaining a design sense that remains pleasing to the eye.
Specialties
3D CAD/Graphics
3D Scanning
3D Printing/Rapid Prototyping
Photorealistic renderings
Market and Consumer Research
Future Conception
Strategic Thinking
Development and Detailing
FREE MAKE Magazine:
People who signed up for the class will get a free copy of Make Magazine: Ultimaker Guide to 3D Printing.


Organizer of Intro to Modo
Few subjects are more addictive than innovation. Specifically, world-improving, industry-changing,  personally-revolutionary innovation like 3D printing. Did you know you can create a heart cell with a 3D printer? Or an ice sculpture? Or custom iPhone cases, espresso cups, high heels, lingerie, masks, toys, jaws, bones, cufflinks? Or bacon.