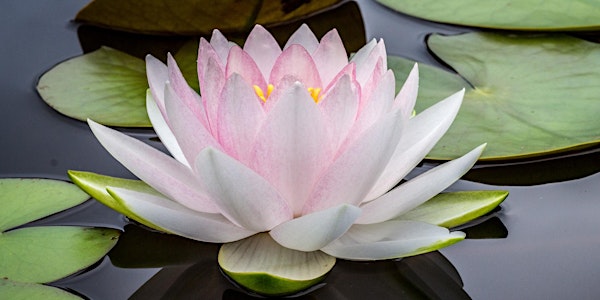 Intro to Mindfulness Meditation Thought and Practice
An eight-week introduction to Buddhist philosophy and practice
By Insight Meditation Cleveland
Date and time
Starts on Tuesday, April 25 · 4pm PDT
About this event
49 days 1 hour

Mobile eTicket
Insight Meditation Cleveland (IMC) is offering an introduction to meditation and Buddhist philosophy for anyone who is new to Buddhist thought or who wants to refresh their understanding and practice. The program consists of eight 90-minutes sessions offered via Zoom. Each session will include guided meditations and a presentation on a fundamental teaching. The eight sessions are intended to build upon each other, but each can stand alone so that one can join any session without feeling lost. The first class will be led by IMC's guiding teacher, John Cunningham. The remaining sessions will be offered by Emily Kortiz and Gordon Gowans, members of the IMC Dharma Council.
Schedule — Tuesdays, 7:00 p.m. to 8:30 p.m.
April 25: Session 1 - What Is Meditation and How Do We Do It?
May 2: Session 2 - Loving Kindness (Metta) Meditation
May 9: Session 3 - Suffering and the End of Suffering
May 16: Session 4 - Hindrances We Encounter in Meditation
May 23: Session 5 - Vipassana (Insight or Mindfulness) Meditation
May 30: Session 6 - Five Aggregates of Clinging
June 6: Session 7 - Dependent Origination
June 13: Session 8 - Foundations of Mindfulness