Description
Join us at our June West Metro Detroit WordPress meetup for an exciting presentation about MailerLite by fellow member Anthony Wagner.
MailerLite is an email marketing application that integrates with WordPress, WooCommerce, and much more.
Similar to MailChimp, AWeber, and other email marketing apps, MailerLite offers small businesses, bloggers, digital marketers, and others a way to build and grow your mailing list.
One of the features MailerLite offers: a free plan for up to 1,000 subscribers.
Anthony will talk about the advantages of using MailerLite, step us through the basics, and show us how his account is configured.
Questions, suggestions, and discussion are welcome!
Whether you're new to WordPress or have been working with it for several years, please join us. If you use WordPress for marketing purposes or in connection with email, I'm sure you'll find this meeting very interesting.
Registration and Venue
While our June meetup event is free, our venue space is limited to 10 people. Please pre-register so we know who will be attending.
We're meeting in Meeting Room C at the library. Once you enter the library, turn right at the circulation desk and follow the hallway about 1/2 way down.
About our Speaker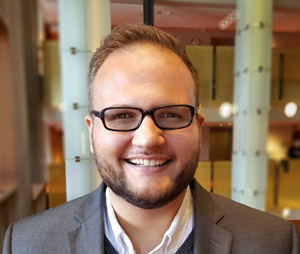 Anthony Wagner is an educator and entrepreneur. He's currently building an online business to help school counselors use and organize data.
Wagner has ten years of experience helping folks with their technology. For the past four years, he's worked for a public school, learning about the needs and pain points of all different type of educators.
On the personal side, Anthony is an avid fan of classical and jazz music and plays the trombone.
Parking
Parking is free in the lot behind the library.