Intermediate - Advanced improv comedy training!
About this Event
(Pictured, Samuel Van Wyk leading a corporate event for JP Morgan Chase at the Broadway Comedy Club)
These classes are designed to go past improv basics. Through different drills, exercises and games, we'll strengthen your improv skills. We'll focus on improv techniques that will help you build richer characters, make stronger initiations, and raise the stakes of your scene work by making more dynamic choices.
NEXT SESSION
SPRING 2021 Saturdays 12-2pm
June 5, 12 , 19, 26, July 3 (Optional/Bonus Class), 10, 17, 24
Class Graduation Showcase July 24 3pm
Broadway Comedy Club, 318 West 53rd Street, New York, NY 10019
TEACHER: Samuel Van Wyk is a versatile actor based in New York City. He has a Bachelor's Degree in Theatre from Northwestern College in Orange City, Iowa. Since moving to New York, he trained with the famous Upward Citizen's Brigade Theatre where he completed their full curriculum in improvisation and sketch writing. With this training he has worked professionally as an improvisor in short form, long form, and interactive theatre. He has also lead hundreds of classes and workshops from kindergartners to senior executives. Additional credits include regional theater, commercials, and indy films.
Strict CDC guidelines followed. Masks, Socially distance, venue cleaned before/after every seating/class.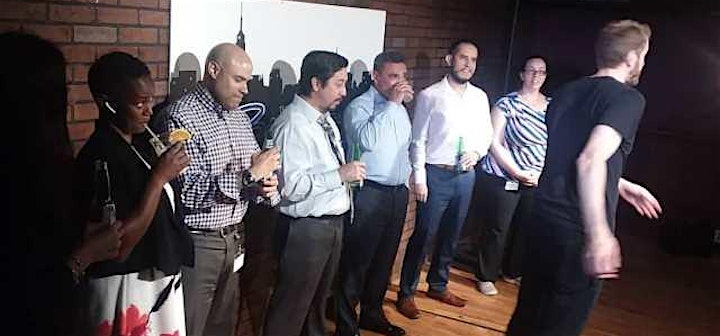 WHY IMPROV COMEDY?
It's fun. Creating comedy is the one thing more fun than watching it.
Self Confidence - Simply playing these games in our safe space builds confidence in self. Over come stage freight, social anxieties and general fear of the unknown that holds so many back.
Public Speaking - Develop public speaking and leadership skills. Practice makes purpose.
Team Skills - we use these same games to teach fortune 500 companies team building. Listen with a deeper focus.
Creative Writing/Critical Thinking - William Fry, the humor guru from Stanford U, says comedy is the art of comparing things in bizarre ways. This builds a better brain. We teach story telling. Playing these games, one learns to think on their feet and out of the box.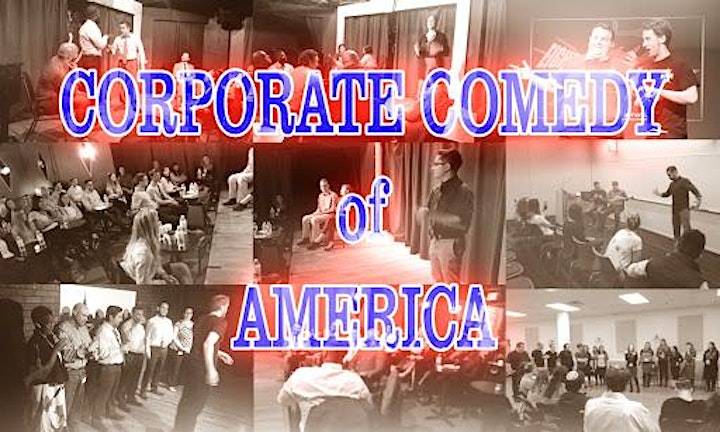 EIGHT IS NEVER ENOUGH offers shows and workshops for corporate teams. Past clients include HSBC, Macy's, 360i, JP Morgan Chase, IBM, Morgan Stanley, Master Card, American Express, NYC Schools (DOE VENDOR), Microsoft/BING, Twitter, Louis Vuitton, Coach, Home Depot, Enrst & Young, GM, KRAFT, UBS, UNILEAVER, HBO and 100s more.