INTRO TO KATHAK DANCE W/SEIBI LEE

Thursday, January 17, 2013 at 7:00 PM (PST)
Event Details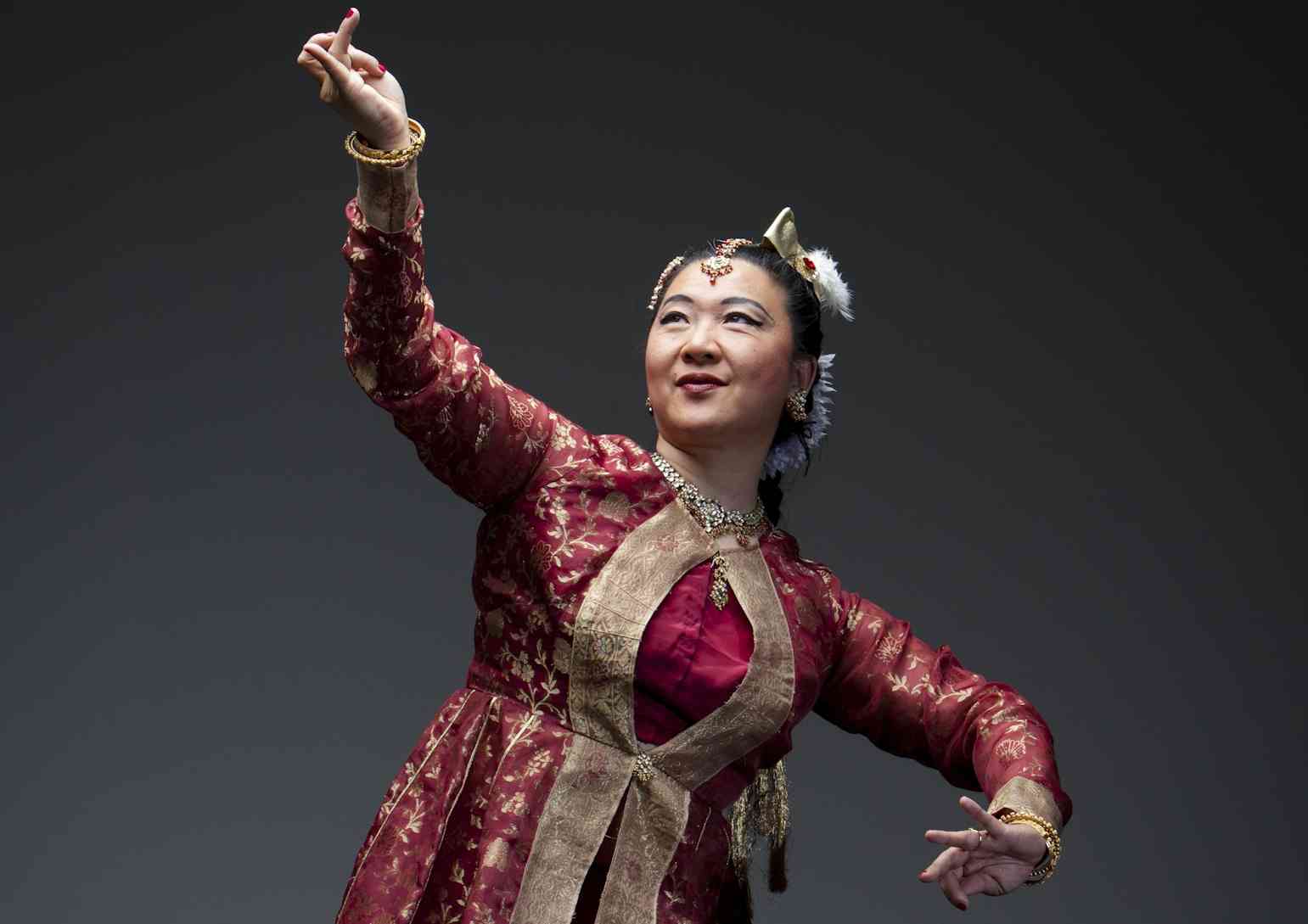 Introduction to Kathak Dance
with OACC's 2013 Artist in Residence, Seibi Lee
Oakland Asian Cultural Center (OACC) is proud to announce our 2013 Artist in Residence, Seibi Lee! 
OACC presents an incredible opportunity to take a special 5-week workshop series with Seibi, principal member of the world-renowned Chitresh Das Dance Company, celebrated soloist, and co-director of the prestigious Chhandam School of Kathak. Hailed as "magnificent" by Dance View, Seibi has performed in award-winning productions in cities all over the U.S. and India, including Yerba Buena Center for the Arts in San Francisco, REDCAT Theater in Los Angeles and National Center for Performing Arts in Mumbai, among many others. Seibi Lee is a dynamic and powerful force emerging in the next generation Kathak artists. She is known for the great range and depth of her artistry: strength in technique, sophistication in musicality and depth in dramatic character interpretation.
 
5-Week Workshop Series
Every Thursday, January 17 to February 14, 2013
7:00-8:30 PM
Seibi will give a short introductory series of Kathak dance classes. In this 5-week series of 1.5 hour classes, students will learn the basic footwork and movements of Kathak. Participants will culminate in a short performance opportunity at OACC's Lunar New Year Festival on Saturday, February 16, 2013! 
Tuition:
$145 per student for the entire 5-week series. 
For more information about the class content, please contact Seibi Lee at seibi@kathak.org.
------- 
Seibi Lee began her Kathak studies in Toronto, Canada in 1991. She relocated to the Bay Area in 1998 to study directly with Panditji.  Today, she is a senior teacher and Co-Director of Chhandam School of Kathak, managing over 500 students and 15 teachers. As a member of CDDC and an acclaimed soloist, she has earned rave reviews for her dual dramatic roles of demon Marich and beloved monkey prince Hanuman in Panditji's world premiere of "Sita Haran" in San Francisco, Los Angeles and Kolkata, India.  Seibi embodies the depth of Panditji's training and has emerged as a powerful force in the next generation of Kathak artists. Seibi received her BS from the University of Alberta and a BS and MS in Music Performance at the University of Toronto. She is a classically trained symphonic harpist.
Organizer
OACC builds vibrant communities through Asian and Pacific Islander arts and cultural programs that foster intergenerational and cross-cultural dialogue and understanding, collaboration, and social justice.
INTRO TO KATHAK DANCE W/SEIBI LEE