Intro to Habits of Happiness-Scientific Secrets to a Better Life (5 week pr...
Description


Are you being everything that you can be? Do you know how to handle life's ups and downs constructively with minimal disruption to your emotional stability?
Start living life to the fullest by being the best version of yourself possible. Learn how with the scientific study of human happiness and flourishing!
Are home and/or work stress causing you struggle to get through the days?
Are there problems in your family/relationships you don't know what to do to fix them?
Have you lost the joy in your life but don't know where it went and how to get it back?
Are you feeling overwhelmed but often hide how you are really feeling for fear of people judging you?
Are you tired of feeling like this but you just but don't know how to start to make a change?


I show you the same techniques I used to overcome 17 years of clinical depression (including 12 years suicidal thoughts, self harm and various addictions and substance abuse problems) to STOP SURVIVING; START THRIVING!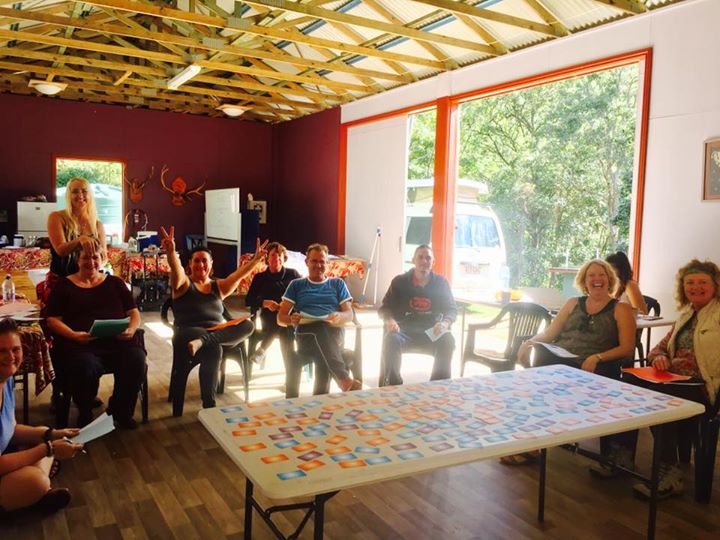 "The workshop had a good vibe and was very engaging. Jamie explains subjects clearly and enthusiastically which makes it easy to remember". Ben, Morayfield.
"Very insightful and informative. I am far more aware of myself and accepting of others realising that our decisions are based on perception only. We all come from different background with different values - it doesn't make things wrong or right". Cecilia Dowling, Carindale
This is a 5 week program, 1.5 hours per week
Prices starting from $27 (per workshop, all workshops must be booked and attended) + eventbrite fees.
**Please make sure you can attend on the same day each week**

To avoid eventbrite fees book on www.thehappinessninja.com.au
Introduction to Habits of Happiness course is a 5 week beginners program based on Dr Martin Seligmans 5 PERMA Principles - The 5 Secrets to Complete Happiness in Life.
This program will help you identify problems areas in your life and provide insights into the areas that you need to start working on and how.

"Jamie's a rockstar presenter. Fun & engaging". Gordon Coon, Redcliffe
"I enjoyed the program because it made me conscious of the fact that happiness is in my control". Trishy, Redcliffe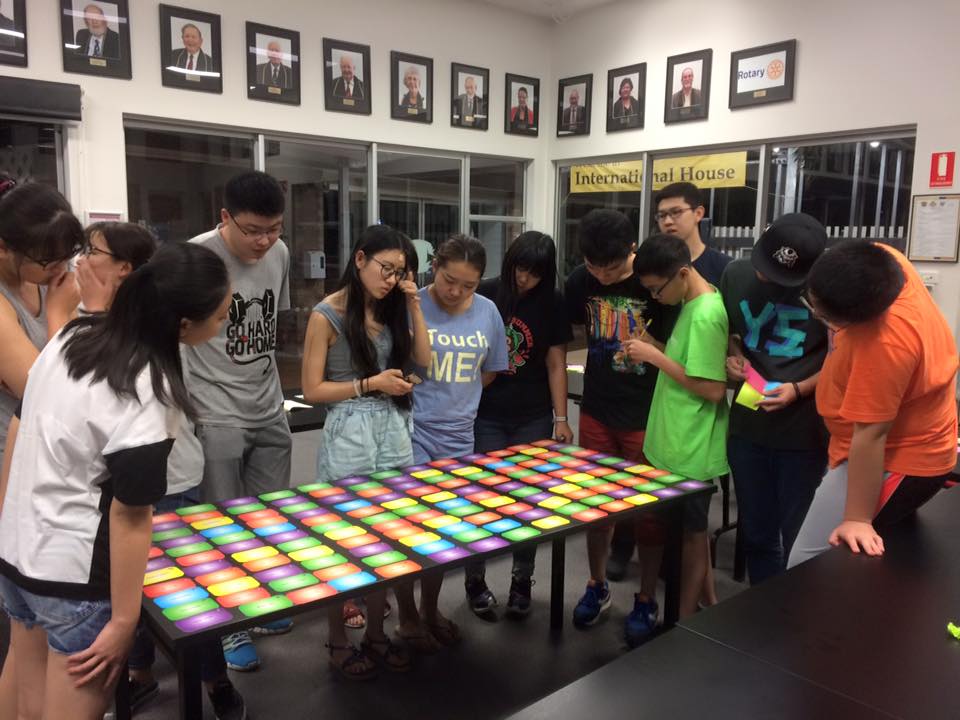 Workshop structure: Thursday evenings for 5 weeks:

Week 1
July 6th 2017
Arrive 6:30pm (for 6:45pm start) - 8:00pm finish
Week 2
July 13th 2017
Arrive 6:30pm (for 6:45pm start) - 8:00pm finish
Week 3
July 20th 2017
Arrive 6:30pm (for 6:45pm start) - 8:00pm finish
Week 4
July 27th 2017
Arrive 6:30pm (for 6:45pm start) - 8:00pm finish
Week 5
August 4th 2017
Arrive 6:30pm (for 6:45pm start) - 8:00pm finish
Price is for all 5 workshops (held same time & date for 5 consecutive weeks - you must attend the same one each week). Workshops include a workbook to take home. Workshops are limited to only 10 people per group.
1 x VIP place is available and includes all workshops + 5 x 1 hour sessions one on one coaching with The Happiness Ninja founder and facilitator, Emotional Health Consultant, Jamie Rose face to face at The Happiness Hub (or over the phone/via skpe if preferred) *over 20% combined saving*

Learn about yourself, your partner, your kids, your workmates and people in general in a fun and safe environment.
Learn to see things from a wider perspective and gain greater clarity and direction in life. Participate in a series of fun and interactive, activities based, group workshop.
Become your very own Happiness Ninja! Implement these techniques into daily life and start living life abundantly, more authentically and with greater awareness of yourself and those around you.
Find out how to achieve greater happiness and emotional stability, no matter what your current emotional state is.
"After having 10 years of psychology treatment, Jamie's session made more of a difference and helped me to see things in a more positive light", Michelle. L, Petrie
"This is a very valuable course, simply delivered, and I would recommend it to others". Stephen Pronk, Woodypoint
"Since meeting Jamie & doing her classes & programs my life has become less stressful. I cope better and I now do not take antidepressants anymore. I feel so much more centered now thank you. Been to have help before but they didn't have the impact you have in a matter of fact way!" Cary Davies, Caboolture.
"This course has challenged me personally and professionally and has helped me immensely at a pivotal moment in my life. Thank you for your encouragement Jamie. I am in a much better place now after 4 weeks of attending your classes than when I first showed up on day 1. I personally love the down to earth presentation of the course". Holly Holden, Brisbane

WORKSHOP OUTLINE:
Week 1 (Emotions):
Would you like to increase your positive emotions and decrease your negative emotions?
In this workshop you will discover the wellbeing quadrant, explore your emotional vocabulary, discover what your positive/negative ratio is and learn ways you can increase the amount of positive emotions you feel on a daily basis.
Learn how to KaPoW Through Life Ninja Style with these proven methods to attain high emotional health and happiness to increase your overall performance, success, wellbeing levels and resilience skills.
Pillar 1 - Become a black belt in:
Understanding reactive and preventative psychology methods

Expanding your emotional understanding and vocabulary
Discovering the wellbeing quadrant

Unearthing to wellbeing wheel

Analysing your positivite/negative ratio

Learning about Neuroplasticity
Week 2 (Engagement):
How engaged in life are you? Are you mostly on autopilot? Are you lacking in real enjoyment?
In this workshop you will discover how to use the most advanced state of human consciousness to increase your enjoyment in life.
Pillar 2 - Become a black belt in:
Discovering the most advance state of human consciousness - flow

Learning how to increase your flow in life to make improvements and increase your overall performance
Getting back in touch with yourself and things you truely enjoy

Week 3 (Relationships):
Are your relationships strained? Are you having problems with people at home or at work? Does it seem like no matter what you do things just don't get better or change?
In this workshop you will learn how to improve communication with others in all areas of your life and look at things from a different perspective with alternative options to solve the problems you are having.
Pillar 3 - Become a black belt in:
Understanding what the communication quadrant is

Differentiating between active, passive, constructive and destructive communication styles
Forging new and improved relationships
Strengthening existing relationships
Increasing constructive communication with people

Week 4 (Meaning):
Do you often wonder things like 'what's the point', or 'there's got to be more than this to life'? Are you currently going through a lot of conflict with people or had a relationship breakdown and can't figure out why?
In this workshop you will start to explore the dynamics of life, yourself and others on a much deeper level to gain clarity and understanding of your world better.
Pillar 4 - Become a black belt in:
Discovering the 2 types of value systems
Exploring your own core values
Understanding the fundamental needs of humans
Exploring Maslow's Heirarchy of Needs theory

Exploring Seligma's "The Good Life" theory
Injecting meaning into life
Grasping hold of the good life
Week 5 (Accomplishment):
Have you tried to achieve something several times and failed so you just stopped trying?
In this workshop you will discover what it really takes to achieve something and start analysing the ins and outs of why you haven't achived the things you have wanted to.

Pillar 5 - Become a black belt in:
Understanding what success really looks like
Looking deeper into your achievements and failures
Kicking away avoidance and self-sabotage techniques
Sky rocketing your self awareness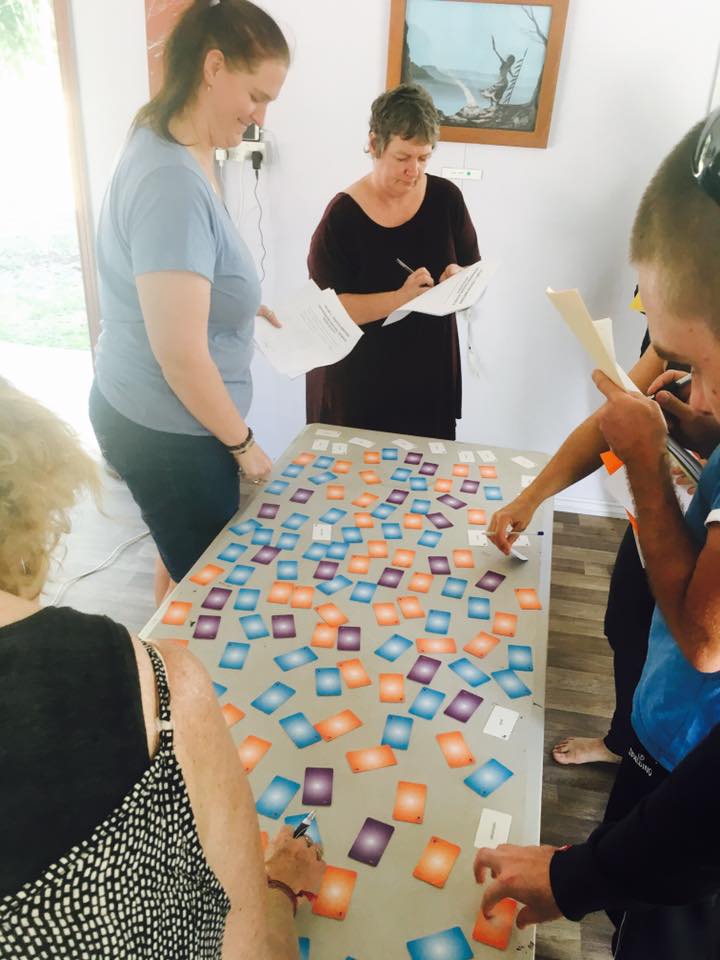 **Please note that due to the limited seating there are no refunds available. If a last minute emergency comes up we will try to resolve the problem by moving the ticket holder to the same workshop on another date that is suitable. If you attend all workshops and do not feel the value is there a refund will be provided.

Date and Time
Location
The Happiness Hub
Caboolture Hub
Lower Ground Floor Studio 5/4 Hasking Street
Caboolture, QLD 4510
Australia
Refund Policy