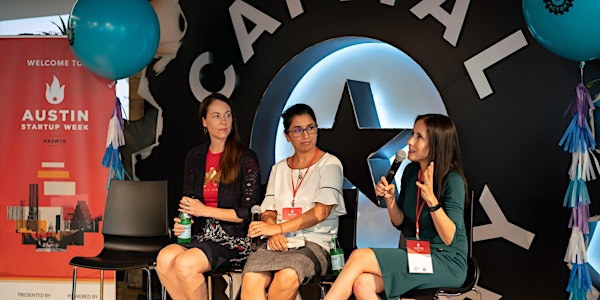 Intro to Fundraising in FemTech & AMA with Juliana Garaizar and Dr. Barreto
Join us as we walk you through the ins and outs of fundraising for startups and small businesses in the FemTech industry!
About this event
Are you raising capital for your FemTech startup? Join us VIRTUALLY for an overview from venture capitalists and investors at Intro to Fundraising in FemTech & Ask Me Anything!
Get a chance to introduce yourself and ask any questions on funding and other related topics.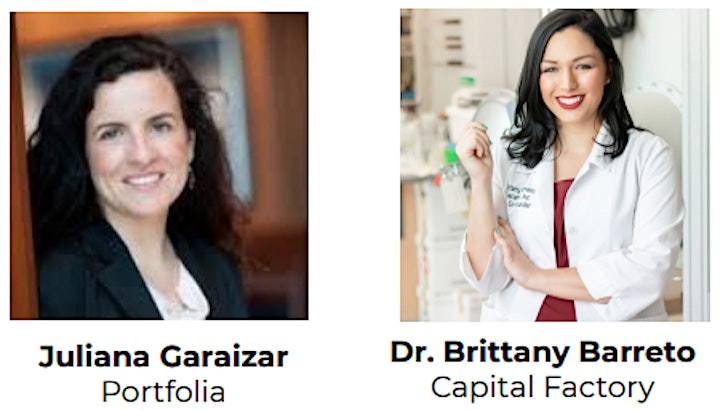 Juliana Garaizer is a Board Member of the Angel Capital Association and the President of the Business Angel Minority Association.A Kauffman Fellow, her fellowship project in bridging the gender gap in investing triggered her involvement with Portfolia where she is a Lead Investor of the Rising Tide Fund , the Consumer Fund and the Rising America Fund focusing on minorities and LGBTQ . Juliana is an Member of the Springboard Life Sciences Council focusing on women entrepreneurs and of the Mayor of Houston Women and Minorities Taskforce An Advisory Board Member of Sanara Ventures in Israel, the Succes Europe Fund in France, the University of Houston Cougar Venture Fund and the Houston Diversity Fund, Juliana got awarded the Women in STEM Role Model by the Greater Houston Women Chamber of Commerce in 2019. Juliana was the Director of the Texas Medical Center Venture Fund, the Managing Director Houston Angel Network and of the Sophia Business Angels network in France. A London Business School MBA, Juliana helped found the Galata Business Angels in Istanbul, WeAngels investing in Women Entrepreneurs in Chile and Crecer+ in Spain.
Dr. Brittany Barreto is the Senior Venture Associate for Capital Factory in Houston. While finishing her doctorate in genetics she founded her first company, Pheramor. Pheramor was the first nationwide DNA-based dating app. She has been recognized as Houston 40 under 40, Women to Watch, Greater Houston Partnership Founder Hype Award, and Founder's Institute Houston Startup Evangelist. She recently launched the first femtech podcast called Femtech Focus which already has 1000 subscribers worldwide.
You'll get answers to questions like...
How do I meet my first investors?
Should I do an equity round or convertible note?
Should I join an accelerator?
What other ways can I raise capital that isn't VC?
What different funding alternatives are out there for small businesses?
How does COVID-19 affect my fundraising?
You will find out about...
Why Texas
Capital Factory
Dallas Venture Capitalists
Grants
Incubators & Accelerators
Loans
Syndicates
Have questions beforehand? Email TrietNguyen@CapitalFactory.com with the subject line Fundraising in FemTech AMA Questions.