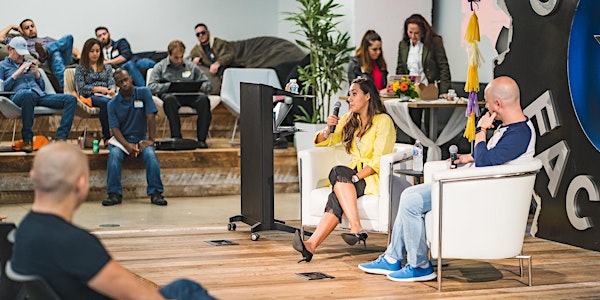 Intro to Fundraising & Ask Me Anything: Space Edition with Jonathan Lacoste
Join us VIRTUALLY to hear an overview from venture capitalists about fundraising for your space startup or just interested in space!
About this event
Need help navigating the jungle of fundraising for your space startup? Interested in learning more about funding in the space sector?
⚙️ Hear an overview from experienced Entrepreneurs, Venture Capitalists, and Angel Investors!
💸 Learn about fundraising in the space sector!
🙋🏽‍♀️ Ask any questions on funding and related topics!
Once a month, Capital Factory brings experienced individuals for a sit-down on all things fundraising. Join us VIRTUALLY to hear an overview from experienced entrepreneurs, venture capitalists, and angel investors at our next Intro to Fundraising & Ask Me Anything! Get a chance to introduce yourself and ask any questions on funding and other related topics.
Speakers:
Jonathan Lacoste is a software founder turned Space VC. Jonathan is the co-founder of Jebbit, an enterprise marketing platform. He is also the General Partner & Founder at Space.VC, a venture capital fund investing in Space companies.
Come ask Jonathan about founder advice, scaling a startup, fundraising questions, and of course Space!
Ileana is the tip of the spear, constantly meeting entrepreneurs and innovators on the bleeding edge of technology and business in the hottest markets in the US for tech and innovation. She drives deal flow to Capital Factory Ventures (CFV) and pitches her startups to the Partners. Ileana manages Capital Factory's most important relationships in Austin and San Antonio with accelerators, venture funds, universities, and other ecosystem partners.
Prior to CFV, Ileana ran the San Antonio non-profit, Tech Bloc, where she was responsible for running operations, marketing, strategic partnerships, accounting, membership, and events. Ileana received her BBA in Entrepreneurship from The University of Texas at San Antonio where she served as Student Body President and Ms. UTSA.
Outside of the startup ecosystem, Ileana has two Vizslas (@Canoli.Vizslas) and enjoys traveling around the world! If you are a diverse founder, investor, or limited partner looking to get involved with Capital Factory, please reach out to Ileana via email ileana@capitalfactory.com or via Twitter @ileanagonzxlez
You'll get answers to questions like...
🤝How do I meet my first investors?
🤩 What do investors look for?
🎤 How do I pitch to investors virtually?
💡 What is a space startup?
📈 What market trends are space investors interested in 2021?
You will find out about...
🤠 Why Texas
🏭 Capital Factory
🖼️ Space Ventures
💰 Fundraising
📈 Startup trends
💡 Incubators & Accelerators