Intro to Finding Grants (with Foundation Directory Online)
Description
An introduction to Foundation Directory Online Professional, a searchable database for finding foundation and corporate grantmakers.
FDO includes the entire Foundation Center database of over 100,000 grantmakers, 1.2 million grant records; plus searchable IRS Form 990s of foundations, request for proposals, key staff, printable color charts and more.
It's available for free public use on six computers in the Borina Nonprofit Resource Center.
During this 90 minute session you'll learn the basics of navigating the database for a future visit, plus get an overview of the world of fundraising and grants.
These free introductory sessions will be held throughout the year and are limited to six participants (one at each computer station).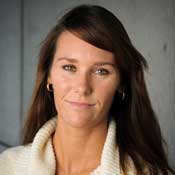 Kim East is the communications associate at the Community Foundation and supervisor of our library and partnership with the Foundation Center, as a Funding Information Network partner.