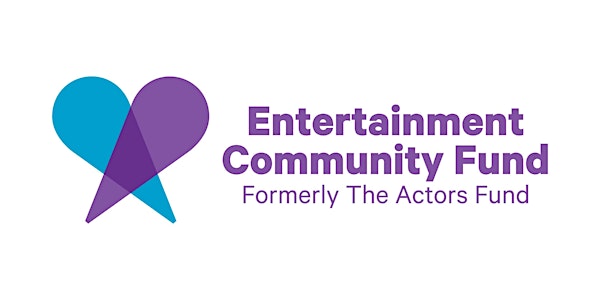 Intro to Financial Wellness: Budgeting Nuts & Bolts
A single-session workshop focused on identifying financial goals and getting specific about the flow of money in our lives.
About this event
This single-session, interactive workshop introduces the concept of financial wellness and addresses the fundamentals of budgeting with multiple and episodic streams of income. We will consider common financial challenges among entertainment industry professionals, and discuss approaches and strategies that make sense when you don't always earn and spend the same way each month. You will begin to solidify your financial goals, identify key resources, and learn a simple, step-by-step process for finding your financial starting point.
Intro to Financial Wellness is designed specifically to help creative professionals move toward building financial stability.
Helpful Info:
Be sure to adjust for your time zone! This event is offered nationally.
This event is open only to performing artists and entertainment industry professionals and is not recorded.
Registrants will receive the Zoom link and instructions for joining the event via e-mail from the facilitator approximately one (1) hour prior to the start time.
About the Entertainment Community Fund
The Entertainment Community Fund (formerly The Actors Fund) is a national human services organization that fosters stability and resiliency, and provides a safety net for performing arts and entertainment professionals over their lifespan. Through offices in New York, Los Angeles and Chicago, The Fund serves everyone in film, theater, television, music, opera, radio and dance with programs including social services and emergency financial assistance, health care and insurance counseling, housing, and secondary employment and training services.
About the Financial Wellness Program
The Entertainment Community Fund Financial Wellness Program seeks to engage, educate and empower performing arts and entertainment professionals about the role of money in their lives. Our live workshops support participants with variable, multiple and episodic streams of income in identifying financial goals, developing skills and strategies for organizing expenses and income, beginning to engage in the world of investing, and gaining clarity around debt management and potential repayment and relief options. Through our services, performing arts and entertainment professionals learn to examine the behaviors and thinking patterns that impact their financial habits and begin to align their actions and intentions, increasing their financial stability and overall career and life satisfaction.