Description
Intro to E-Textiles and Wearable Electronics
Sept. 24 - Nov 5, 2019
Tuesdays, 6 - 9 pm
7 class sessions + dadaGeek Showcase on November 16, 2019
$300 class fee + $60 materials fee
ABOUT THIS CLASS
In this course, students will learn to create wearable interactive art while exploring the expressive possibilities of e-textiles. E-textiles are electronic circuits created using sewing techniques and flexible textile materials in combination with standard electronic components (such as LEDs, batteries, switches, and sensors). These materials enable new combinations of computation, craft, fashion, and human-computer interaction.
The workshop will open with a survey of example projects, tools, and materials. This will include traditional sewing tools and materials such as thread, needles, and fabric, as well as e-textiles materials such as conductive thread, electronic components, and sewable Arduino microcontrollers. Students will learn to sew, connect, and program simple circuits. They will then be introduced to a variety of sensor and output options and build on their programming skills. Once they are familiar with the possibilities, students will design an individual project based on a group theme.
Recommended to anyone with an interest in combining computation and wearables, and in exploring nontraditional electronics materials. Artists, engineers, and others welcome. Note that the electronics, programming, and sewing skills will all be geared towards beginners.


WHAT YOU WILL LEARN
Students will learn hand sewing skills, how to work with nontraditional electronics materials (such as conductive and resistive thread and fabric), introductory electronics including designing their own circuits, and how to program microcontrollers using the Arduino language.


COURSE MATERIALS NEEDED
Windows, Mac, or Linux laptop with the Arduino IDE installed
REQUIREMENTS
No prior experience with sewing, programming, or electronics required

Interest (and optionally, experience) in design, art, or craft with connections to wearables - broadly defined!
---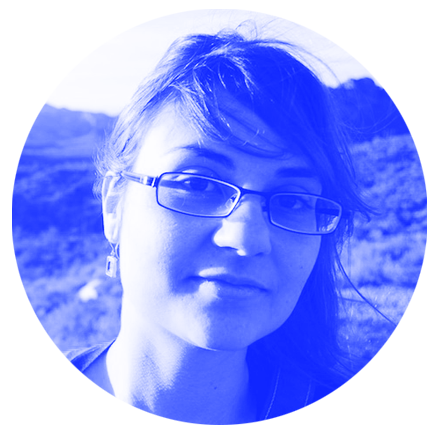 MEET YOUR INSTRUCTOR
Natalie is a technologist, educator, and maker based in Austin, Texas. Her educational background is in computer science and media arts at Arizona State University and the MIT Media Lab. She has worked as an exhibit developer at the San Francisco Exploratorium, taught computer programming and digital fabrication at Lick-Wilmerding High School, taught electronics at Autodesk Pier 9, and has led myriad workshops on paper circuits, the mathematics of bookbinding, algorithmic design, internet-connected art objects, and other fun combinations of tech and craft. Natalie has always enjoyed combining abstract thinking and making things with her hands and is passionate about helping others find their own magical connections between the two. See her work at www.nataliefreed.com/
LINKS FOR INSPIRATION
FYI
Refund Policy
Students can receive refunds up to 7 days before the class start date.
Class Minimums
If the class minimum has not been met, the class will be canceled or rescheduled. Those who have pre-paid will be notified in advance and will have an option to receive a class credit or a full refund.
Media Release
Please note that some events may be photographed or video recorded. If you do not want your picture or video published, you must send your request in writing to theTeam@dadageek.com immediately after registering. Otherwise, registering for this event, hereby authorizes dadaGeek to use said photos or videos on social media or in future promotional materials.