Description
In this introduction, we will look to logos for inspiration and practice re-mixing recognizable logos to create sticker designs. We will learn the basics of Adobe Illustrator including setting up an art board, choosing type and images, and using Illustrator's tools to incorporate these into one cohesive image. This is great for beginners and DIY creators!

- All materials including computers will be provided. However, if you already have Adobe Illustrator installed on your laptop, you are welcome to bring your own computer.

Parking info:
Parking is very limited in the WonderRoot lot. Please park on surrounding streets or in the parking lot of our neighbor Homegrown.
Shady Kimzey is an educator & communications practitioner whose passion for media literacy, pop culture, & community drive their participatory style of facilitating and creating.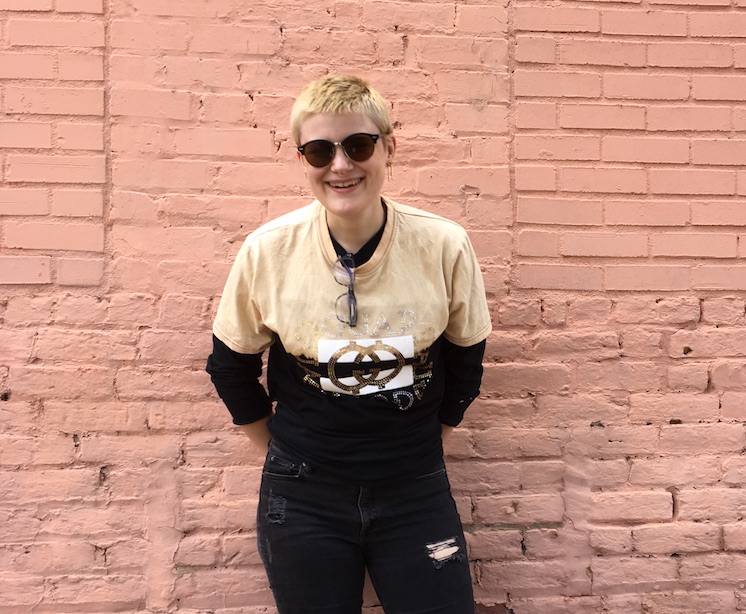 ABOUT ARTISTS HELPING ARTISTS
Artists Helping Artists is an ongoing adult art educational program that takes place at the WonderRoot Community Arts Center. Artists Helping Artists workshops are led by professional artists who give their time, knowledge, and expertise to lead workshops that are economically accessible to all. We offer both introductory and intermediate technique-oriented and discussion-based classes that enable participants to learn new creative skills, hone existing ones and engage with others in a safe, nurturing, and experimental environment.

Artists Helping Artists workshops operate on a "Sliding Scale" model that enables participation regardless of economic status. Through this model we offer a variety of price-points and ask that participants pick price-points that correspond to their financial situations. 50% of all proceeds serve as compensation for Artists Helping Artists Instructors. The other 50% goes to support Artists Helping Artists programming.