Intro to Dental Sleep Medicine: The Good, The Bad, and The Dangerous!
Description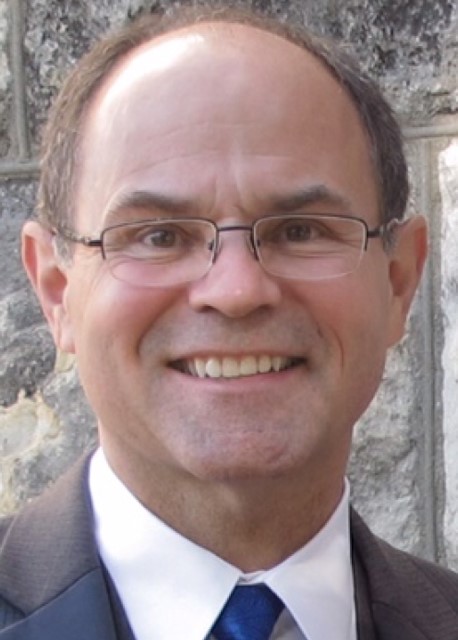 Dr. Daniel F. Tylka, senior, attended dental school at Southern Illinois University - School of Dental Medicine. After graduating he went on to complete several residencies and fellowships. These included both a 2-year residency in Fixed Prosthodontics as well as a fellowship in TMD at the University of Iowa, followed by a residency in Orofacial Pain at the University of Minnesota. While at the University of Minnesota Dr. Tylka earned a Master's Degree in Neuroanatomy & Biostatistics and completed additional postdoctoral training in orofacial pain at The Mayo Clinic in Rochester. He completed his formal education in 2009 at UCLA completing a mini-residency in Dental Sleep Medicine.
Dr. Tylka is a Fellow of the American Academy of Orofacial Pain and Diplomate of the American Board of Orofacial Pain, and as such is considered by the American Board of Dental Specialties as a specialist in Orofacial Pain,which includes not only temporomandibular disorders, but dental sleep medicine as well.
During his career Dr. Tylka has taught at dental schools in Illinois and here at UNMC before moving onto Oklahoma. In 2013 he and his wife moved to Tennessee where he accepted the position of Director of TMD and Sleep Medicine at the UTHSC College of Dentistry. As Director of Sleep Medicine he was charged with integrating the field of sleep medicine, relevant to dentistry, into the school's predoctoral curriculum. He also integrated it into the college's patient admissions process by which all prospective patients are worked up before proceeding to treatment planning.
In addition to Dr. Tylka's academic, teaching and research interests, he has been very active in organized dentistry including the American Dental Association and in particular its state and local components, the American College of Prosthodontists, the American Academy of Sleep Medicine, American Academy of Dental Sleep medicine, the American Academy of Orofacial Pain, The American Equilibration Society, and others. While on faculty here at the College of Dentistry, back in the mid 90s, Dr. Tylka served as chair of the 'Nebraska TMD Project Team' and 'Nebraska TMD Critical Protocol Development Group' working with Senator Lavon Crosby and the Nebraska legislature's Banking, Insurance and Commerce Committee to help provide coverage of temporomandibular disorder by medical insurance providers for Nebraskans.
Course Descriptions:
Sleep medicine is one of the top trending areas in dentistry today offering exciting new opportunities for dentists to broaden and distinguish their practices. It does not have a high learning curve, nor does it require the acquisition of new technical skills, expensive equipment, or a significant financial investment. It is an area that many dentists find professionally fulfilling. However, it is not without pitfalls and significant dangers.
Course Objectives:
Attendees will understand:
Identify the major health consequences and societal impact of sleep disorders on our patients.

Identify physiologic differences between normal sleep and sleep disorders.

Identify the most common types of sleep disorders.

Explain the mechanism involved in sleep related breathing disorders with emphasis on snoring and sleep apnea.

Explain how snoring and sleep apnea are diagnosed.

Discuss management option for snoring and sleep apnea.

Discuss the medical guidelines regarding dentistry's role in screening for snoring and sleep apnea as established by the American Academy of Sleep Medicine.

Discuss the medical guidelines regarding dentistry's role in the use of oral appliances for snoring and sleep apnea as published by the American Academy of Sleep Medicine.

Identify common pitfalls and dangers that dentists may allow themselves to be exposed, unknowingly.
Method of Teaching:
Lecture/Discussion
General Information
Registration will close 2 days prior to ALL course dates. Registration will not be processed until payment is received by Eventbrite. After the registration deadline, please contact the CE office to see if space is available (402-472-2611).
We reserve the right to limit the number of participants and to cancel any course. Confirmation letters are generally sent two weeks prior to the course. If registration and payment were sent at least two weeks prior to the course and no confirmation letter is received, please contact Abbey Beardsley at 402-472-2611 to verify that your registration.
CANCELLATIONS:
Participants cancelling their registrations will receive a refund minus a $25 processing fee. Notice of cancellation must be made prior to the course.
NO REFUNDS WILL BE MADE AFTER THE COURSE BEGINS.
LOCATIONS:
The College of Dentistry located at 4000 East Campus Loop South, Lincoln
PARKING:
Parking is only complimentary for courses held on East Campus
QUESTIONS:
UNMC College of Dentistry Continuing Education Phone: 402-472-2611 E-mail: codce@unmc.edu Contact: Abbey Beardsley. For additional information on courses and speakers please visit www.unmc.edu/dentistry.
RECOGNITION:
The University of Nebraska Medical Center College of Dentistry Office of Continuing Education is an ADA CERP Recognized Provider.
ADA CERP is a service of the American Dental Association to assist dental professionals in identifying quality providers of continuing dental education. ADA CERP does not approve or endorse individual courses or instructors, nor does it imply acceptance of credit hours by boards of dentistry.
Concerns or complaints about a CE provider may be directed to the provider or to the Commission for Continuing Education Provider Recognition at ADA.org/CERP.
The College is a member of the American Dental Education Association and the Association for Continuing Dental Education.
The University of Nebraska Medical Center College of Dentistry Office of Continuing Education designates this activity for 3 continuing education credits.