Intro to Database Performance

Tuesday, February 24, 2015 from 11:00 AM to 11:30 AM (EST)
Event Details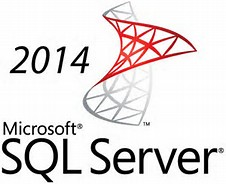 Database performance is a fun topic.  "I'm running reports overnight.  They take 3 hours!"  Not necessarily the end of the world (the completed reports are still waiting for me in the morning).  "There's a customer on our web site.  It takes 15 seconds to see their order status."  Ok, now we've got a problem.
"Sooooo…let's buy new hardware."  That's the quickest and often the easiest (in terms of justifying the expense) sell to management.  Because more…more cpu, more memory, more disk…that's going to fix it, right?"
Not necessarily.  If you're not measuring what was actually happening during those 15 seconds, then you don't know why it took so long.  That's why we have Performance Counters.  Metrics we can get (in real time, if needed) to tell us what's actually going on.  Why it took 15 seconds (or 3 hours, for that matter).  And the conclusions we can come to from these metrics?
Welcome to our second monthly Database webinar.  Doug Tombow will introduce you to some key concepts as well as provide some understandable examples of what you should be thinking about regarding the performance of your data.
Topics presented:
Why does Data Performance matter?

Data Performance is Relative

Determining Your Required Data Performance Levels

Monitoring Data Performance
The presentation will be aimed at the non-technical level.
And a lucky attendee will get a free copy of Microsoft Office 2013 Professional!
Sign up here and you'll receive connection instructions the day of the event.
Simplex-dba is part of Simplex-IT, which is an award winning IT services organization located in Hudson, Ohio (between Cleveland and Akron).  Simplex-dba is aimed at maintaining the Health, Performance and Usefulness of Corporate Data for the Small to Medium Business world, offering full time Data Base Administration support and monitoring for smaller organizations who can't afford (and don't need) full-time resources.
At Simplex-IT, we specialize in sharing our knowledge with several free webinar and Lunchinar events each month on topics such as Microsoft Office, Project Management and Data Practices.  Contact us at Info@Simplex-IT.com, Twitter (Simplex_IT), LinkedIn (http://www.linkedin.com/company/simplex-it) or FaceBook: (http://www.facebook.com/simplex.it)
Organizer
Simplex-IT is: 
-IT solutions-
The experience of our Certified Network Engineers and Technicians, combined with our strategic partnerships, allows us the ability to competently evaluate all of your organization's IT needs. Our solutions are designed to reduce your costs, increase your revenue and mitigate your business risks through their productivity and efficiency enhancing benefits.
-Business Solutions/Managed Services-
Simplex-IT delivers proactive maintenance services through our flat-rate IT Support Service. Designed to reduce your costs, increase your profits and mitigate your business risks, we partner with you as your Virtual CIO and IT Department, allowing you to focus on running your business, not your technology.
-Disaster Recovery-
There is no reason a temporary setback should turn into a permanent failure - if you protect your organization before disaster strikes. The first step is to create a Disaster Recovery, or Business Continuity Plan. We can help you get started right away. We will put together a comprehensive plan for your entire organization