Description
Are you looking to get plugged into the Cybersecurity startup scene here in Dallas? Come hear an overview from experienced entrepreneurs and leaders in the cybersecurity space and get a chance to introduce yourself and ask questions! Join us at Capital Factory + The DEC for HAPPY HOUR and a live AMA all about the Dallas Cybersecurity Startup Scene!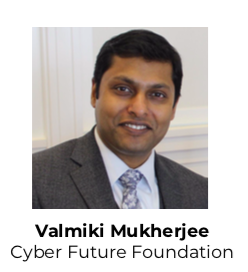 Valmiki(Val) Mukherjee is a globally recognized expert in cyber and cloud security industry with a focus on innovation and collaboration to address the information security needs of the future. He currently serves as an Executive Director in the Cyber Advisory Services at EY. Val for several years has served as a trusted advisor to a number of the top Fortune 500 C-Level executives, public agency leaders, and education institution management teams.
You'll get answers to questions like...
• How do I get a job in the cybersecurity sector?
• How do I find cybersecurity talent for my company?
• How do I meet investors and mentors with experience in cybersecurity?


You will find out about...
• Why Dallas?
• Capital Factory
• Cybersecurity Community
• Angel Investors
• Venture Capitalists
• Incubators & Accelerators
• Coworking
• Happy Hours


Do you have questions beforehand? Email trietnguyen@capitalfactory.com with the subject line Cybersecurity AMA Questions!