Intro to Burlesque: Chorus/Group Routines Crash Courses - Fishnet Follies
Description



Intro to Burlesque: Chorus/Group Routines Crash Courses - Fishnet Follies
Harkening back to the charm schools of the 1950′s, we will begin with mild stretches and "drills" on posture, poise, and persona-- and some core work! Then...
EACH WEEK, we'll focus on a "crash course" style class to learn a Fishnet Follies group routine!
1. OCT 30 - "Hot Note"
2. NOV 6 - "Charleston"
3. NOV 13 - "Night Train"
4. NOV 20 - "Bad Girls" & "Sneakin' Around"
5. NOV 27 - "Russian Style"
Open to all shapes, sizes and backgrounds, 18 years and older. No prior dance experience necessary!
Led by Mynx d'Meanor.
WEEK 1: HOT NOTE
(Monday, October 30, 2017) Fosse-inspired showgirl poise and elegance, clean and lean lines, gliding across the floor, group formations, "showgirl fingers"...... and tassel twirling!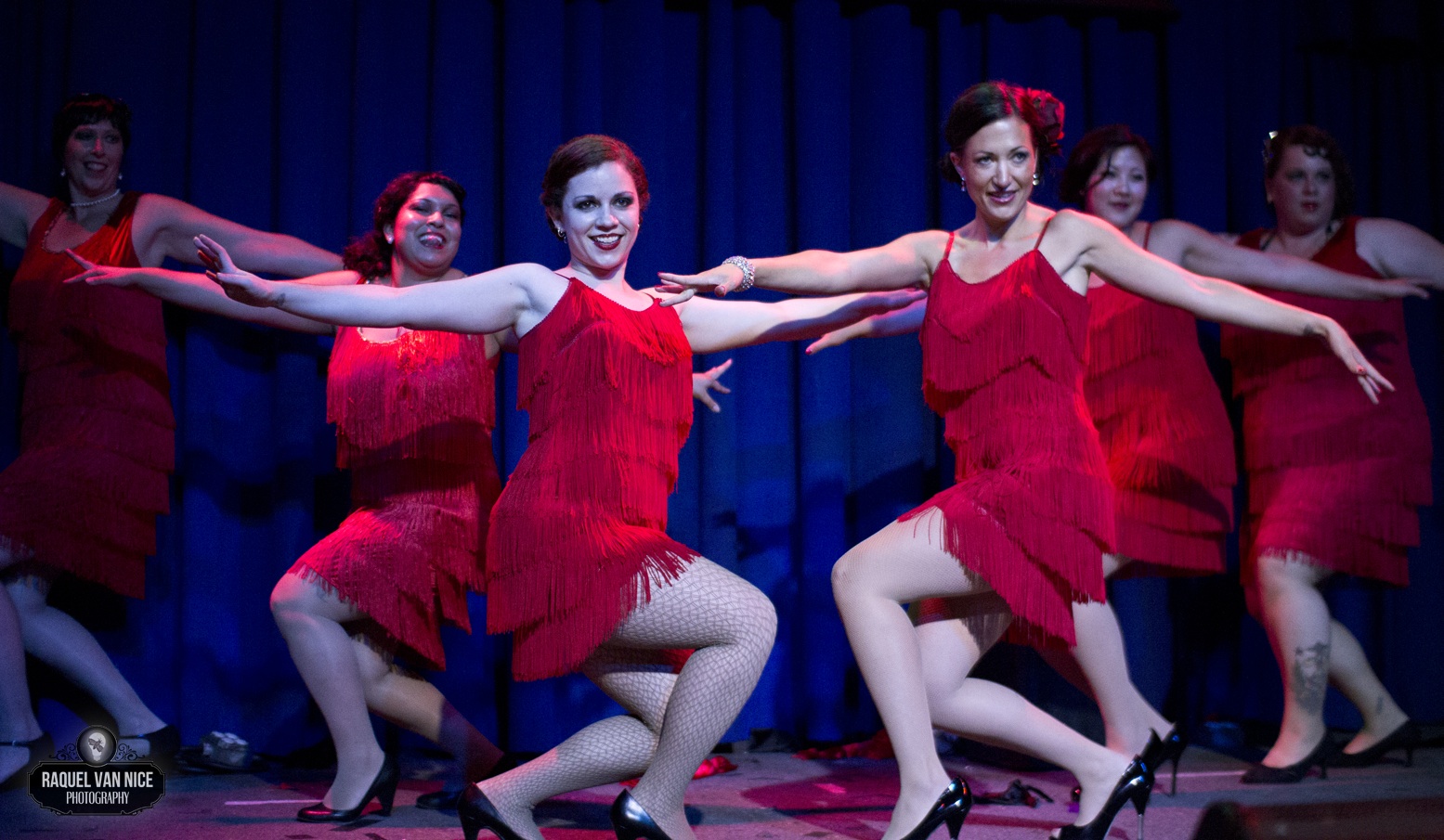 WEEK 2: CHARLESTON
(Monday, November 6, 2017) Feathers will fly in this high-energy Jazz Age routine! We'll learn the Charleston, jazz steps, and feather boa work in Busby Berkeley-inspired chorus line formations. Very cute and sassy Flapper girl styling!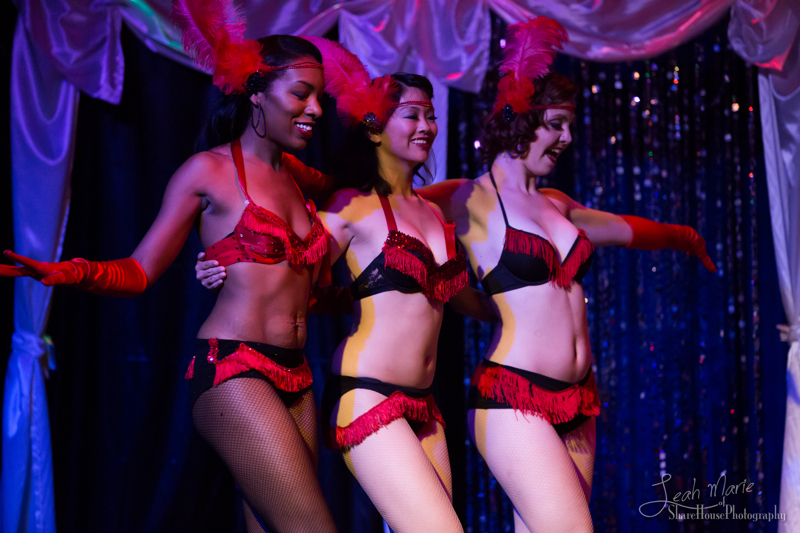 WEEK 3: NIGHT TRAIN
(Monday, November 13, 2017) Our most classic group routine. Showgirl styling, elegant movements, smooth transitions, and the flirty flutter of feather fans.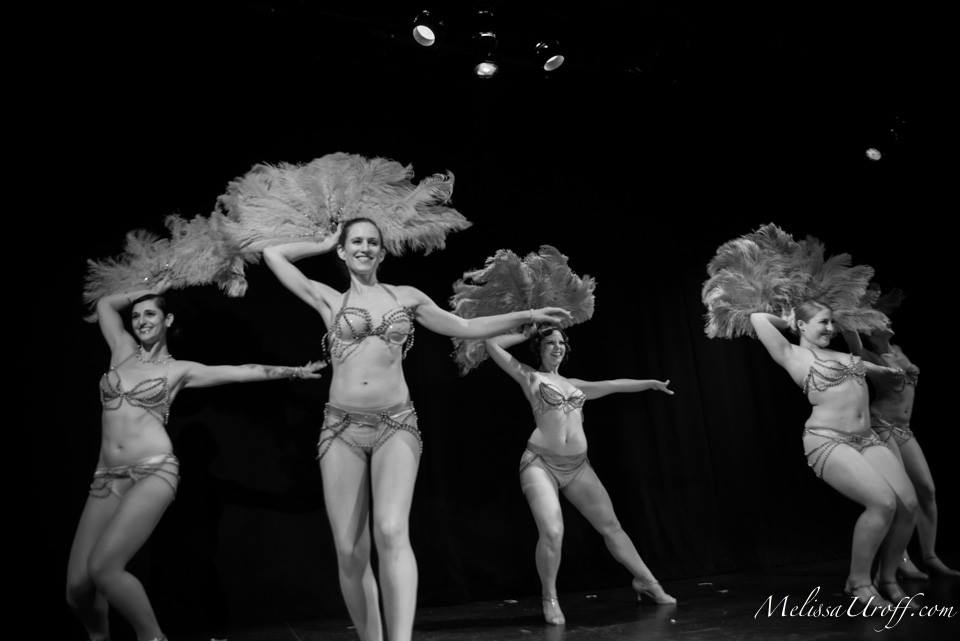 WEEK 4: BAD GIRLS & SNEAKIN' AROUND
(Monday, November 20, 2017) Both of these acts are full of sass (ass) and attitude, featuring smoldering eyes, slow burn movements, and dramatic posing. "Bad Girls": Channel your inner juvenile delinquent a la "Grease" and ready to rule the modeling school!... "Sneakin' Around" is our theatrical "breakup" routine! With tassel twirling!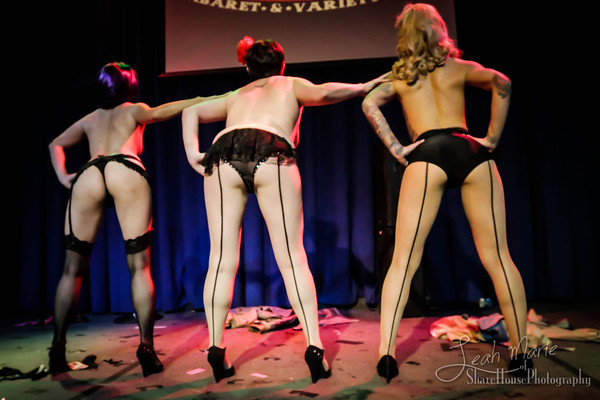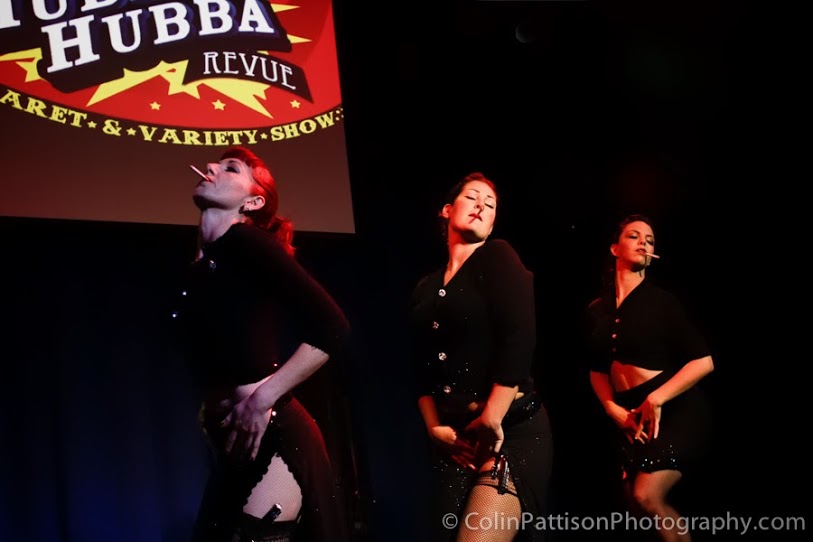 WEEK 5: RUSSIAN STYLE
(Monday, November 27, 2017) "Boom Boom! Yeah!" The internet meme may have come and gone, but we can never get tired of this fun, high-energy, crowd pleasing dance! Also: Possibly the longest tassel twirling we've ever done in a group routine!
We're going to burn those Thanksgiving calories in this sexy cardio dance workshop!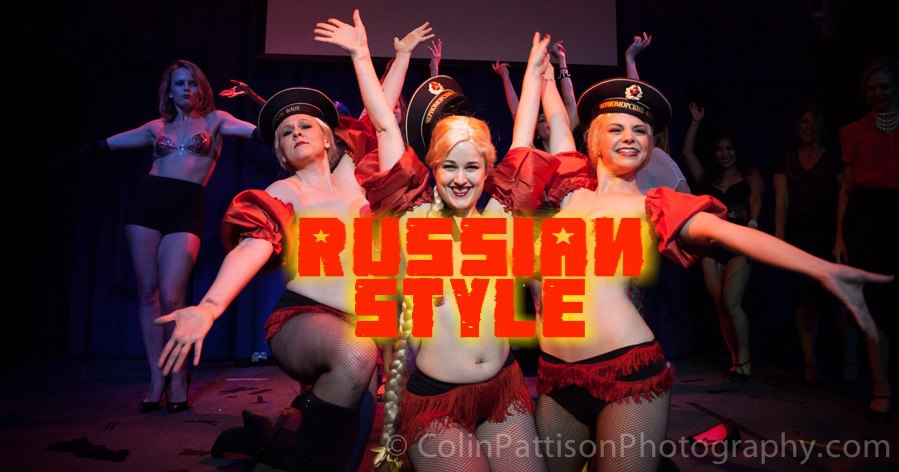 ---
SCHEDULE
Every Monday Night / OCTOBER 30, 2017 - NOVEMBER 27, 2017 @ 7:30PM – 8:30PM

COST
Per Class: $20.00 (Online Registration) / $25.00 (Cash Drop-In)
Series: $75.00 ($15/Class)
MORE INFORMATION
Go to www.fishnetfollies.com for more info on class policies, what to wear/bring, etc.
---
Fishnet Follies School of Classic Burlesque was voted "Best School for Showgirls" in East Bay Express 2015 and an Editor Pick in Diablo Magazine Best of the East Bay 2011:
"Pint-sized performer and Fishnet Follies leader Mynx d'Meanor keeps things fun with her goofy sense of humor and easy directions. Don't let her size fool you: This petite woman is a fiery, sensual vixen, well schooled in the art of the tease.D'Meanor focuses on the classic burlesque, with slow, elegant, and sophisticated moves. Along with teaching the choreography of two popular Fishnet Follies dance numbers, she coaches students on proper posture—creating long lean lines by emphasizing your body's best assets through pinup-inspired poses—and how to move evocatively with a deliberate, sensuous grace." - DIABLO MAGAZINE

---