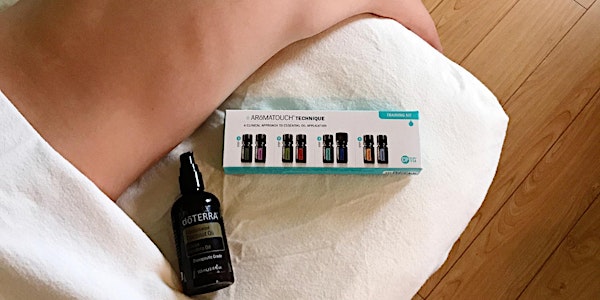 Intro To Aromatouch
Let's get back to Homeostasis by this simple technique taught by Desiree Lunae
By Mary Sisti, RN BSN C-EFM, doTERRA Diamond
Date and time
Sunday, June 11 · 10am - 12pm EDT
Location
101 E Mishawaka Ave 101 East Mishawaka Avenue Mishawaka, IN 46545
About this event
Whether you are a novice essential oil enthusiast or a professional healthcare practitioner, Aromatouch Technique can be practiced by anyone to bring another back into homeostasis.
In this class, we will demonstrate how eight essential oils are applied on the back and feet with simple movements over 45 minutes. This technique aids in reduction of oxidative stress throughout the body and supports healthy immune function by allowing the body to enter into a parasympathetic state of mind. In this state, the body can recover from the many physical and emotional insults it endures on a daily basis.
You will learn the power and function of each essential oil demonstrated in class while observing a live demonstration on how to deliver the techique step by step. Our presenter, Desiree will help you get familiar with Aromatouch Technique, answer your questions in person and afterwards, if you feel compelled to become Aromatouch certified, she will show you how to register online and take the course.
By attending this class, you will be set up to learn and implement Aromatouch Technique more effectively in hopes you will be a solution to your family, friends and community!
Let's get to learning! See you there !
About the organizer
Mary Sisti, RN BSN C-EFM, doTERRA Diamond and Wellness Advocate