Description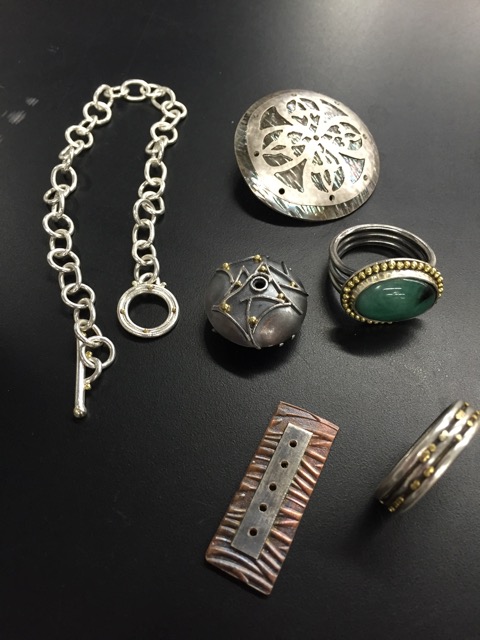 Description:
Argentium is commonly called "High Karat Sterling Silver". With the added alloy of Germanium to Fine Silver and Copper, this combination allows for metal to be fused rather than soldered for most applications. Argentium is resistant to tarnish and fire scale, making this metal more flexible in fabricating than traditional sterling silver.
In this workshop you will learn to:
fuse copper, brass, argentium and gold wire to flat sheet

fuse two wires to create a ring

learn tricks and tips in working with Argentium
Learn more: https://en.wikipedia.org/wiki/Argentium_sterling_silver
Class Goals:
Students will gain an understanding on how Argentium is fabricated.
Prerequisites:
Jewelry I or basics of jewelry fabrication is helpful but not necessary. Students must be at least 18 years of age.
Materials Provided:
A $50 materials fee is included in the ticket. Students will be provided with Argentium sheet, wire, solder, copper, brass and gold.
What to Bring:
Notebook, magnifying glasses or reading glasses if necessary. Students are encouraged to bring any piece of jewelry that they wish to solder or had problems in prior attempts. Extra metal and solder will be available for purchase.
Event Time:
This is a one-day workshop running Saturday, July 23, 10:15-5:15pm.
Instructor Biography: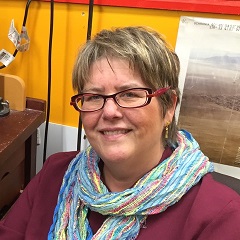 Karen Christians is an educator and maker in the metal arts. She developed the metals program at the Cambridge Center for Adult Education, founded Metalwerx in Waltham, a non-profit school for jewelry and the metal arts, and the new jewelry section of the Hot Craft Studio at Artisans Asylum in Somerville. She teaches nationally, lectures around the country, and is published in many professional and technical magazines. She has written two books, "Making the Most of Your Flex Shaft" and "Jewelry of Burning Man. "Karen holds a BFA with High Honors from the Massachusetts College of Art.
Find out more about Karen at karenchristians.com