Description
Intro to Agile Beyond Software
"Traditional management practices, which continue to be taught in business schools and described in management textbooks, worked well enough for much of the twentieth century but are a poor fit for today's economic context." - Steve Denning in The Leader's Guide to Radical Management
Are you experiencing challenges like these...?
Your employees communicate reasonably well within their departments and silos, but communication between departments and silos doesn't work so well.
It takes longer than you'd like to get from a new idea to something valuable in your customer's hands.
People optimize for their own function without a good understanding of the impact on the whole.
There's a tendency to sacrifice the future to meet immediate, urgent demand.
Performance appraisals don't seem to do anything to help people improve or help the company get better results.
Everything seems harder than it did when your company was small.
A Radical New Approach to Work
At the start of the 21st century, a revolution that came to be called Agile Software Development began spreading across the software industry. More and more software organizations acknowledged that the traditional structures and practices—optimized for large-scale, repetitive, semi-skilled work—didn't make sense for creative knowledge work. They adopted new ways of thinking and new sets of practices. They formed cross-functional teams, delivering value to customers in short cycles, receiving and acting on feedback and learning. And it worked. Quality, value, morale, and customer satisfaction all improved.
Of course, in many organizations software development happens in just a team or department, a small part of the whole. As the pockets within larger companies succeed with Agile Software Development, a few visionary leaders have started asking, "Why can't we apply this 'Agile' thing elsewhere in the organization?" Some, like Geonetric's CEO Eric Engelmann, have gone beyond just considering the possibilities and have actually tried it.
Geonetric, a Cedar Rapids provider of online solutions for hospitals, has adopted an Agile approach to work company-wide. Since early 2013, almost every Geonetric employee is a member of a cross-functional team delivering value directly to customers every 1-2 weeks. You can read more about Geonetric's experience on their blog: http://geovoices.geonetric.com/2013/03/building-a-peer-accountable-culture-with-agile-methods/.
Still, very few companies have tried this, largely because there's no well-defined road map. Applying an Agile approach to software development is relatively simple. Thousands of teams and organizations have tried it. We have a very clear idea of what works and what doesn't, given certain contexts.
Beyond software, it's tricky. So few companies have applied an Agile approach company-wide, there's no single, proven way to do it. Adopting Agile beyond software requires understanding the principles behind why it works. It takes experimentation, trying different ways to apply the principles and adapting what you do to work better and better. Most companies aren't willing to undertake this kind of exploration. They'd rather stick with what "sort of works" than venture into the unknown.
As we've helped Geonetric and other organizations succeed with Agile beyond software, we've distilled the key practices and ways of thinking that are critical to success.
Two Days to Get Started Towards Success with Agile
Our 2-day "Intro to Agile Beyond Software" class is for leaders in organizations who want to explore whether Agile might make sense for them and to learn how they can adopt it successfully.
After this class, participants should be able to:
Explain each of the 7 Lean Disciplines and highlight applications to their own contexts.
Draw simple diagrams for Scrum and Kanban and explain the key differences between the two and when to choose one over the other.
Describe how a non-software part of their organization might apply Scrum and/or Kanban in their work.
Explain the sequence of events in a typical successful agile adoption.
Pick the 3 most important and relevant Agile Principles for their organization and restate them without reference to software development.
Explain how organizational structures impact the application of Scrum and Kanban.
Death by PowerPoint? Nope.
We hate bad training. There's almost no worse way to spend a work day than listening to someone read bullet points to you in a dark room.
We design our courses based on the latest brain science; we teach the way the brain learns. In this course, you'll engage in lively discussions. You'll do exercises to apply new concepts and skills right away. You'll leave with concrete plans to put your new ideas into practice at work.
About the Instructor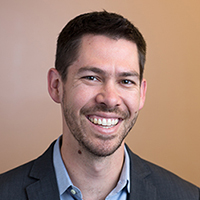 Agile For All partner Richard Lawrence has helped hundreds of teams across a wide range of organizations adopt Agile successfully. He combines his expertise as a trainer and coach with a unique background in engineering, anthropology, and political philosophy to find new ways to make organizations happier and more productive.
"If you're looking for help with Agile, we've found Agile for All to be an incredible resource." - Eric Engelmann, CEO, Geonetric
"The time our Scrum teams spent with Richard Lawrence was more productive than any other Scrum coaching and training we had. Richard has a way of getting teams to identify their own issues and work through them on their own. His knowledge of Lean and Agile principles and experience with successful Agile engineering practices brought a focus to our efforts with Scrum that went way beyond the basic Scrum guidelines." - Pam Fox, Associate Director of Product Management and UX, Bridgepoint Education
"Working with Bob Hartman and Richard Lawrence during our Agile transition was everything we had hoped it would be. The training and coaching provided was absolutely seamless and spanned everyone from executive management to the teams creating products." - John Sims, Senior VP of Software Development, Pearson Education
Organizer of Intro to Agile Beyond Software
Agile For All is an Agile and Scrum consulting firm dedicated to Making Agile a Reality®. 
We guide companies through the nuances and challenges required to adopt Agile successfully. We provide clients with a seamless integrated experience across Agile techniques, principles and values, drawing from processes such as Scrum and XP, Kanban, Lean Thinking, Theory of Constraints, psychology, anthropology, and more.
Our documented history demonstrates that Agile effectively delivers measurable business value. We've helped clients develop high quality software, fast time to market, happy employees and customers, solid ROI and one-of-a-kind transformation through the adoption of Agile continuous improvement practices.