Description
INTRO TO ADOBE PREMIERE PRO CC
with Jennifer Hamblett
Learn the software that's become the industry standard for video editing
Class meets four times from 6:30 to 9 pm on the following Tuesdays, March 6, 13, 20 and 27
The cost for this workshop is $499; $399 Early Bird New Year deal before February 1
Adobe Premiere is the industry standard for video editing. It is a high-performance and complex software that demands expertise and artistry. This four-week, hands-on module is for anyone interested in learning professional video editing for storytelling. You will learn the principles of non-linear editing, how to use the interface and features of Adobe Premiere and how to plot and edit a sequence:
Session 1: Intro to non-linear editing
Principles of non-linear editing. Overview of tools. Intro to Premiere interface. Setting up a project and importing assets.
Session 2: Editing a sequence
Editing commands, source monitor, timeline, markers sync and track lock, resolution. Transitions.
Session 3: Advanced editing techniques
Sequence formats that work. Multiple cameras editing. Working with audio. Video effects.
Session 4: Plotting a sequence (hands-on)
Storyboarding. Assembling. Creating a look. Creating titles.
Session 5: Managing your project and viewing party
Saving and exporting your files. We conclude with a viewing party of the students' work.
What to Bring: Participants will be given footage to work with, but if you have existing video you want to work on, please bring it on an external hard drive that can plug into a Mac. You do not need to bring a laptop with the software on it, as we will be working in a fully outfitted lab. Please bring an external hard drive to save your projects to.
Level: Beginner to intermediate.
---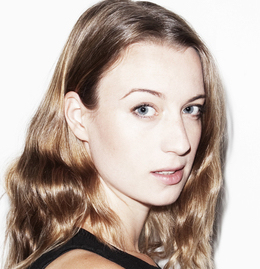 About Jennifer Hamblett
Jennifer Hamblett is a multimedia journalist and video producer and instructor based in New York. She previously worked at NY1 News shooting, editing and producing a weekly segment and live newscasts. As a freelance reporter and videographer her work has appeared on the BBC, The New York Times Lens Blog, Business Insider, The L Magazine, and Design Bureau Magazine.
---
For concerns or questions about this workshop, please e-mail pd@journalism.cuny.edu.