Description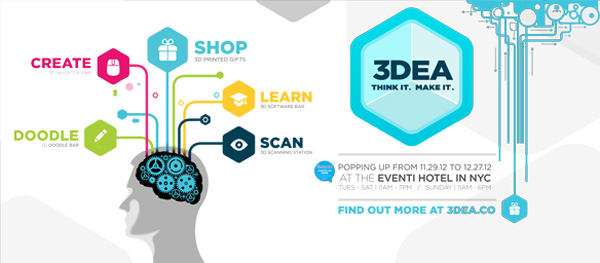 Learn the amazing world of 3D from the ground up with great easy-to-use programs, SketchUp and Sculptris. Both are free programs that complement each other well. SketchUp is the most widely known free 3D modeling software with the largest repository of models online from which to derive. It is a great modeling program for visualizing architectural and scaled interiors. It provides a metaphoric translation into how real space is represented by virtual logic.
Sculptris simulates volumes of clay for tools to add or subtract from a solid. Great for transferring organic sculpting from the real world to the digital. This class will allow one to familiarize oneself with how to use Sculptris as a creative medium for artistic expression.
Class will cover the following skills sets:
SketchUp is a great tool to understand the basics of all 3D software.
Students will start with the 3D construction of a simple house, a spiral staircase as well as other architectural elements.
Following SketchUp, the class will focus on the organic, clay-like sculpting in Sculptris. Zbrush's Sculptris software allows users to stretch and sculpt digital clay ball into heads and figures. We will make several models based of images. Additional tips will be covered on how to generate a clean model for 3D printing.
The combination of SketchUp and Sculptris will cover the basics needed to transform any imaginable form into 3D reality.
Please bring your own laptop with the 3D programs preloaded.
About the Teacher
Erik Guzman, coming from a rich background of traditional wood carving and metal working has been actively using CNC technologies in his art for the last 10 years. Spanning smaller works showed in solo gallery shows to large public interactive public pieces, he has explored size and scale with in the digital medium. His work has dealt with simple cuts using flat fabrication to fully embellished 3D forms cut from complex shapes and out of various materials. His work uses a diverse range of software and CNC machines that showcase what is feasible in this new media.
Among many professional accomplishments are the Weather Beacon, an interactive public work in lower Manhattan, his LMCC GAPS grant award, Cue Foundation residency, LMCC space grant, a Joan Mitchell nomination, and as a School of Visual Arts representative at the New York College Art Association show. He has exhibited nationally at Smack Mellon, El Museo Del Barrio (S Files), Front Room Gallery, Soap Factory, Hillwood Museum, Dumbo Art Festival, The Kitchen, Exit Art, St. Marks Church Gallery. International exposure includes shows at Museo de Arte de Puerto Rico, El museo de arte de Caguas, El Museo de Las Americas, Gallery Tezz, Tokyo, Japan.
Erik Guzman has numerous invitations to lecture on the subject of the emerging in the complex and competitive art world of New York. These include: Artist's Lecture at Brno University , Czech Republic; The School of Visual Arts MFA Program, New York – invited by Kenji Fujita; visiting artist's lecture, Tama Art University, Tokyo, Japan – invited by Shuhei Takahashi and artist's lecture at the New School, New York – invited by Clyde Forth.
Artist, Teacher, CNC Lab Director
SVA Sculpture Department
FREE MAKE Magazine:
People who signed up for the class will get a free copy of Make Magazine: Ultimaker Guide to 3D Printing.


Organizer of Intro to 3D Modeling for the Sculptor
Few subjects are more addictive than innovation. Specifically, world-improving, industry-changing,  personally-revolutionary innovation like 3D printing. Did you know you can create a heart cell with a 3D printer? Or an ice sculpture? Or custom iPhone cases, espresso cups, high heels, lingerie, masks, toys, jaws, bones, cufflinks? Or bacon.