Description
Intro to 360 Filmmaking
Since the release of the first motion picture camera in the 1890's, humans have been using video to tell compelling stories. Film is an expression of the human imagination, it enables us to see the world from another perspective and escape from our own lives. 360 video and virtual reality are the newest mediums for telling our stories.
Whenever another medium arises a unique opportunity presents itself: to set a new paradigm and influence the next generation of storytellers. In this 2-day workshop, you will learn the basics of 360 filmmaking and create a short 360 video. You will go through the full production process from pre-production to distribution, learning techniques, and the evolving best practices. Upon completion, you will have a foundation of skills and knowledge to begin your journey as a 360 filmmaker.
WHAT'S INCLUDED:
• 2 days of intensive skills training
• Samsung 360 cameras and GearVRs provided
• Access to work with instructors one-on-one
• One day pass to Upload SF or Upload LA
• Healthy lunch & refreshments
Saturday, April 29 (10am-6pm)
10:00am: Intro to 360 Storytelling

10:30am: Form Groups, analyze 360 experiences, brainstorm script ideas and begin Pre-Production Plan

12:00pm: Lunch

1:00pm - 6:00pm: Production time! Create your first 360 video.
Sunday, April 30 (10am-6pm)
10:00am: Doors open. Meet with groups, start uploading footage.

10:30am: Post-Production, Editing, Stitching Lecture

11:30am: 360 Video Editing

12:00PM: Lunch

1:00pm - 4:30pm: Continue editing your 360 video

4:30pm-6:00pm : Share your videos with other student groups, peer review, feedback
Meet Your Instructors

Shamir Allibhai
Director of Strategy
The Soap Collective
Shamir brings 15 years of experience developing and leading successful businesses at the intersection of creative and technology. Before moving to SF, he was Head of Digital for the Doha Film Institute, which originated as a partnership with de Niro's Tribeca Film Festival and Qatar. Shamir is a member of the inaugural Facebook Oculus Launch Pad program.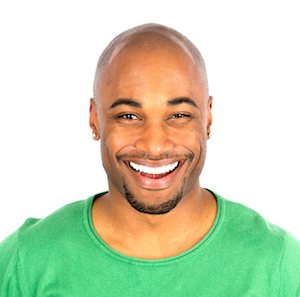 Jarreau Bowen
Director of Operations/Production
The Soap Collective
With a 15 year background in user-centered design and social psychology, Jarreau oversees production and business operations. He views art as problem solving: bringing users, clients, and creatives together to create a narrative upon which beautiful products are built and needs are met.