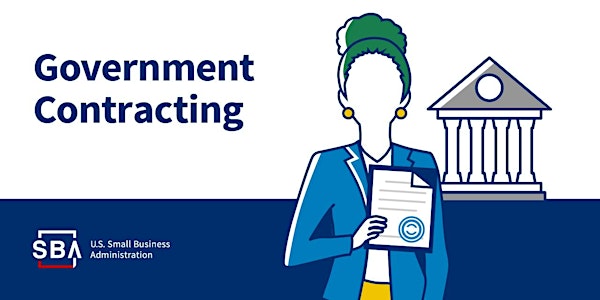 INTRO Government Contracting certification programs - 12/05/22
Introduction to small business certification programs for government contracting
About this event
This webinar will provide an overview of SBA programs and services, with an emphasis on SBA's federal contracting resources!
This will be an intro to small business certification programs.
Government contracts are a tremendous financial opportunity for small businesses, and the U.S. government is the largest customer in the world. It buys all types of products and services — in both large and small quantities — and it's required by law to consider buying from small businesses. The SBA has several contracting assistance programs, and federal contracting resources available to assist entrepreneurs.
This is a great opportunity to get any questions you may have answered and find out about the multiple resources available to help you on your way to small business success.
This event will take place online, please register for the log on information.
SBA programs and services are extended to the public on a nondiscriminatory basis. For reasonable accommodation request please send an email to lado@sba.gov at least 7 days in advance.