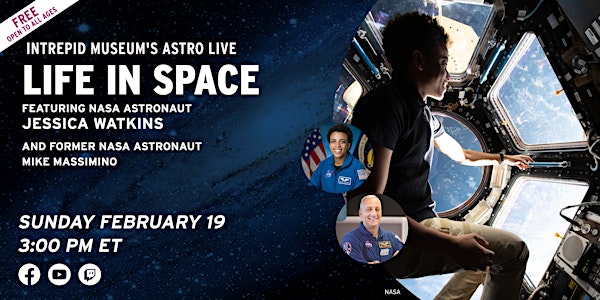 Intrepid Museum's Astro Live
Life in Space featuring NASA Astronaut Jessica Watkins
About this event
1 hour 30 minutes

Mobile eTicket
The Intrepid Museum will present a Virtual Astro Live program on February 19 at 3:00pm ET.
In April 2022, NASA Astronaut Jessica Watkins launched as a mission specialist on NASA's SpaceX Crew-4 mission to the International Space Station. During her six-month stay in space, she and her fellow crew members observed geological changes on Earth and conducted a variety of experiments in microgravity, including studying the effects of long-duration spaceflight on humans. Join us for a special conversation between Watkins and former NASA Astronaut Mike Massimino, live from Intrepid Museum's Kids Week festivities, where they will discuss life in space and what's next for Watkins as part of the Artemis Team.
The event is hosted and co-produced by John "Das" Galloway, founder of the Kerbal Space Academy.
Participants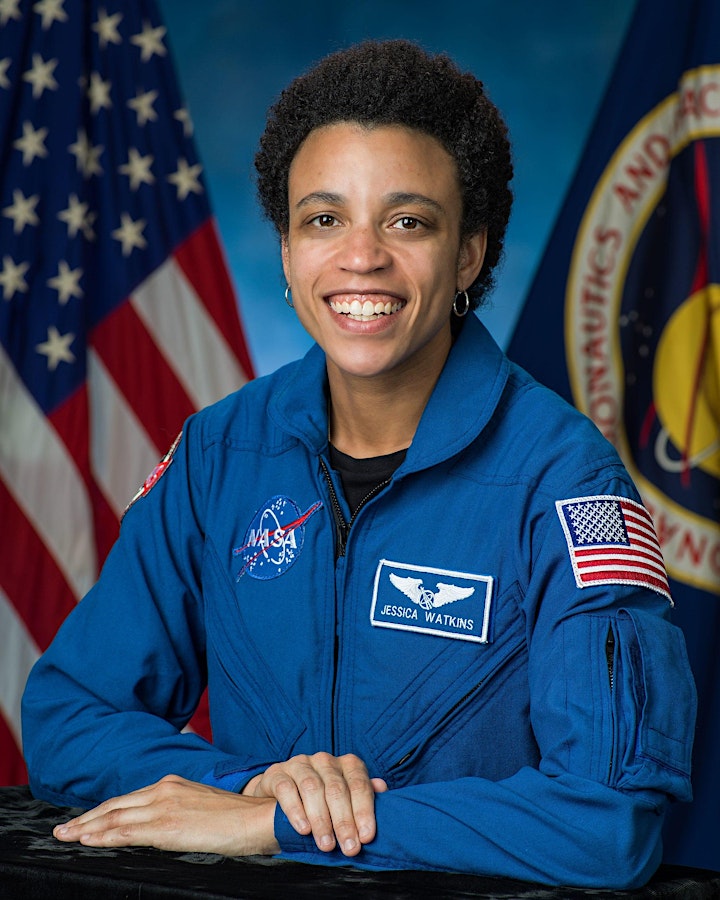 Jessica Watkins, NASA Astronaut
Jessica Watkins was selected by NASA to join the 2017 Astronaut Candidate Class. Watkins reported for duty in August 2017 and completed two years of training as an astronaut candidate. The Colorado native earned a Bachelor of Science in Geological and Environmental Sciences from Stanford University, and a Doctorate in Geology from the University of California, Los Angeles (UCLA). Dr. Watkins conducted her graduate research on the emplacement mechanisms of large landslides on Mars and Earth. She has worked at NASA's Ames Research Center and NASA's Jet Propulsion Laboratory, and was a science team collaborator for NASA's Mars Science Laboratory rover, Curiosity. Watkins served as a mission specialist on NASA's SpaceX Crew-4 mission to the International Space Station, which concluded on Oct. 14, 2022.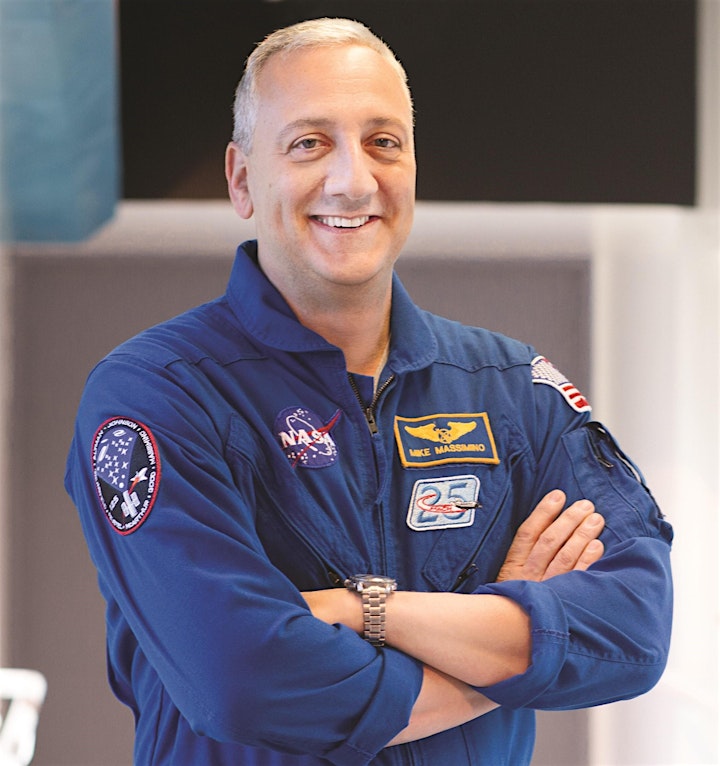 Mike Massimino, Former NASA Astronaut
Mike Massimino is a former NASA astronaut and currently a professor of mechanical engineering at Columbia University in New York City. He has flown in space twice, each time making two spacewalks on repair and servicing missions of the Hubble Space Telescope. Massimino appeared as himself on six episodes of the hit show, The Big Bang Theory. His autobiography Spaceman was recently adapted and released for young readers. Massimino is the senior advisor of space programs at the Intrepid Museum. For more visit mikemassimino.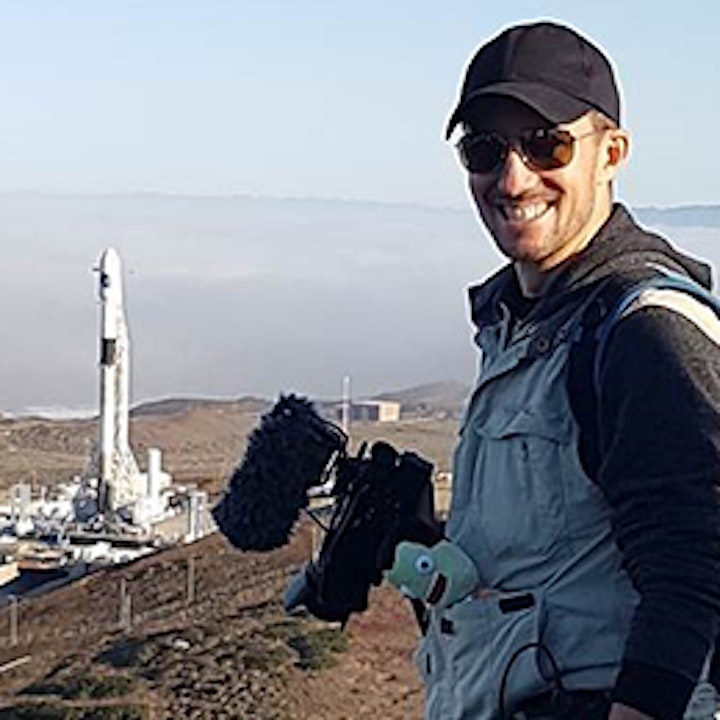 John "Das" Galloway is a science outreach communicator who specializes in live, interactive video content. He is the creator of the Kerbal Space Academy, where he uses video games as a tool to start science and engineering conversations with viewers of all ages, and VECTORS Virtual Field Trips, which brings real-time interactive video to museums, events, and historical locations. "Das" also serves as a host and producer for NASASpaceflight.com.