Description
Deep down inside you know there are deeper levels you can go in Partnership. You can feel a potent Intimacy calling you, an opening to something more than you see around you. You watch as couples argue and fight, break up and get back together, judge each other and struggle… and you wonder – is this all there is? Surely there's a better way…
You may be having a difficult season in your partnership and want to heal.
Or... everything is going AMAZING and you wonder how to sustain it.
Or... you've been together for many years and are seeking to renew or intensify the spark.
Or... you're just forming your partnership and want to PREVENT any future pot holes.
Perhaps you're single and need tools to create and sustain an amazing partnership.
Welcome to "Into Union - A Partnership and Sacred Union Retreat"
"Into Union" is focused on giving you the tools and SPACE to create, deepen, and structure the Partnership you've always longed for....
Did you know... most "relationship" tools guarantee your partnership will eventually fail or struggle?
Did you know.... Divorce rate in the USA is over 50%? This means that being in union is becoming more and more challenging to maintain
Did you know... there are KEY things that make a Partnership last a lifetime that are simple, enjoyable, and DOABLE – but most people don't know anything about them?
At "Into Union" we will shift all of that and set you up for an Amazing and Deeply Fulfilling Union.
Into Union is Hosted in an Exclusive Luxury locale with plenty of space for relaxing, an intimate group (Limited to under 30 people) and with expert faciliatation, transmission and teaching by the Infinite Couple
You will learn:
Partnership communing skills

How to forgive and release previous wounds

Vision and Goal Creation for your Partnership

Polarity for Passion – Deepening the Masculine and Feminine Polarity between you

This one tool will create more harmony in your partnership than you ever thought possible

How to stop arguments before they start

For the Masculine- What the Feminine needs to be happy and content

For the Feminine – What the Masculine needs to show up fully, potently and transparently

How to avoid common mistakes that will shut down your partners heart, connection and passion EVERYTIME

And so much more!!!
Make New Friends
Into Union will give you the opportunity to meet others seeking to create deep partnership…people like yourself. How often do you get to connect with other couples who are devoted to communicating more deeply, committing to each other more, and have a restful and restorative weekend at the same time?
Plenty of Private Time
Our workshops offer time together as a couple, or to reflect if you're single. We have found that having the time to practice what you are learning within a container devoted to YOU; while surrounded by others doing the same thing increases effectiveness and providing and intimacy and privacy.
You Don't Have to Share Anything You Don't Want To
Some people are concerned about coming to a group Partnership Retreat because they fear being "called out" or embarrassed. You truly do not have to be concerned about that here. It is always optional to speak in the group. There are opportunities for questions and answers, or sharing your experiences – both in small groups and the larger group. But there is no requirement that you do so.
On Going Support (optional)
A common issue with Partnership retreats is that once you leave the space and go home often couples lose track of what was learned or don't know how to implement it. We have two ways that we address this common limitation:
30 days before the retreat you will have the option of being added to our Exclusive Facebook Group for attendees only. This group is created for and limited to participants in YOUR specific retreat, and remains open for 30 days after the retreat. Here you can chat and feel like you have some connection to others even prior to meeting them, share any thoughts, fears, or desires for the retreat etc; Setting intentions can be powerful. After the retreat this is a good place to stay connection, decompress, and share with other attendees how your home time is progressing. Baba Richard and Sri Namaste do not provide coaching, or deeperinsights in this container.

Optional STAR Upgrade- If you choose you can also receive 6 weeks of Group Coaching after the retreat. This coaching includes powerful Live Transmissions, Unpacking stuck points that may come up, integration of the tools you learn, a private incubator, a Human Design Reading and so much more!!
***The Into Union Retreat focuses on Masculine/Feminine partnership dynamics and sustainability. All attendees should feel resonance with the idea that the Masculine and Feminine are distinct. We welcome couples and Individuals of any sexual orientation***
Platinum and Diamond Packages - Want to truly UPGRADE? Sign up for our EXCLUSIVE Platinum or Diamond Packages!
Platinum: Includes 3 days 2 nights lodging at the Retreat location - an Exclusive Las Vegas Luxury Home, time with the Infinite Couple AND 4 meals! Diamond: Includes 3 days 2 nights lodging at the Retreat location - an Exclusive Las Vegas Luxury Home, time with the Infinite Couple, 4 meals and 6 Weeks Group Coaching!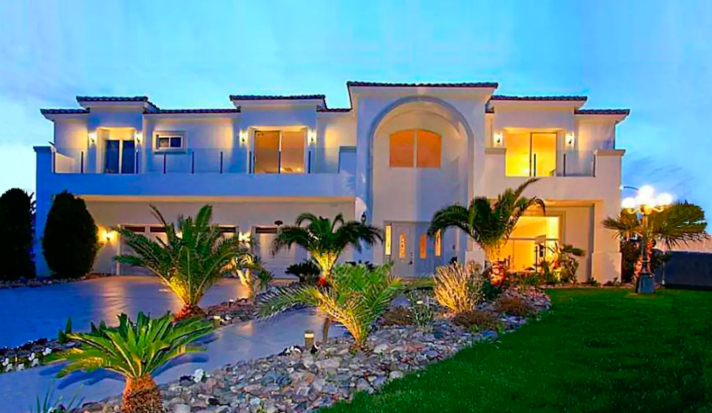 (Luxury estate example not actual location)
FAQs
Are there ID or minimum age requirements to enter the event?
Attendees must be at least 18 years of age
How can I contact the organizer with any questions?
You may send an email to richardandnamaste@gmail.com please include "Into Union Questions" in the subject line.
What's the refund policy?
No refunds and no exchanges.
Date and Time
Location
Refund Policy