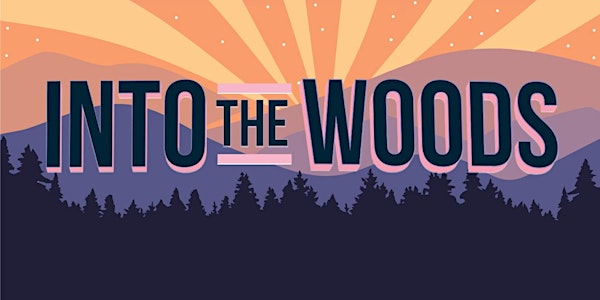 Into the Woods with Graham Sharp and Chatham County Line
Graham Sharp and Chatham County Line entertaining us all on the stage, while Aimee shows us her brilliance in TLC!
When and where
Location
Into the Woods 77 Into the Woods Rd MILLBORO, VA 24460
About this event
Come for the food, come for the music, stay for the experience.
Safe, intimate, outdoors, and family-friendly.
This pairing of love infused comfort food along with the fine melodic craftsmanship of Graham Sharp and the NC staple, Chatham County Line are what's in store for all you beautiful people here on the farm come June 26.
Whilst the kids and adults alike frolic in Turtle Field with frisbee, slacklines and crossnet or enjoy the tree swings we have in our woods, memories are to be made, I pinky promise. Catch and release trout fishing in the Mill Creek is also available so bring your rod and your flies.
Campfire, fresh air, healthy food, and fellowship is what's on tap for this beautiful Summer evening.
We request each attendee above 16 years of age make a kind donation of $60. This will cover food & drink, entertainment, and perquisites.
If you wish to camp, please contact us in advance. Less than 31ft. RV's welcome!
❤️ ,
Aimee
p.s. this is an advance, reservation only gathering. your spot must be reserved, online, in advance.
agenda for the day
gates open: 5
dinner bell: 7
music: 8
Sharp joins Hartford, Prine, and Dylan as troubadours who wrap their lyrical genius in a musical brilliance. Truer Picture gives us a glimpse of the depth of Sharp's songwriting and artistry that we don't often get to see when he's playing with Steep Canyon Rangers. We can hope that Sharp has another solo project in mind for us down the road. -No Depression Magazine
Clearly then, Sharp's prolific prowess knows no bounds, and while the aptly named Truer Picture might appear a sideline of sorts, it's more a reflection of his ability to craft melodies that are both alluring and ultimately indelible. -American Songwriter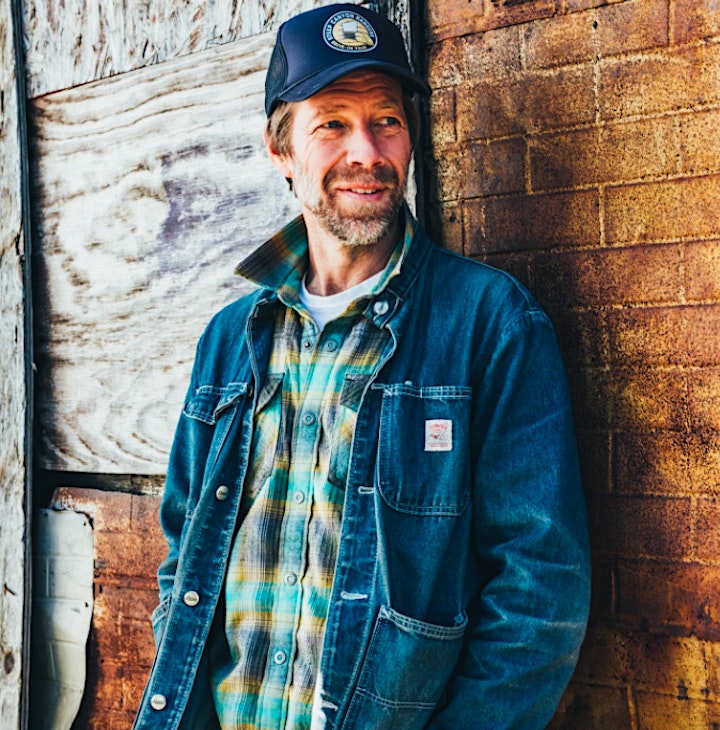 BRINGING NEW SONGS TO LIFE
I've been so lucky to spend the last 20 years making music with my brothers in Steep Canyon Rangers. Their vision and support has allowed me to become the songwriter I am today, no doubt. The title of my new album, Truer Picture, may be misleading, because I feel like there's nothing false about the 16 or so albums we've made together. But time apart, a year and counting now, has given me the opportunity to approach the music differently. The influences you may hear on this album have not been masked or papered over; the songs are presented as straightforward as can be....after we made and were listening back I realized there are almost no instrumental solos on the album. This is almost unthinkable for someone who has made his musical career as a banjo player. But I hope you'll enjoy something bit different, a bit familiar.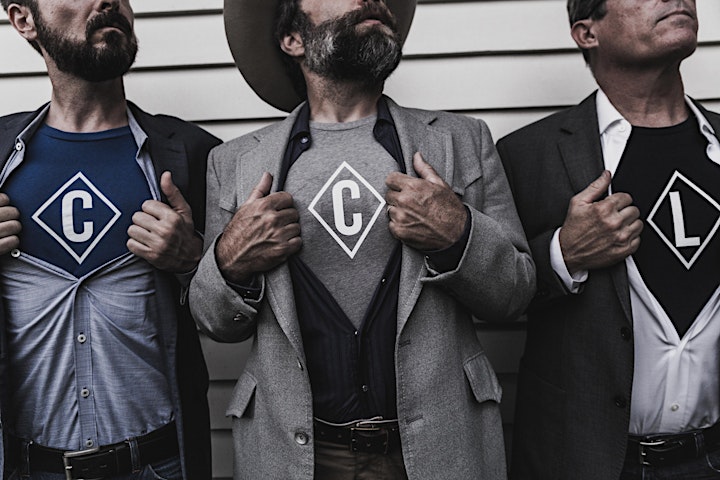 Come 2020, Chatham County Line will have been a staple of the North Carolina music scene for two decades. Embracing an all acoustic instrumentation and the modern songwriting of leader Dave Wilson the band has graced stages all across the U.S. as well as Europe, Scandinavia, Ireland and the United Kingdom. With seven studio albums of original material to pull from, CCL has a sound all their own and a stage show to match. Songwriter, guitarist and vocalist Dave Wilson pulls tunes out of an ether that is inspired by a shelf bending collection of vinyl records from the 1920's to the 2020's. One listen to their all covers release "Sharing the Covers" [Yep Roc Records 2019] will give you an idea of those inspirations, with songs from the likes of Wilco and Beck shared with those of John Lennon, Tom Petty and John Hartford.
With the recording of 2020s Yep Roc Records release Strange Fascination the band decided to push their sound a little bit more into the modern world and embrace the use of drums both in studio and onstage. "We've had drums on several albums, most notably Wildwood, and our audience always responded well to those tunes" says Dave Wilson. John Teer who rotates from Mandolin to Fiddle all while singing soaring harmony adds "We've done an Electric Holiday Tour for the past 12 years that features an expanded group of musicians on the stage so we're no stranger to a backbeat."
With 20 years behind and clear skies ahead, look for Dave Wilson, John Teer, and Greg Readling [Bass] as well as a rotating cadre of drummers to keep traveling the highways, byways and airways to share their special canon of songs with the world.
Aimee Watkins
backstage mama, soul food enthusiast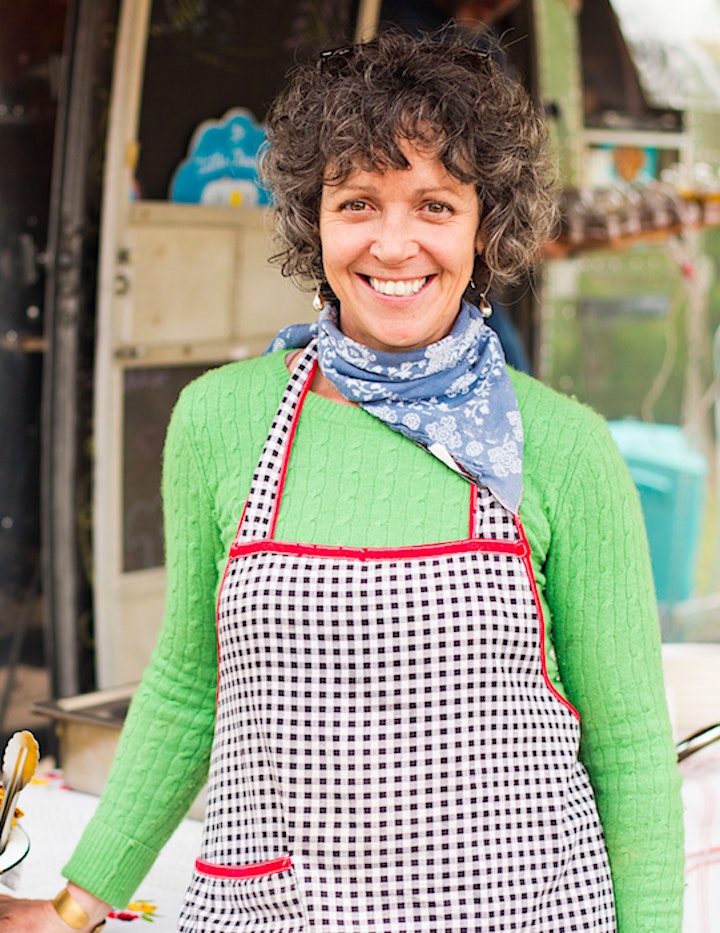 Your ever-so-gracious, 'hostess with the mostest', Aimee Watkins has been cooking up a way to safely gather for food & live music, Bath County style. She got her start in the music industry by being the "backstage mama" at several music festivals around the area. She saw a need of a comfort kitchen away from home for the musicians by the look in their eyes when they saw her shiny vintage Airstream camper all set up backstage.
Come enjoy these amenities and make some memories on the farm and see what we have to offer in our neck of the woods.
Follow her journey below:
The Little Cheerful's Instagram
The Little Cheerful's Facebook