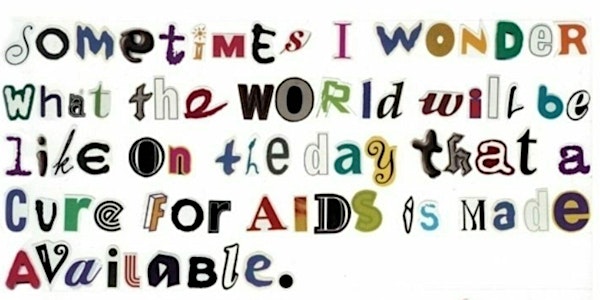 Into the Registry: An Artist Member and Community Space (August 2022)
This bi-monthly series invites our community of artists, art lovers, AIDS activists, and beyond to share space with and explore both past an
About this event
Click here to join the event at 3:30pm EDT.
This bi-monthly series invites our community of artists, art lovers, AIDS activists, and beyond to engage with the Visual AIDS Artist+ Registry through artist talks and conversations connected to our web galleries. This month's program will feature a discussion between Jennell Strong, Joe de Hoyos, and Richard Jeffreys, as they contemplate what a world with a cure for HIV could look like.
In the first half of Into the Registry a small cohort of Artist Members will share recently created artworks with the public. For this program we will hear from multi-media artist and educator Glammy Rose Spencer and artist and designer Lucas Josué Núñez Saavedra.
In the second half of the program, the curator of our current web gallery will elaborate on the inspiration informing their selection of artworks from our Artist+ Registry, a database of work by artists living with HIV, and those who are no longer with us. The curator will be joined by several other artists, creatives, and thinkers to discuss relevant themes in the web gallery.
For this third iteration of the series, curator Jennell Strong will lead a conversation connected to her current web gallery, Speculative Non-Fiction. She will be joined by collage artist and Visual AIDS artist member Joe De Hoyos and activist Richard Jeffreys, Basic Science, Vaccines, and Cure Project Director at Treatment Action Group (TAG). Together they will share a conversation about the ongoing fight for an HIV/AIDS cure from both a scientific and cultural angle. They will discuss the status of recent cure trials and studies, as continuously documented by Jeffreys, as well as the social impact that a cure could have for people living with HIV.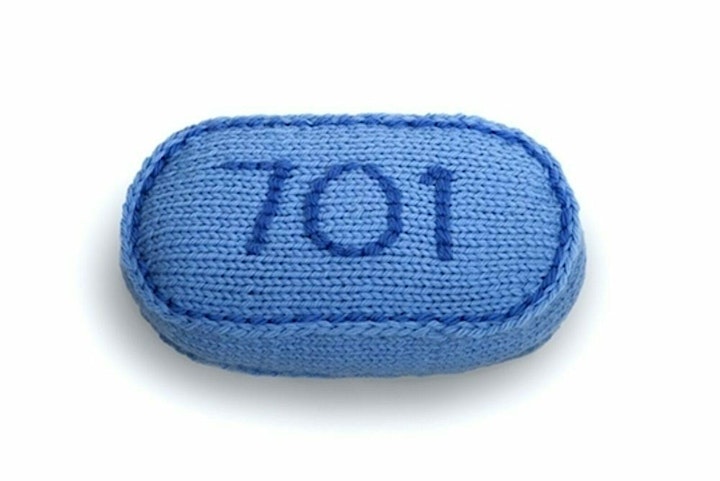 Bios:
Jennell Strong is a native New Yorker most interested in the relationship between sexuality and health, specifically how the act, the culture and the concept of sex impact our overall health beyond the typical discourse of STI's and reproduction.
Joe De Hoyos has been a collage artist since 1987 when he took a special studies course at the University of Houston and fell in love with the process. He was drawn to working in a non-classical art medium finding influences in Dada, Surrealism, and Pop Art. Much like the Dadaists did he re-appropriates (found) imagery to create meaning out of unexpected juxtapositions. In his hands penises become line drawings, eyes become kites, and colorful dots symbolize viruses. Subjects he often touches upon include politics, sex, AIDS, fame, and consumerism.
Richard Jefferys, Basic Science, Vaccines and Cure Project Director at Treatment Action Group (TAG), is particularly focused on HIV cure research education and advocacy. Among the project's most widely used and cited resources is the regularly updated listing of HIV cure-related clinical trials and studies on the TAG website, which Richard created in 2014 as a spin-off from their annual Pipeline Reports.
Richard began working in the HIV field in 1994 at the AIDS Treatment Data Network in NYC, helped establish the Health GAP Coalition in 1999, and has written for a wide range of publications. He originally moved from London to New York in the early 90s to go dancing and make house music, and still harbors an affection for the analog drum machines and synthesizers of the 1980s.