Sales Have Ended
Ticket sales have ended
Thank you for your purchase! We look forward to welcoming you!
Sales Have Ended
Ticket sales have ended
Thank you for your purchase! We look forward to welcoming you!
a Halloween, Burlesque, Speakeasy, Prohibition Circus Cabaret evening, featuring very special guest artists.
About this event
In these strange and uncertain times, we humbly invite you to experience a truly "VIP", and exclusive evening in our modern Prohibition style circus cabaret.
Costumes, themed dress or elegant wear strongly encouraged (no jeans or shorts please). This is Halloween baby, so let's have fun!
This is an air conditioned venue so, ladies please feel free to bring a wrap.
For your comfort, with your ticket you will be given an appointment time slot, which will be your exclusive arrival window. Appointments start around 7:25pm, will be limited to a few guests at a time, and will end around 7:50pm to begin the performances.
As always, this will be a Cabaret style setting, with high stools and couches(all by reservation, all sanitized, and all comfortably spaced), where we encourage you to show off your outfits, and experience the atmosphere.
There will be plenty of opportunities to take pictures of yourselves and your party, and we even have a "selfi' booth. For everyone's comfort however, and due to copyright, we ask there be no filming or photography during the performances.
This is a brand new show, and joining us for this edition will be another sexy, edgy, and talented, and ghoulish cast of performers. This will truly be a night to remember!
+18 only please (21+ to consume alcohol)
The incredible Adam Skidmore will be joining us, as a special guest artist.
Adam started aerial at the young age of 31. Unlike most aerialists, rather than a dance or gymnastics background, he was a soccer player, and may be one of the few males who regrets not taking ballet classes in his youth.
He never imagined that when he got bored at the gym and, wandered into an aerial exercise class, that it would lead to his transformation into a successful movement artist, and trainer. He has gone on to perform for various troops throughout Texas and, most notably, a 3 year stint as a featured performer at famed Prohibition Supper Club in glorious, exotic downtown Houston.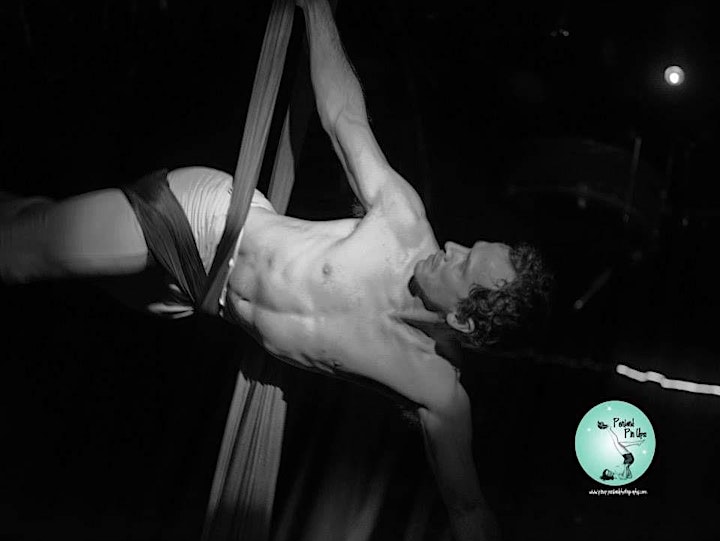 The amazing Kate Kislingbury will be joining us, as a special guest artist.
Starting ballet at the age of 4, Kate grew from Galveston Ballet to graduating with honors from the University of Texas at Austin with a Bachelors of Fine Arts in Dance. Kate was introduced to aerial when she moved to Chicago in 2013 to pursue her professional dance career. She has performed across the US, and we are very excited to have her energy back on stage with us.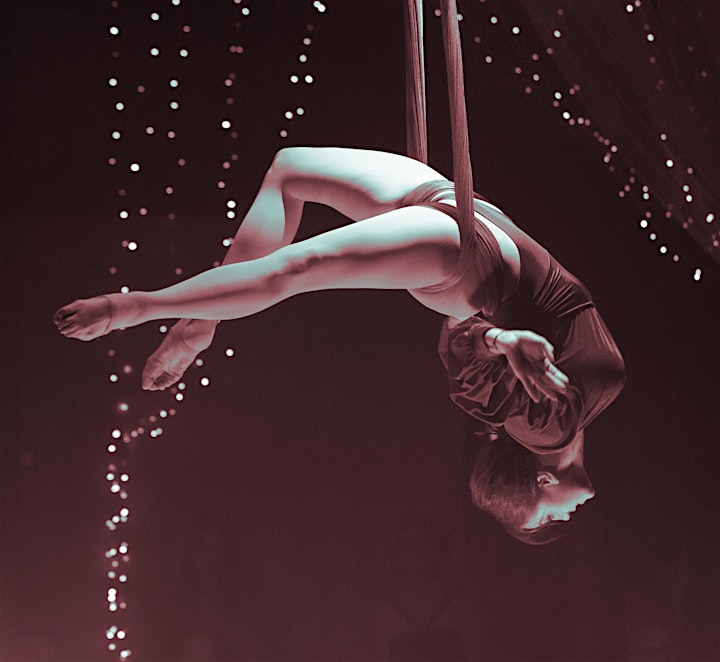 In addition to these fantastic featured performers, we are delighted to also be joined from time to time by the lovely Ania Kalinina.
Ania has been training here at 1805 since we started giving classes, and we've had the pleasure of her beautiful appearances in many of our shows.