Event Information
Location
Total Solar Eclipse Tour | suburban Chicago to Southern Illinois
:|: departs from + returns to :: Tinley Park, IL :|:
NW corner of I-80 + Harlem Avenue, near Cracker Barrel :|:
Chicago + Southern Illinois + Chester + Makanda + Metropolis + Carbondale + Tinley Park, Illinois 60477
Refund Policy
Refunds up to 30 days before event
Description
InSites To Go | Illinois Bicentennial Road Trip Series
InTo the Illinois Totality
the ( ( ( total sOlar eclipse ) ) ) tour
Saturday, August 19 – Tuesday, August 22, 2017
Departs From | Tinley Park | NW corner of I-80 + Harlem Avenue, near Cracker Barrel
InTo the Illinois Totality. An amazing Illinois adventure awaits.
Slip out of town with InSites To Go on an exclusive tour – limted to just 10 people – traveling by private transport to Southern Illinois to be at the centerline of the Total Solar Eclipse, when day turns into night for 2 minutes 40 seconds.

Day 1 | Fly Me to the Moon
We'll depart from the Chicago area Saturday morning, following the sun westward along historic Route 66 (and I-55) to charming bed and breakfast inns near the sunset. En route we'll visit Illinois' ancient City of the Sun at Cahokia Mounds. Our supper will feature local fare, grown and harvested from the Illinois heartland. ( ( ( ( For your convenience, we're happy to pick up registered guests anywhere along Saturday's route – just let us know where to meet you. ) ) ) )

Day 2 | Joy Ride Illinois
On Sunday after breakfast we'll head out on a leisurely Sun-day Drive – through Southernmost Illinois' amazing countryside, with its wineries, farms, forests, breathtaking views, and delightful towns – doing our best to preview (or, dare we say it ... fore-shadow) the moon's Total Solar Eclipse path. Who knows? The road might take us to Makanda to see Giant City State Park, or Metropolis to meet Superman. Naturally, we'll stop for Sunday Dinner. Back home, in the evening we'll sit a spell in the wonder of all the stars to be counted under Southern Illinois' dark skies.

Day 3 | Illinois Totality ((((( total sOlar eclipse )))))
Early Monday – Totality Day – we'll depart for Chester, where midday the moon's shadow will cross the Mississippi River, entering into Illinois. Located right at the eclipse centerline – and one of Illinois' earliest communities, as well as the hometown of Popeye the Sailor Man – Chester is offering two different ways to experience the eclipse: at a festival including music, artisans, street vendors and local astronomers; or in a quiet, nature setting.. Either way, we'll be over the moon – the very first to shed our shades and experience 2 minutes 40 seconds of Illinois Totality!! After the eclipse we'll join the community at its Stellar Ice Cream Social, while in the evening we'll be treated to a quiet dinner celebrating the sun, the moon and the stars.

Day 4 | After Glow
Returning home Tuesday, we'll pay a lunchtime visit to Abe Lincoln – himself an avid stargazer, science geek, and presidential proponent of science, technology and the future. Afterward we'll head for Chicago, returning to Earth mid afternoon ...Illinois Totality contented 'til 2024.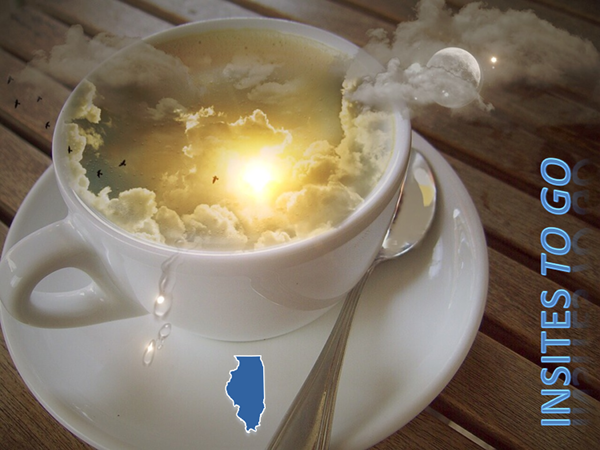 Illinois. The sun. The moon. The stars. Amazing
.
Just 10 travelling companions.
Come,. Let InSites To Go FLY YOU TO THE shadow of the MOON.
Your InTo the Illinois Totality tour includes...

:: the total sOlar eclipse | planned viewing site is Chester, Illinois
:: eclipse viewing glasses
:: an exclusive tour through amazing Southern Illinois | group limited to 10 persons
:: roundtrip tour transportation from suburban Chicago | registered guests can board anywhere along Saturday's route
:: lodging at charming bed and breakfast inns | same inn all 3 nights
:: one bed per guest room | King, Queen, Double
:: 3 breakfasts | 2 dinners | 2 lunches || event admissions
:: group leader + professional guide services
:: prices based on double occupancy | single supplement available

:: See an overview of each day's activities at InSitesToGo.com
We're looking forward to traveling with you InTo the Illinois Totality.
Please let us know if you need special assistance during the tour, including dietary concerns. We'll do our best to accommodate. The guest rooms at the inns are accessed by stairs.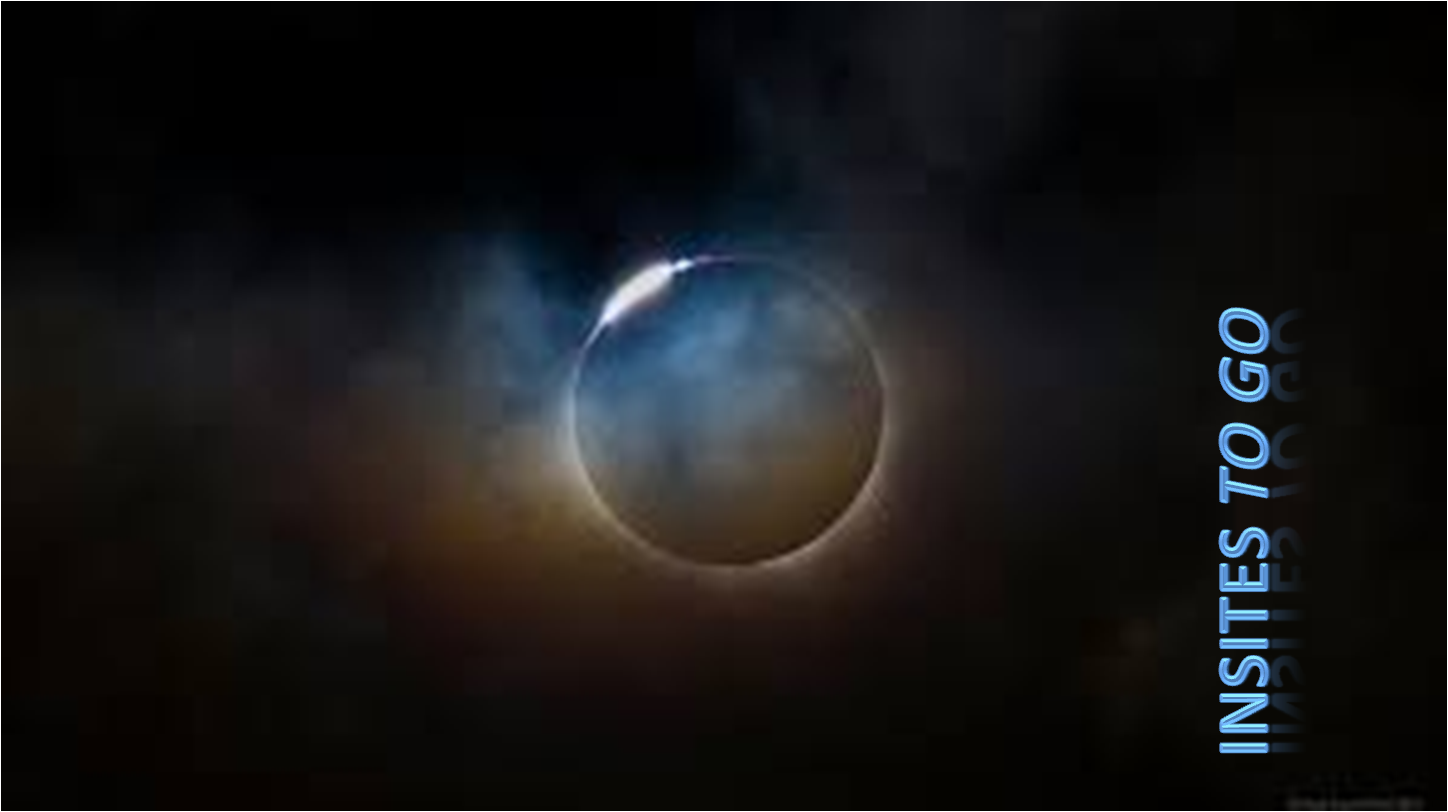 ---
---
FAQs
What are the age requirements for the tour?
Due to our group size and travel arrangements we cannot accommodate any infants or young children on this InTo the Illinois Totality trip. Thanks for your understanding. | Older children, accompanied by their adult, can travel on the tour, with the patient knowledge that activities and the pace of the tour are adult-centric. | We'll be doing a lot of driving, and may visit wineries, breweries, or distilleries; no alternative activities are planned for children during those times. | There is only one bed per guest room. | Contact us for children's tour pricing. | All adult ticket prices are posted. | Seniors will be happy to know those prices also apply to them. | Each guest will be asked to sign a property damage waiver at the inns.
What are my transportation/parking options for getting to and from the event?
First…
If you're from downstate and want to be on InTo the Illinois Totality – great! We're on our way to you. Welcome aboard! There's no need to drive toward Chicago! We'll gladly pick you up Saturday anywhere you wish along I-55 at an agreed-upon time. Just let us know where you want to meet.
For everyone else…
We'll depart Saturday morning, August 19th at 8:30am from the parking lot of the Tinley Park Cracker Barrel Restaurant. The restaurant is in the North Creek Business Center, located at the northwest corner of the I-80 + Harlem Avenue interchange in Tinley Park, Illinois.
This location is convenient to car, bus or train travel.
Driving | Entry to Cracker Barrel is from 183rd Street. Both entry roads lead south to Cracker Barrel, which overlooks I-80. We'll meet on the lake side of the parking lot. You may leave your vehicle there until our return Tuesday afternoon. Please have your License Plate # and Vehicle description available so we can register it with management.

Pace Bus | Routes 356, 386, 595 | Each route services Cracker Barrel and the North Creek Business Center. Route and Schedule information: Pace Bus or RTA travel planner.

RTA | Rock Island District Trains | Tinley Park has 2 stops. Each station is about 1 mile from Cracker Barrel, an easy bike, walk, or Pace ride. With advance notice we are happy to pick you up from the 80th Avenue train station. Route and Schedule information: Metra Rail or RTA travel planner.
How can I contact the organizer with any questions?
Eventbrite has several buttons to "Contact the Organizer" in several places on the InTo the Illinois Totality event listing page. Click any of them to send a message to InSites To Go. Let us know what you're contacting us about, and we'll be back in touch. Also tell us how and where to best reach you.
What's the refund policy?
Refunds are permitted until 30 days before the event, less any non-refundable processing fee(s).
Is my registration fee or ticket transferrable?
Please contact us regarding any transfers you wish to make:
Based on availability, you may transfer your registration type to another type, ie Double double to King single.

You may transfer your ticket to another individual, with the consent of your tour roommate, if you were to be travelling with one on InTo the Illinois Totality. Please inform us of any changes, and provide contact information for the person you're transferring your ticket to.

If you cannot attend the event, refunds are permitted up to 30 days in advance of the event, less fees.
Thanks for traveling with InSites To Go on InTo the Illinois Totality -- the ( ( ( total sOlar eclipse ) ) ) tour.
Date and Time
Location
Total Solar Eclipse Tour | suburban Chicago to Southern Illinois
:|: departs from + returns to :: Tinley Park, IL :|:
NW corner of I-80 + Harlem Avenue, near Cracker Barrel :|:
Chicago + Southern Illinois + Chester + Makanda + Metropolis + Carbondale + Tinley Park, Illinois 60477
Refund Policy
Refunds up to 30 days before event