Actions and Detail Panel
Into the Future (Part I): Domo Arigato Mr. Roboto
Thu, March 23, 2017, 6:00 PM – 9:00 PM PDT
Description
Calling all Tech Enthusiasts!
Welcome to our Tech in Motion "Into the Future" three part event series. Big things are continuing to happen in the tech world these days, and we can't wait to highlight some of the most popular trends happening here in Silicon Valley!
USA Today quotes that robots steal the show at this years CES. With robots ranging from personal baristas to Albert Einstein lookalikes, the fascination with machines continue to dominate and steal the attention from consumers.
Here are some of our Silicon Valley favorite's you can expect to see at our event this month:
At Dash Robotics we believe in kids using their hands to build, code, and play. We develop quality, accessible connected toys and use flexible, robotic technology to bring play into the 21st century.

Presenting MOTUS - world's 1st smart robot cameraman that uses your iPhone!

MOTUS will revolutionize the $2B action camera market. Whether you're an aspiring pro skater filming your next demo reel or an amateur tennis player trying to improve your game, the ability to see yourself on camera is vital. Yet 99% of the existing action camera market is designed for POV or stationary video.
The patented system automatically tracks a TAG worn by the user to...
· Smoothly aim the camera in 3 dimensions
· Zoom and focus for action shots
· Intelligently decide when to record
· Make these lightning fast camera decisions 50x a second
And, since video and photos are directly saved to the iPhone editing and sharing is a snap!
The SDeno Business Service Robot provides state of the art functions as a customer service agent, a business assistant, a security guard, and a reliable workforce in many roles.
SDeno provides reliable, intelligent and helpful conversations through the speech recognition and processing AI, assisting customers reach the right place with the right information. No matter how unimaginable the customer service task is, SDeno provides such service with reliability and wit.
SDeno is a multipurpose AI robot that fills the role of a remote controlled worker, with AI functions. Employees could connect through the all around cameras and work remotely. SDeno could double as a security guard, patrolling premises with the support of Nvidia-powered vSLAM object recognition functions.
Big thanks to our host for the evening: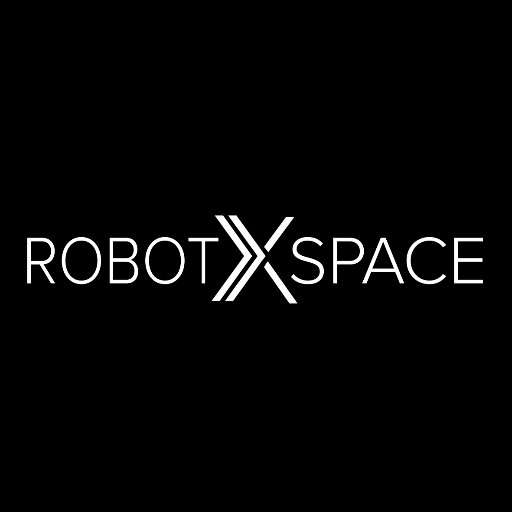 RobotX Space is the leading global coworking space focusing on AI. We help entrepreneurs bring concepts to market and provide them with resources to succeed. Based on GWC's global connections and strong relationships with China, RobotX Space is a powerful cross-border platform connecting China and US.
Make sure to check out Part II of our event series, coming next month - April 2017.
|| Get Social!||
|| Want to learn more about Tech in Motion? ||
• Visit TechinMotionEvents.com
• Like us on Facebook!
• Check out our Tech Job Board
• Want to sign up for our email list? Click Here!
• Interested in sponsoring a Tech in Motion event? Click Here!