Description
The Atlanta Jazz Festival Presents A Global Concert Viewing Party for International Jazz Day at The Plaza Theatre, April 30
Global Jazz Concert will live stream on the big screen
Doors will open at 3:30 p.m.
Concert begins at 4 p.m.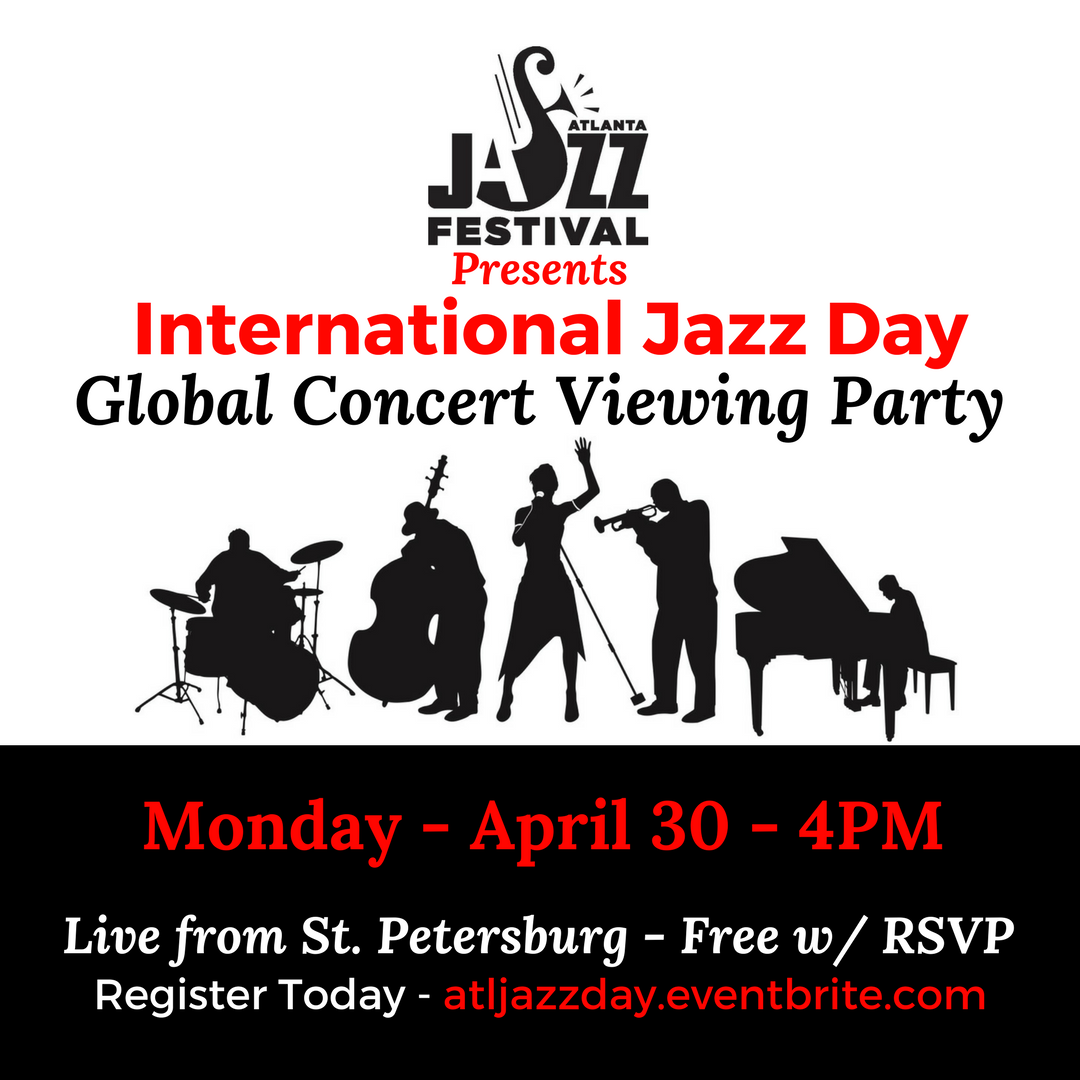 The All-Star Global Concert will feature a stellar lineup of international artists representing jazz, and many other genres of music, for a performance that spans styles, cultures and languages taking place at St. Petersburg's famed Mariinsky Theatre, home to the internationally acclaimed Mariinsky Ballet and one of the crown jewels of a city renowned for its UNESCO World Heritage sites.
The 2018 All-Star Global Concert will feature nearly three dozen acclaimed artists representing 14 countries, including many Atlanta Jazz Festival past performers. Herbie Hancock (USA) and Igor Butman (Russia) will serve as co-artistic directors, and John Beasley (USA) will serve as musical director. Additional confirmed artists include: Cyrille Aimée (France), Oleg Akkuratov (Russia), Till Brönner (Germany), Oleg Butman (Russia), Terri Lyne Carrington (USA), Joey DeFrancesco (USA), Fatoumata Diawara (Mali), Vadim Eilenkrig (Russia), Kurt Elling (USA), Antonio Faraò (Italy), James Genus (USA), Robert Glasper (USA), David Goloschyokin (Russia), Hassan Hakmoun (Morocco), Gilad Hekselman (Israel), Horacio Hernandez (Cuba), Taku Hirano (Japan), Anatoly Kroll (Russia), Gaoyang Li (China), Rudresh Mahanthappa (USA), The Manhattan Transfer (USA), Branford Marsalis (USA), James Morrison (Australia), Moscow Jazz Orchestra (Russia), Makoto Ozone (Japan), Danilo Pérez (Panama), Dianne Reeves (USA), Lee Ritenour (USA), Luciana Souza (Brazil) and Ben Williams (USA), among others.