Intimate Screening of Vincent Price's "The Fly" with Victoria Price
Description
Please join Victoria Price, daughter and biographer of actor Vincent Price, for an intimate showing of the science fiction, horror classic "The Fly" (1958). The screening will be held at the Vincent Price Art Museum (VPAM), cited by Vincent Price as one of his greatest accomplishments. Price will be in conversation with artist Peter Wu, whose multimedia exhibition Rise of the Fly II at VPAM references the film. Seating is limited.


The Vincent Price Art Museum is located at:
1301 Avenida Cesar Chavez
Monterey Park, CA 91754
Free parking at the Collegian Avenue Parking Structure (P4).
---------------------------------------------------------------------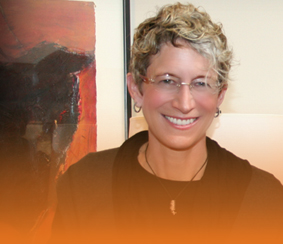 VICTORIA PRICE
Biography


Victoria Price is an accomplished interior designer, art consultant, author, and public speaker. Growing up in Hollywood as the daughter of actor and art collector Vincent Price and designer Mary Grant Price, Victoria developed her own vibrant contemporary design aesthetic, which she fuses with her extensive knowledge of the visual arts–seamlessly blending modern and historic, regional and international, ethnographic and urban styles to create unique living and working environments.
Price is also a popular public speaker on topics ranging from industrial design to art collecting to making peace with our past stories in order to expand our creative futures–as well as the life of her famous father. She has spoken throughout the United States and Europe at design conferences, colleges, conventions, and on behalf of private companies.
Her critically acclaimed biography of her father, Vincent Price: A Daughter's Biography, was published in 1999 by St Martin's Press. She has also written for the New York Times, A&E's Biography, and many other national, regional, and local magazines, newspapers, and television programs. Price has appeared on Good Morning America, A&E's Biography, NPR's Fresh Air, and many other national, regional, and local TV and radio programs. Articles about Price and her work have appeared in such national and international publications as USA Today, People, Travel & Leisure, Art & Auction, Sunset, Western Interiors, Santa Fean Magazine, and Santa Fe Trend.
Price has taught at the University of New Mexico, New Mexico Highlands University, and the Philos School–an alternative arts-and-humanities school in Santa Fe that she helped to found. She earned a bachelor's degree in art history and theatre from Williams College, which has one of the most prestigious art history programs in the country. And she has completed the doctoral program in American Studies at the University of New Mexico. Price also serves on museum boards in New Mexico and California.


--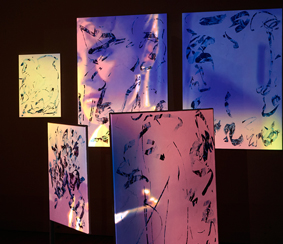 PETER WU: RISE OF THE FLY II
On view at Vincent Price Art Museum
NOVEMBER 12, 2016 - MARCH 18, 2017


In a dynamic installation that spans the spaces of painting, video projection and sculpture, Peter Wu refreshes the themes from the science fiction classics "The Fly" (Kurt Neumann, 1958 and David Cronenberg, 1986) to explore the aesthetics of technology, and processes of transformation and translation. Throughout Rise of the Fly II, the artist culls and fractures movie footage from the original films to develop his own iconographies and to reposition and mediate that which is familiar through the lens of strange eyes.
Breaking from the linear narrative of cinema, the artist draws upon production stills from the films as source imagery to be metamorphosed through purposeful conversions and contaminations between artistic forms. Wu explores the possibilities of permutations between traditional media – film, video, installation, painting and sculpture – to compose works that generate a surreal, immersive adaptation to the original films. This contiguous interplay between physical and ephemeral media is mirrored in the premise of "The Fly," a tragic hero mutating towards a human/insect hybrid through scientific exploration and experimentation with new technologies. Such a plot underscores the socio-historical backdrop of each film Wu cites: the fears of nuclear armament and destruction in the Cold War-era version of the film, and the fears of the degeneration of the body reflective of the first wave of the AIDS crisis in the 1980s. The repurposed imagery in Rise of the Fly II, sequenced and multiplied across layers of representation, inhabits both physical and mental spaces, while gesturing to abstraction between and across film and painting. In this way, the artist draws upon the genre of science fiction to signpost an estrangement associated with technological advancement and modernity, while questioning how memory and history can be reconstructed.
Peter Wu (b. 1976, Windsor, Ontario) lives and works in Los Angeles. In 2013, he was the recipient of the California Community Foundation Fellowship for Visual Artists. Solo exhibitions include Greene Exhibitions (Los Angeles, CA), Patrick Painter Inc (Santa Monica, CA), Power Galerie (Berlin, Germany), and Tomio Koyama Gallery (Tokyo, Japan). He has participated in group exhibitions at Piasa (Paris, France), Parkhaus im Malkastenpark (Dusseldorf, Germany), the Guggenheim Gallery at Chapman University (Orange, CA), the Fellows of Contemporary Art (Los Angeles, CA), and the Glendale College Art Gallery (Glendale, CA). He received his MFA from the San Francisco Art Institute and his BFA from the University of Windsor.
This event is organized by the Vincent Price Art Museum Foundation Board.