Intimate Evening at Betty Ford Gardens: History of Mining in Eagle County
Description
Eagle County history will be the emphasis of an evening program focusing on the county's mining industry and the role that it played in shaping present day Eagle County. Expect to hear stories typical of the West: rowdy mining boomtowns, adventurous miners, and thriving mining operations that were admired in their heyday but yielded unintended impacts a century later.
Eagle County Historical Society President Kathy Heicher will use historic photographs and anecdotes to tell the story of the time that mining was the driving economic force in the county. Emphasis will be on the Battle Mountain Mining District and the mines at Gilman. Kathy's program will be followed up with an update by Lizzie Schoder of the Eagle River Watershed Council on the Eagle Mine monitoring below Gilman.
5:30 - 5:45 pm - snacks & cocktails
5:45 - 7:00 pm - presentation
---
Heicher is a retired journalist who worked as a reporter and editor at newspapers in the valley for over 30 years. She is the author of three local history books. Her work has earned History Colorado's Caroline Bancroft Award for contributing to the advancement of Colorado history.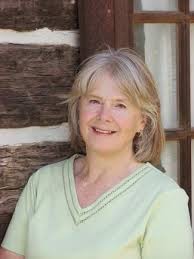 Elizabeth Schoder is the Education and Outreach Manager at the Eagle River Watershed Council.