Description
Betty Ford Alpine Gardens is presenting Beaver Habits and Habitats, an Intimate Evening with Sherri Tippie.

Sherri Tippie has dedicated over 30 years of her life to beavers. She is a self-taught live-trapper, relocator, and passionate educator who promotes coexistence and non-lethal management strategies for the keystone species.
In 1986 Sherri Tippie founded Wildlife 2000, an organization dedicated to fostering a healthy coexistence between humans and beavers. A Denver resident, Sherri is nationally recognized as an expert on beaver ecology in general and beaver live-trapping in particular. She has trapped and relocated more than one thousand beavers over the decades.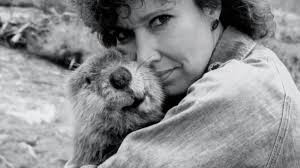 ---
5:30-5:45 - drinks and apps
5:45-7:00 - presentation
Education Center is located in Ford Park west of the playground. Free Parking available in the Vail parking structure and Ford Park.