About this Event
FAYA - Three travelling musicians from Italy and Germany, stranded in Lisbon. Packed with their jazz, World Music and Musicology Studies they set out for new adventures, searching different perspectives, rhythms and melodies, broadening their horizons. Their concerts are excursions to the most remote parts of Europe, Latin America and Africa. The travelogues get mixed up and so the music: Klezmer with Funk, Italian folklore with African rhythms, Chanson with Batucada. The three musicians sing in every language they find appropriate and transform the public into talented singing birds. A musical expedition with Elena La Conte (flute, voice & percussion), Chiara Pellegrini (guitar, voice & percussion) and Kristina Van de Sand (violin, voice & percussion.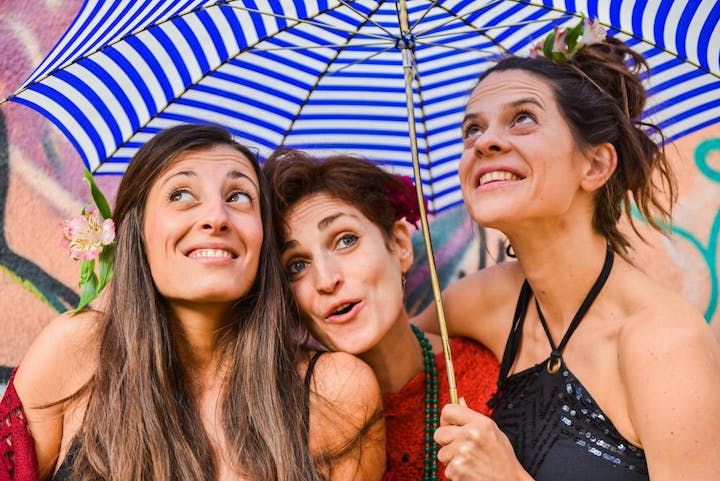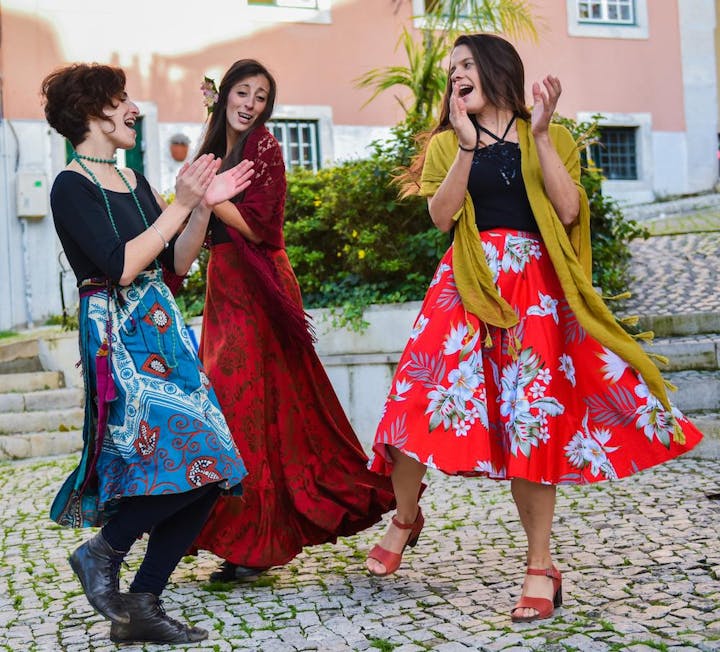 During the first half hour, we will receive you at the indicated venue. While you have some apéritifs and tasty snacks, we can have a chat and get to know the other guests. You can enjoy the beautiful view from te balcony and the special atmosphere of this private flat in the heart of Estrela. Then we will begin with our intimate acoustic session which will last about 60 minutes. We will present you a programme of lusophone and World Music in beautiful arrangements with the Trio FAYA: http://violinandvoice.de/?p=1242.
Kids of any age are higly welcome! Only adults pay.
Non-alcoholic beverages are free, as well as the snacks we offer. You can purchase alcoholic beverages like beer, white and red wine or Aperol Spritz for fair prices.