Description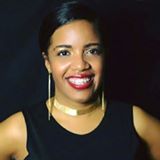 I Hear Chains Falling
Part 2.
How do I maintain my deliverance? How do I successfully confront the very thing that I've been freed from?
And so much more.....
We will also be praying for the sick.
"I have never experienced a service like this before. I have been healed" -Attendee
Stay connected by subscribing to our website.
www.erickadavis.org
Banquet Room: Lincoln

If you have any children clothing or shoes and you would like to donate please bring them with you to Intimacy with Jesus Conference. We will be shipping them to orphans in Pakistan. God bless you richly.