Description
PLEASE CONTACT THE EVENT ORGANIZER, KJERSTINE, AT KJERSTINEANDERSON@HOTMAIL.COM TO BE PLACED ON THE WAITLIST.
This 3-day workshop, taught by IDI Lead Instructor, Rachel Flesher, and Certified Intimacy Director, Sarah Lozoff, explores the foundational work and implementations of theatrical intimacy for the stage. Areas of focus include techniques for advocacy such as communication and consent, as well as techniques for choreography, safety, and best practices. This workshop will dive deeply into the craft and artistry of Intimacy Direction and help establish IDI's 5-pillar method as a standard of practice in the theatre.
This workshop is open to any and all in the theatre, including performers, stage managers, administrators, producers, designers, and more. Participants should be prepared to participate in exercises from the perspective of actors. Please note - intimate touch is never required, and modifications are always provided.
Intimacy directors facilitate scenes for the stage and screen involving physical touch, from moments of sexual tension to scenes featuring nudity and simulated sex and even familial intimacy. In many cases, an intimacy director's most important role is to discuss and understand an actor's comfort with various aspects and types of touch in scenes of physical intimacy. This emerging field is taking a vital and important role in theatre and film and is essential knowledge for actors, producers, directors, stage managers, choreographers, and administrators. There are only 22 certified Intimacy Directors with IDI nationwide, and these skilled professionals are in extremely high demand.
We will explore a safer process for enthusiastically consensual intimacy choreography that keeps the entire company in constant collaborative communication, helping to prevent harassment and abuse in rehearsals, backstage, and during performances.
We will grow in our understanding of this work by discussing consent, boundaries, your rights, and psychological safety. This includes intimate scenes between partners, parents and children, or dear friends. This also includes scenes of sexual violence. While we will be exploring emotional and physical intimacy, the core concept of this work is consent and safety.
Do not miss this amazing opportunity! Space is extremely limited!
Please contact the event organizer, Kjerstine Anderson at kjerstineanderson@hotmail.com with any questions!
___________________________________________________________________________________________________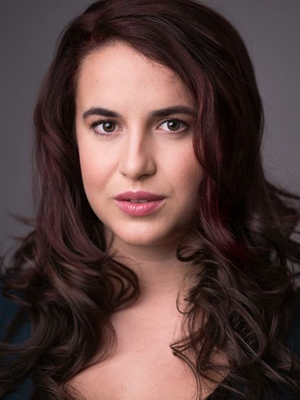 Rachel Flesher is an Intimacy Director, Intimacy Coordinator, Violence Director, Movement Specialist, blood and gore designer, SAG-AFTRA stunt performer, a teaching artist, an actor, writer, and director. Her acting, fight choreography, and movement training guided her to try to find a better way to choreograph and help facilitate scenes with sexual, intimate, and highly suggestive content. Through studying mental health first aid, trauma, and abuse, and collaborating with other directors, psychologists, and mental health experts, she is developing techniques to help actors safely portray trauma and abuse (Traumaturgy) on stage and screen.
Rachel is an Instructor with the Fight Directors Canada, an Instructor with Tactics on Set, an adjunct faculty member at Columbia College Chicago and DePaul University. She has had the pleasure of traveling the world to teach workshops on consent, stage and screen combat, simulated domestic violence, and intimacy, for actors, directors, stage managers, and educators. She also specializes in consent and combat for youth. On stage violence and intimacy direction credits include Goodman Theatre, Shakespeare Dallas, Writers Theatre, Steppenwolf Theatre, and Steppenwolf for Young Adults. Intimacy coordinating credits include GLOW on NETFLIX and THE RED LINE on CBS, as well as many other television shows and films currently in production.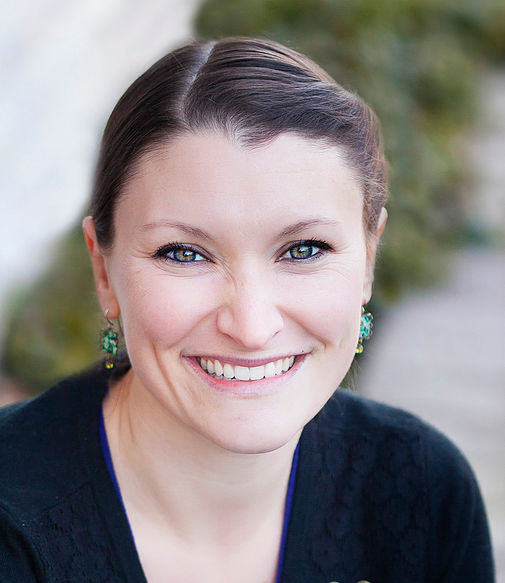 Sarah Lozoff (SDC) is an intimacy director, movement director, choreographer, gyrotonic trainer, ballet instructor, and the education coordinator for Intimacy Directors International. She holds the distinct honor of being the first intimacy director for the nationally renowned Oregon Shakespeare Festival.
With a rich background in dance, theatre, and performance, Sarah comes to this work with over twenty years of teaching experience, and seven consecutive seasons at the Oregon Shakespeare Festival. She has taught ballet for professional companies, conservatories, public schools, and outreach programs, as well as choreographed and provided movement direction for theatre productions at the aforementioned Oregon Shakespeare Festival, Guthrie Theater, and Mixed Blood Theatre.

In addition to her arts background, Sarah has a rich history with both social justice work, and birth work. She's a second generation activist who's well versed in current EDI (equity, diversity, and inclusion) practices and currently sits on the EDI committee for USITT (United States Institute for Theatre Technology). Sarah was also a birth doula and childbirth educator for many years, during which time she produced events and moderated panels all centered around informed choice and consent.

Her work in the above arenas has given Sarah a unique insight and preparation for intimacy work in performance. She is beyond thrilled and honored to continue this work with the inspiring team of mentors and colleagues at Intimacy Directors International.