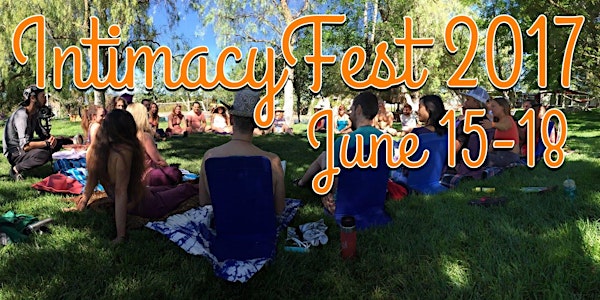 Intimacy Fest 2017 ~ An Exploration of Love, Connection and Letting Go
When and where
Location
Aguanga Aguanga, CA 92536
Description
What's holding you back from loving people fully?
What's holding you back from loving yourself fully?
We're interested in these questions, not from a place of brokeness — but from a place of curiousity.
We want to know you. We want to feel you.
We want to see and be seen.
This is what IntimacyFest is about.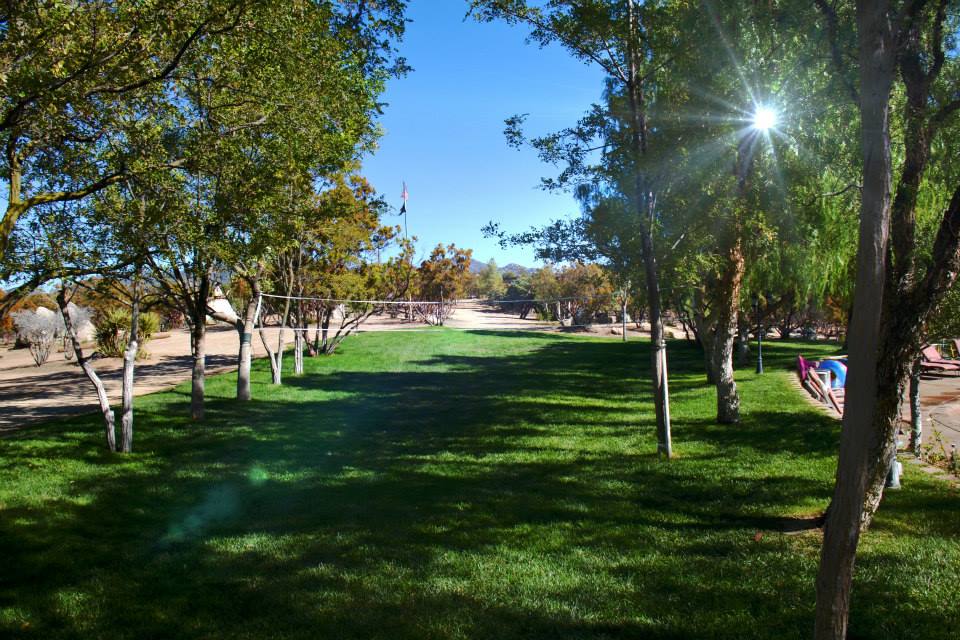 What To Expect
Three full days of facilitated practices, games and workshops.
To gain tools for deep connection and intimacy in all your relationships.

To get the chance to lean into your edges in the area of self-expression, honesty, sensuality, and sexuality.

Personal time to recharge and enjoy the beautiful land.

Deep connection to yourself, other people, and nature.

Dropping your armors, walls, and masks to be and share authentically with others.

Impromptu Talent Show

Falling in love with your body and trusting it's wisdom.

A community of dear friends, lovers, and partners who support who you want to be.
Food, Sleeping and Location
All meals cooked and prepared by our favorite Chef, Andrew Velasco. There will be six meals, all are included in the price. Food will be mostly vegetarian and you are welcome to bring any supplements, but make sure to bring your own cooler, fridge space is only for the prepared food.
The event is located in Aguanga, CA, 90 minutes north of San Diego and 90 minutes east of Los Angeles on a beautiful, lush, private ranch, overlooking the desert. Some of the features…

Rock pool (with water slide)

Fire pits

A labyrinth

Lots of green grass

Funky Burning Man style structures

Bunk houses for sleeping
The bunk houses can sleep 25 people in total and are summer camp style (small bunk beds). There is plenty of space for camping, so you may choose between the bunk houses or camping. Those sleeping in the bunk houses will need to bring their own pillow, sheets and blankets. First choice for sleeping locations will be given to those who sign up first.
RV parking is available, there are 5 dedicated spots. If you would like one, just let us know.
The Team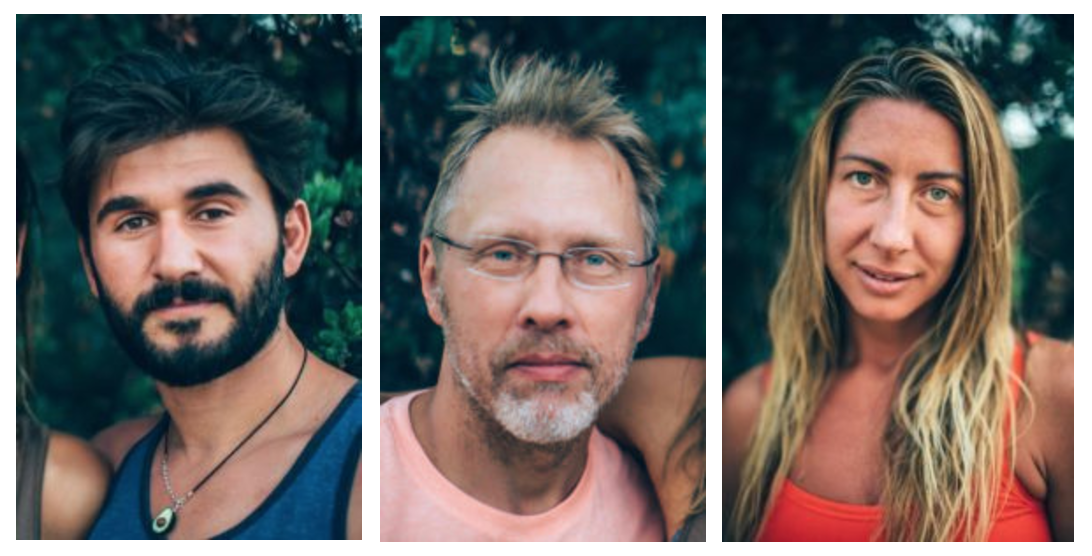 Dave Booda is a writer, teacher and musician. He is the co-founder of IntimacyFest, and writes weekly at Boodaism.com about relationships, creativity and happiness. He is also the host of three podcasts, including Dude Panel Radio and Darken the Page. He moonlights as his alter-ego Boodananda, a spiritually satirical Kirtan singer who travels the world performing high-vibrational music for enlightened audiences.
Reid Mihalko is a nationally known sex and relationship role model, and "America's favorite sex geek". He has led thousands of workshops, his work has been covered by almost every media outlet. His charisma and easy to understand style of teaching has touched tens of thousands of people. He's one of the only male sex and relationship experts touring the country today who can speak pragmatically to nearly all areas of sexual self-expression, intimacy, dating and relating.
Rachel Rickards is a teacher, facilitator and transformational leader. She is professionally trained in psychology, sex therapy and alternative/open relationship counseling, and is a certified Belly to Belly practitioner. She travels the world hosting retreats on intimacy, tantra, and sexuality and is the co-founder of Embodied Intimacy, a simple and straightforward path to fulfilling relationships through vulnerability and partnered meditation.
Frequently Asked Questions
1. Should I be attending with a partner?
Not necessarily. We typically have about half and half couples and singles. While attending IntimacyFest with your partner(s) would be brilliant, it is by no means necessary. There will be many people there who are flying solo, in fact attending alone often gives you the chance to meet and connect with more people.
2. Will there be nudity?
You're welcome to enjoy nudity around the pool and the grassy area. There may be optional nudity in some of the exercises, never enforced. The land is very private and we will have it all to ourselves.
3. Will there be sex?
We encourage as much sexual expression as you'd like in your tent or in the designated sex areas. The exercises and workshops will not involve sex acts.
4. Can I get a ride if I fly into LA or San Diego?
While there's no guarantee, chances are very good and we're happy to help make that happen. In the last two years we've gotten everyone a ride that needed one.
5. Does this festival promote polyamory?
No, this is a festival for people in all relationship styles. Some of the attendees are in open relationships, but it's not the focus of the festival.
Got another question?
Send Dave an email: davebooda@gmail.com