Intimacy & Dementia: How Close Can We Get?

Tuesday, 31 March 2020 from 12:00 PM to 1:00 PM (EDT)
Event Details
Note: This webinar takes place at 12:00 pm EDT.  To check what time it takes place in your time zone, click here.
Presenter: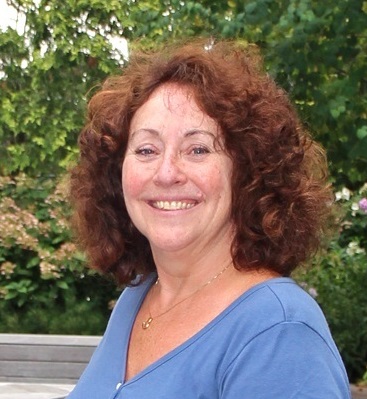 Sylvia Davidson, Manager of Occupational Therapy, Physiotherapy and Therapeutic Recreation at Baycrest Health Sciences in Toronto
Throughout her career as an occupational therapist, Sylvia has worked clinically in acute care, rehabilitation, long term care and in the community, largely with a focus on older adults. Sylvia is currently the chair of the Canadian Association of Occupational Therapist's Dementia Network and is on the Board of the Canadian Occupational Therapy Foundation. The issue of intimacy has always been one of her favourite topics in her work with older adults. 
Summary 
This webinar series will explore our own values and beliefs about intimacy and aging and the relationship between these sensitive topics when we are supporting persons with dementia. There are challenges presented by the desire for intimacy when faced with physical, mental, psychological, social and environmental barriers. Participants will be encouraged to share some of their unique situations and strategies will be shared and discussed.
This webinar is the first of a two part series in partnership with ASC / CCNA. Part two (which takes place Tuesday April 28) will use case examples to highlight some common challenges that arise when issues of intimacy arise in persons with dementia and strategies will be offered to help us support meaningful relationships.

This integrated KTE webinar event is brought to you by brainXchange in partnership with the Alzheimer Society of Canada and the Canadian Consortium on Neurodegeneration in Aging (CCNA).

We ask that you only register for this event if you are certain you can attend, we also encourage participants joining from the same location or organization to share a computer, as we have limited space. Thank you. 
This event takes place at 12:00 pm EDT.  To check your time zone, please click here.
Question? Email: Jillian McConnell jillian@brainxchange.ca
Please note:   
By registering for this event, you will be added to the brainXchange newsletter list, where you will be emailed bi-monthly newsletters and information on upcoming events. You may unsubscribe at any time.
This event will be recorded. By choosing to participate in the event, you consent to the recording. Recordings will be made available on the brainXchange website and on Vimeo.

Organizer
The brainXchange is a network of people dedicated to improving quality of life and supports for persons with or at risk of having brain-health needs related to dementia, mental health and neurological conditions related to aging or have experienced brain health changes earlier in life that are now more complex with aging.