Interviewing Insights From the Other Side of the Desk - PowerTalk

Tuesday, December 4, 2012 from 5:30 PM to 7:30 PM (PST)
Event Details
Thursday Power Talk on 12/4/2012
Expert Human Resources Panel Discusses:



"
Interviewing Insights From the Other Side of the Desk
"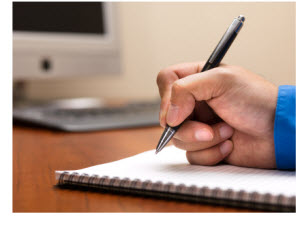 Leading Seattle-area hiring experts are the featured panelists for a PowerTalk on December 4, "Hiring Insights From the Other Side of the Desk."  
Human Resource leaders will share their tips and techniques for getting a job -- from submitting effective resumes to 'acing' the interview.  Director of Human Resources for Fisher Communications, Deanna Heinrich, will join Director of Human Resources from Russell Investments, Cindi Bright, and Jon Jenks-Bauer, Manager of Recruiting from RealNetworks for North America.
on the PowerTalk panel.  Springboard Academy Co-founder Suzanne Keel-Eckmann, a recent Director at Deloitte, will moderate the panel discussion.  
Whether people are gearing up for the holiday hiring season, or want top tips to help them land that perfect job, this will be a great PowerTalk to attend,
The panelists have many years of hiring experience and are willing to share their insider secrets to help people present themselves in the best light.
The PowerTalk Expert Panel Includes:
Deanna Heinrich
Human Resources for Fisher Communications
As Fisher Communications' HR Director, Deanna Heinrich works with employees at 20 TV and 3 radio stations in 4 western states, as well as the Fisher Interactive group that produces more than 125 websites. She has held HR positions at the Washington State Liquor Control Board, Shurgard & Public Storage, NEXTEL and AT&T Broadband. Heinrich is also the current Chairwoman for the University of Washington Alumnae Board (UWAB), and serves on the Northwest Human Resource Association (NHRMA) Board as the Professional Development Director.
Cindi Bright
Director of Human Resources from Russell Investments
Cindi Bright is the HR Director at Russell Investments, working with the company's employees in Seattle. She has worked as a Senior Associate for Career Horizons, and held HR positions with Genoa Healthcare, Safeco Insurance and Weyerhaeuser.  Bright is currently obtaining her MBA from the University of Washington Foster School of Business.
Jon Jenks-Bauer
Manager of Recruiting from RealNetworks for North America
10+ years in recruiting has provided Jon significant experience in these areas: full-cycle recruitment, building and managing teams, campus talent recruitment, entry talent development/leadership, career advising and outplacement.
Jon is passionate about leading and developing strategic recruiting teams and will share his insights from the other side of the desk.

Moderator:
Suzanne Keel-Eckmann (Moderator)
Recent Director at Deloitte

Suzanne Keel-Eckmann also has years of hiring experience during her tenure as a Director at Deloitte.
The interviewing process can be a puzzle as each interviewer has a different style, personality and objective. 
How does an interviewer really think? 

What do they care about? 
This PowerTalk will provide an inside view into the minds of HR professionals. 
Even if you do not believe that a career transition is in your near future, this is a rare opportunity to connect with professionals who are not directly available to the public.
When:
Tuesday, December 4, 2012
Location:
Springboard Academy
6100 Fourth Ave S
Seattle, 98108
(free parking)
The Agenda:
5:30 – 6:00           Networking
6:00 – 6:10           Introductions
6:10 – 7:15           Presentation
7:15 – 7:30           Q&A

Light snacks and dark chocolate will be served compliments of Springboard Academy.


About The Springboard Academy PowerTalks
The Springboard Academy empowers the business community through education, training courses and workshops in the Pacific Northwest. Gain a competitive advantage by learning from accomplished experts. 
The PowerTalk speakers are specially selected to empower attendees to move forward.  We  welcome educational and inspiring topics from our speakers.  Each PowerTalk is carefully planned to give you a springboard by providing tools and knowledge.  
We are offering this event at no cost to demonstrate our commitment to the community and contribute to creating a positive energy to help jump-start the business economy. We are confident that you will find this FREE opportunity will give you the tools you need to achieve success.
Each PowerTalk also gives you the opportunity to connect with the business community, get more support and power network.
You can count on each topic to focus on the essentials of creating success.  You will not hear pitches about politics, religion or commercials for business services and products.
When & Where

The Springboard Academy
6100 4th Ave S
Seattle, WA 98108


Tuesday, December 4, 2012 from 5:30 PM to 7:30 PM (PST)
Add to my calendar
Organizer
The Springboard Academy
Springboard Academy is a unique professional development organization that teaches men and women what they need to know to advance in their careers. We'll teach you things you don't learn in school, things you otherwise have to learn the hard way.
Our proprietary curriculum focuses on personal brand and how to use it to build confidence and make people more effective contributors to their companies. 
Our expert faculty provides personalized instruction to help students define their brand and make it part of everything they do.  The outcomes are more confident, productive individuals and more effective, successful organizations
We maintain a small class environment and students learn from an expert faculty of career coaches, entrepreneurs, successful corporate executives, media professionals, image consultants, best-selling authors, community leaders and others. Students receive personalized instruction and  leave each session with insights, practical tips, and tools they can put to use right away.
For more information about The Springboard Academy and our programs, contact us directly at:
Phone
206-494-0416
Email
Mail
The Springboard Academy
P.O. Box 19860
Seattle, WA 98109


Interviewing Insights From the Other Side of the Desk - PowerTalk