| | |
| --- | --- |
| Interviewing for Success Training Session | |
Event Details
Get Trained.  Be Prepared.  Feel Confident.  Win.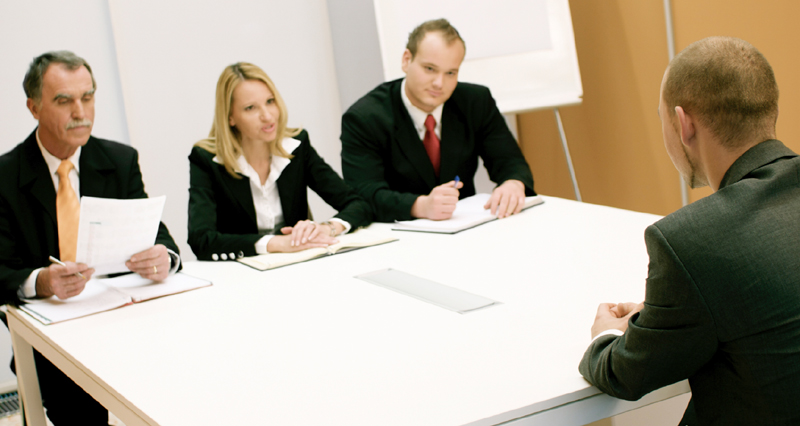 Interviewing for Success Training Program 
When it comes to the interview, first impressions are truly what it's all about.  This professionally-taught three-hour program provides a comprehensive insider's look at the interviewing process, giving the student the understanding of what hiring staff look for specifically when interviewing a job candidate.
 This class will include in-depth modules on dressing for success, body language, structuring the proper responses to questions that are asked, responding to 'trick questions', researching the employer, and preparing questions for your interviewer.
 With over twenty years of experience, your employment coach will show you how conduct yourself within a job interview in the manner that is most likely to get you advanced to the next stage of the hiring process.
 This program includes a student packet which provides an overview of the course curriculum, and features a list of the most common interview questions, provides an opportunity for a FREE one-hour private consultation with your instructor! 
 
THIS EVENT WILL BE HELD AT THE ON-SIGHT FACILITY ON BERNWOOD DRIVE IN BONITA SPRINGS!
When & Where

On-Sight Tactical Training Institute
25300 Bernwood Drive
Suite 3
Bonita Springs, FL 34135


Organizer
On-Sight Tactical Training Institute
On-Sight Tactical Training Institute delivers a full spectrum of specialized civilian defensive and law-enforcement tactical firearms training programs. Each course offered is tailored specifically to individual skill levels, and can be customized to meet personal goals.
For the novice, On-Sight offers NRA and non-NRA certification programs designed to introduce safe gun handling and basic marksmanship concepts while fostering an appreciation for defensive and sport shooting. For the proficient individual, On-Sight delivers advanced courses that integrate situational tactics with motor-skill reinforcement (MSR) exercises purposely designed to bring the student to a new level of both competitive and defensive preparedness.
In addition to an extensive array of firearms training programs, On-Sight also offers defensive tactics certification and re-certification curriculums for private security and law enforcement personnel in TASER, OCAP (Oleoresin Capsicum Aerosol Projector or 'pepper' spray), tactical baton and tactical handcuffing disciplines. Less-than-lethal defensive programs are also offered for civilians in TASER, OCAP, baton and kubaton.
On-Sight Tactical Training Institute's cadre of instructors includes currently-serving and former law-enforcement, military and public safety personnel. All of our trainers are certified in their respective fields and possess extensive real-world situational and command experience.
Contact our offices at (239) 247-5585 Visit http://www.ostti.com today for more information about our programs or our instructors, or call us at (239) 247-5585 to speak with a training specialist. 
Interviewing for Success Training Session