Description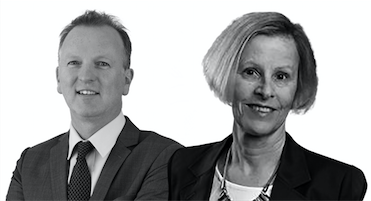 ANTITRUST IN ASIA: ONE SIZE FITS ALL?
ASEAN, CHINA, HONG KONG, INDIA...
---
Interview with Richard Blewett

Foreign Legal Consultant, Clifford Chance, Hong Kong
---
Richard Blewett (Foreign Legal Consultant, Clifford Chance Hong Kong) has been interviewed by Deborah Healey (Professor, Director CIBEL, The University of New South Wales) in view of their panel "High-Tech Mergers: Are they Specific?"

They will join the Antitrust in Asia conference that will take place in Hong Kong on May 24, 2019 at The Chinese University of Hong Kong.
To see the full program and register, please click here.

There has been much comment on whether a different approach needs to be taken by competition regulators to high tech mergers. Some say that existing tools are sufficient; others say that a new toolbox is required to deal with them properly. Do you think that there is greater agreement on this in 2019, and what do you think the answer to the question is?
There is certainly a much greater degree of consensus that something needs to be done, but perhaps less convergence on exactly what that something is. However, there seems no real disagreement that merger control is the right tool to use – whether that means looking retrospectively at completed mergers as suggested by the FTC's new task force; introducing new merger thresholds aimed at capturing buy-outs of small or nascent start-ups as we have seen in Germany and Austria; or imposing mandatory notification in a voluntary jurisdiction as the ACCC is recommending in Australia.
As to the question of whether a competition-based test for tech mergers is sufficient, I think there is a limit in how far we will be able go with standard merger techniques. For example, the key recommendations made by the ACCC in its interim platform inquiry report were to place a greater focus on potential competition in the merger assessment process and to take account of the impact of the merger on the accumulation of data. These are undeniably important, but seem unlikely to able to address the wider concerns raised in that report or (had they already been in place) to have been able to prevent or limit the market power that the ACCC found that Google and Facebook have now achieved. Facebook's acquisition of Instagram for example was cleared in the UK despite a consideration of the potential competition between the parties. On the other side of the world, the UK's CMA rightly responded coolly to a suggestion that a different intervention standard be used when applying a competition-based test to technology mergers - intervention upon a balance of harm as opposed to a realistic prospect of harm.
As experience such as the Facebook/Instagram deal has shown, applying the normal competition based test in an ex-ante merger review is difficult in very fast moving markets and so I think it is likely we will see new tools introduced to deal with at least some categories of technology merger. For example, in the UK, a House of Lords select committee recently recommended the introduction of a public interest test around the accumulation of data and in the US, the Chinese owners of dating app Grindr have reportedly been required to divest their interest on national security grounds. If these developments are a sign of things to come, the additions to the tool box may be a set of fairly blunt instruments, but I expect we will see them deployed in a narrow category of cases and the boundaries of that category is probably where the most interesting discussions lie.
What particular market features do you believe are key to an accurate analysis of a high tech merger?
Strong network effects are a feature of many tech markets. These contribute to the development of new services that have driven innovation, but can also tip markets towards monopoly very quickly and create high entry barriers in the process. Understanding how a merger would impact such network effects will be important. However, to undertake an accurate or fair analysis of tech merger involving this type of market would require the ability to differentiate between positive and negative network effects which will obviously vary depending on the nature of the merger. Other features or factors to consider would be the importance of data and how combining the merging parties' data would impact competition; incentives to foreclose or give preferential treatment to affiliated businesses; and how incentives to monetise each party's business might change as a result of the merger.
How would you analyse a proposed acquisition of a start up with great potential by a well- established market incumbent?
Sceptically. Without suggesting a shift in the burden of proof, I think authorities these days need to be more challenging about why an incumbent might want to acquire a given start-up. This is partly to ensure "killer" acquisitions are not inadvertently let through, but mainly to try and address the huge information asymmetry between the authority and the incumbent. Counterfactual would obviously be very important in this scenario – absent the merger, how likely would the start-up be to be able to develop into a viable stand-alone business which – even if not competing directly with the incumbent – would be able to attract users, including users of the incumbent? Many such mergers will not necessarily involve direct horizontal overlap between the start-up and the incumbent and so a fuller analysis may require a fuzzier concept of overlap to include neighbouring or similar markets. Another area for consideration would be efficiencies – to what extent would the merger with the incumbent allow the start-up's products or services to be used more widely or developed in ways that might not be possible as a stand-alone company.