Interview with Professor Filippo MencZer on Social Media and Misinformation
Prof. MencZer will share insights from his research focused on the spread of misinformation.
About this Event
We were fortunate some time ago to be able to schedule an interview with Distinguished Professor Filippo MencZer of Indiana University. He was referred by Professor Don Byrd, BA member also from Indiana. See his bio in the Instructions. He is an expert in Informatics and Computer Science whose research focus is on technology and social media networks on the misinformation we see every day. The spread of misinformation affects all of our lives. Join us on Feb. 27 at 10:00 am Central Time.
MEETING INFORMATION
Braver Angels of Central Texas (BACT) provides you the opportunity to engage others through civil discourse, learning while reducing polarization in America.
DESIRED OUTCOMES OF THE MEETING
To give participants a better knowledge of social networks, misinformation, and the role technology plays.
To provide participants an educational, interesting, and fun event.
To permit us to understand better the sources of misinformation in our society in this time of considerable controversy about untruths affecting America and the struggle of what to do about them.
To permit participants to pose their questions to an expert.
MEETING DETAILS
Saturday, Feb. 27, 10:00 am – 12:00 noon, CENTRAL TIME
The meeting will occur by Zoom. There is no charge. We will provide a link to registrants prior to the meeting. To be a registrant, you must register when you receive an invitation from Eventbrite. Participation via a device with a good camera and Internet connection is strongly preferred.
PLANS FOR THE FUTURE
Media Action Group is transitioning to taking action to further its Objective: To stimulate an improvement in the reporting of serious news and opinion in our country. Teams have been formed around Topics.
Throughout all of our processes, we will continually strive for civil discourse and non-polarizing discussions.
For more information, contact us at: braverangelsmediaaction@gmail.com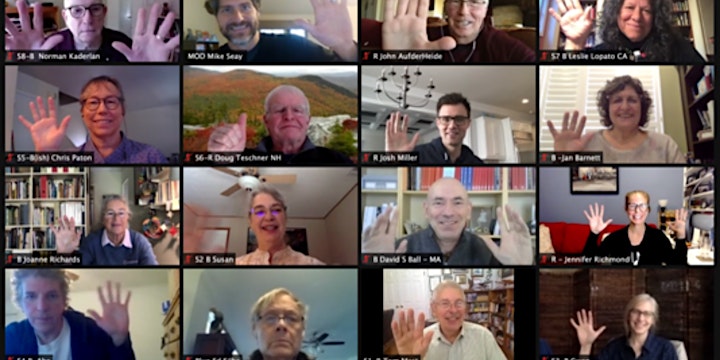 BRAVER ANGELS AND ITS MEDIA ACTION GROUP
Media Action Group of Braver Angels of Central Texas is proud to have this opportunity to host Prof. MencZer. There is no doubt that this will be an important learning experience.Braver Angels seeks to reduce polarization in our country and foster civil dialogue.
Blues and reds seek to understand each other's viewpoint, even if they don't agree. Working to better the media fits the Braver Angels mission which deals with depolarization in America.