Description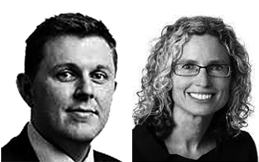 ANTITRUST IN ASIA: ONE SIZE FITS ALL?
ASEAN, CHINA, HONG KONG, INDIA...
---
Interview with Lilla Csorgo

Head (Economics and Policy), Competition Commission, Hong Kong
---
Lilla Csorgo (Head of Economics and Policy, Competition Commission, Hong Kong) has been interviewed by Marcus Pollard (Counsel, Linklaters) in view of their panel "Use of Economic Evidence Before Courts and Agencies: Any Role for Lawyers?"

They will join the Antitrust in Asia conference that will take place in Hong Kong on May 24, 2018 at The Chinese University of Hong Kong.
To see the full program and register, please click here.

What are the differences in the use of economics in a relatively new competition law regime compared to more established systems?
In principle, the economics is universal and so should apply the same way regardless of the age of a regime.
This is not to say that economics is blind to local market conditions. For example, authors such as Prof. Gahl have argued that small, concentrated markets should consider a more stringent, aggressive approach to abuse.
While the economics is universal, the law is not. But it is rare that a law would be drafted in such a way that it doesn't allow for full and proper consideration of the economics. What is of greater concern is if new law is interpreted on the basis of poor, outdated, foreign jurisprudence. This concern is not, of course, limited to new competition law regimes. In fact, older regimes are more likely to be hamstrung by outmoded ways of thinking contained in their jurisprudence. Meanwhile, new competition law regimes are better placed to chart their own course, picking the best of jurisprudence, legal, and economic thinking from around the world. Given that the underlying economics is the same and as are, often, the underlying policy objectives (for example, protection of the competitive process), a new regime should hopefully be free to interpret its law with a view to the economics and the underlying objectives regardless of what may have been done in other jurisdictions with similarly worded laws. One can think of this process as leapfrogging technologies, whereby a new regime skips an inferior, less efficient technology and moves directly to the more advanced one.
All that said, interpretation and implementation of competition law is unlike leapfrogged technologies in two important ways: 1) the advantages of one approach to a competition issue over other, contending approaches are not always as clear as the advantages of say a developing country bypassing a fixed line telephone system for a mobile one; and 2) to discern among such competing approaches requires time, effort, expertise and experience, things that a new regime does not necessarily have readily available. As such, more time and effort is required in educating stakeholders – all stakeholders – in a new regime. That education should not be limited to learning particular approaches in particular older regimes, but in understanding underlying economic fundamentals, and how the policy objectives of a competition regime can be understood and best met with those fundamentals and principles in mind. That takes time and effort, but it is this, I think, that puts decision-makers in the best position to evaluate differing approaches and choose the one best placed to benefit the new regime.
It also takes time, and the experience that comes with working with economists to realize the practical value economics can have in helping to determine anti-competitive conduct and related harm.
Is economics being used in cartel detection in Hong Kong – or is reliance on leniency/complaints the sole focus?
Yes, economics is being used in cartel detection. I am not, unsurprisingly, in a position to provide more details around such screening tools, as that merely provides cartelists and would-be cartelists a blueprint for better disguising their behaviour.
What do you see as being the key challenges for the HKCC in embracing the role of economics in enforcement actions?
As noted above, education is key, as is an open mind to competing approaches to a matter. The HKCC has the distinct advantage of a having a mix of different people from a range of different backgrounds, including different competition regimes. This provides a real opportunity to draw on that diversity to arrive at best possible approaches. This is not limited to economics in enforcement actions, but can include more mundane, but important items such as document management.
In terms of the economics, it has likely played a smaller role in HK than other, new jurisdictions due to the absence of a cross-sector merger provision, and, as is typical in new regimes, a focus on cartel and bid-rigging enforcement. This, however, is changing with an increased number of second conduct rule investigations and merger-like transactions, such as the Seaport Alliance. This trend will, I think, require HKCC - and other stakeholders – to make more of an investment in economics and economists. That investment, I think, will also pay dividends in more traditional cartel investigations; in screening, but also in providing related analysis as markets, players, and the forms of collusion become more sophisticated.