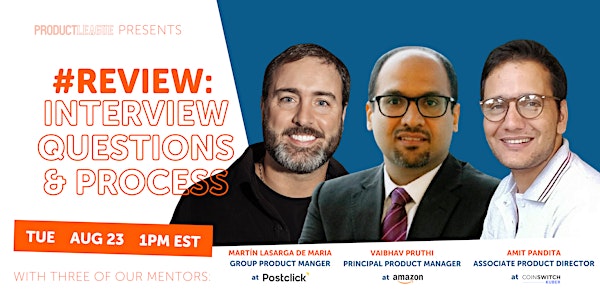 Interview Questions & Process | #Review
Are you ready for to-the-point, tactical, and as-practical-as-it-gets Product Management webinars? It's #Review time!
About this event
It's #Review time! Join us on August 23, 2022, for a #Review webinar with Martín Lasarga De Maria, Vaibhav Pruthi , and, Amit Pandita!
In this webinar, three Product League mentors will review actual Interview Questions & Process documents/presentations and other Product artifacts, and provide their feedback as well as specific tips on how to improve.
Three mentors, one online stage, and many questions from the audience. These events are live-streamed over our social media channels and open to the community.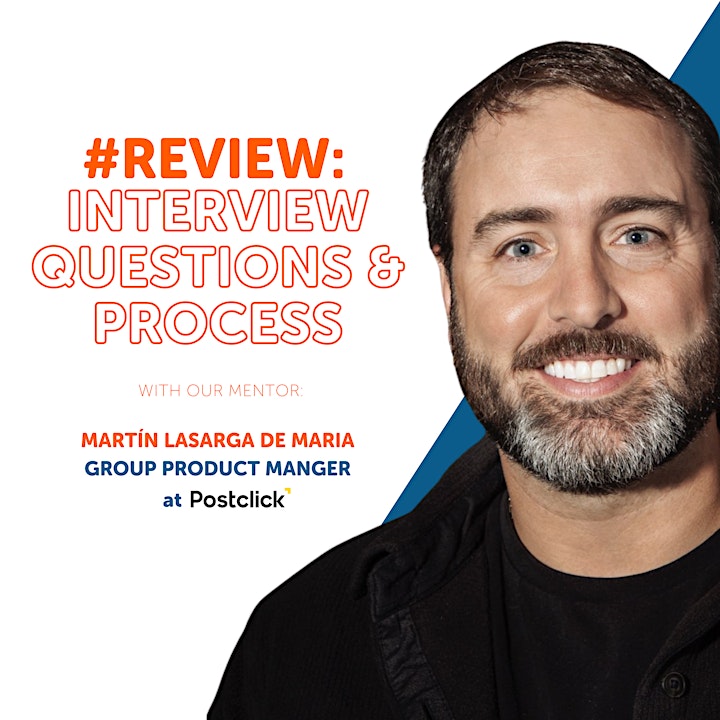 Martín Lasarga De Maria (San Francisco, USA)
Group Product Manager at Postclick & Product League mentor
Throughout his 15+ year career, he has worked cross-functionally with design, technology, and engineering partners to define and build SaaS solutions to global scale.
With experience in Marketing, Machine Learning, Content management, and Artificial intelligence, Martin is a seasoned product leader passionate about solving real problems and adding value with cutting edge technology solutions.
In addition to his work with Postclick, Martin is a dedicated Product Mentor with Product League, mentoring PMs worldwide. Outside of the office, Martin enjoys skiing, biking, and hiking with his kids.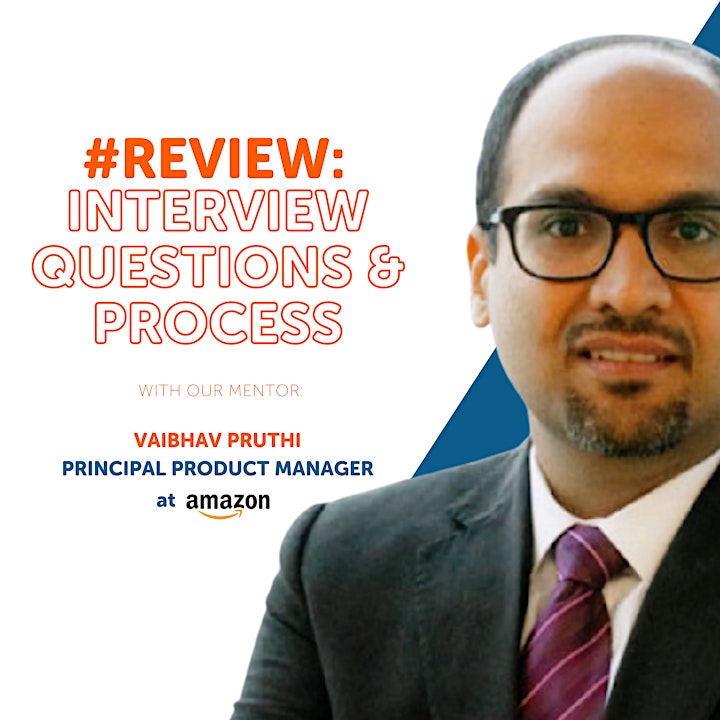 Vaibhav Pruthi (Toronto. Canada)
Principal Product Manager at Amazon & Product League mentor
Vaibhav has a 12+ years of proven track record across growth, strategy, and Product Management and he is very well-versed with Digital, SDLC as well as growing and scaling product lines and programs across various technologies and domains.
Vaibhav's multi-functional experience in both B2B and B2C help think expansively about broader and long-term strategy. Influencing high-performing, successful, diverse, and happy teams is that Vaibhav is passionate about. He loves to discuss anything about strategy and implementation (from ideation, vision, roadmap, process, risks, metrics to team building) in any type of forum, panel, or conference.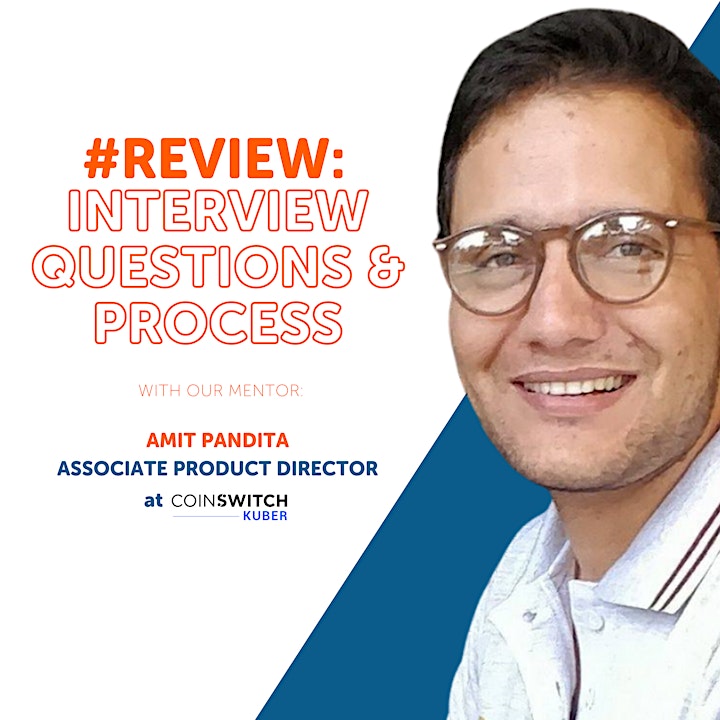 Amit Pandita (Bengaluru, India)
Associate Director - Product (Customer Experience) at CoinSwitch Kuber & Product League mentor
Amit is a Product Leader with 13+ years of experience. He currently leads the Customer Experience charter for India's largest Cryptocurrency app - 'Coinswitch'.
Previous to this he spent 5 yrs in various charters at India's leading e-commerce company Flipkart, where he was last heading the Delivery experience for the end customers. He is a tech-turned-product leader who naturally transitioned from how -> why and what's for consumers of the world.