Interview. Chest Harness Demo. Rope Performance. It's a lifestyle.
About this event
Interview Confessionals is a new adult interview series created by me, Venus Cuffs. It is all about diving deep into what makes sexuality sexy, controversial, intense, and liberating. This educational series seeks to lay bare all the things we feel about sexuality but for some reason we do not discuss out of fear of being misunderstood or judged. The goal is to inspire folks to hold more honest conversations about who they are, what they desire, and how to get what they desire while limiting harm. By being completely vunerable, bare, and honest I hope to create a safe space to educate in an authentic and direct way.
This month we joined by the Queen KissMeDeadlyDoll. I will first interview her about her love for rope, her dirty confessions, her inspirations, and creativity. We will also discuss "rope community" and taking time to learn the craft. This interview will be followed by a live chest harness demo and performance. This a virtual event you do not want to miss!
Kissmedeadlydoll (she/her)- is a NYC based rope artist who engages in tying, being tied, and A LOT of self-tying. Doll started dabbling in tying six years ago, being mostly self taught through trial and error on herself.. eventually gaining the confidence to seek more in-person education & start learning to tie other people. She still draws a lot of her creativity & knowledge of tying, body manipulation, & tie modifications from her self-tying experiments. Doll is also an avid photographer & content creator (staring with the #selftieselfie), loves performing & creating stories, as well as teaching others how to safely enjoy rope bondage.
You can keep on with Doll's adventures on instagram, twitter, reddit, & of course... see all her uncensored work on onlyfans.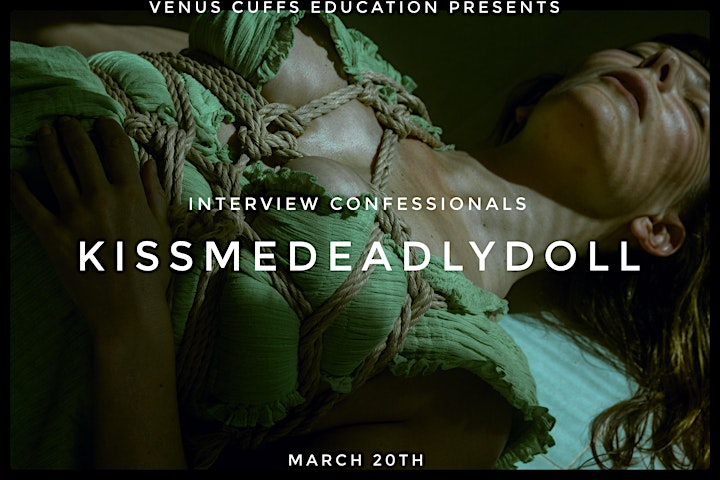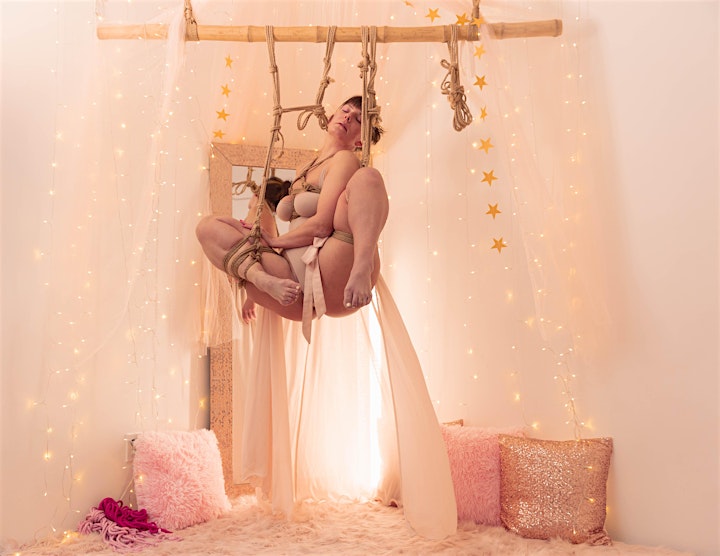 Date and time
Location
Refund policy