Description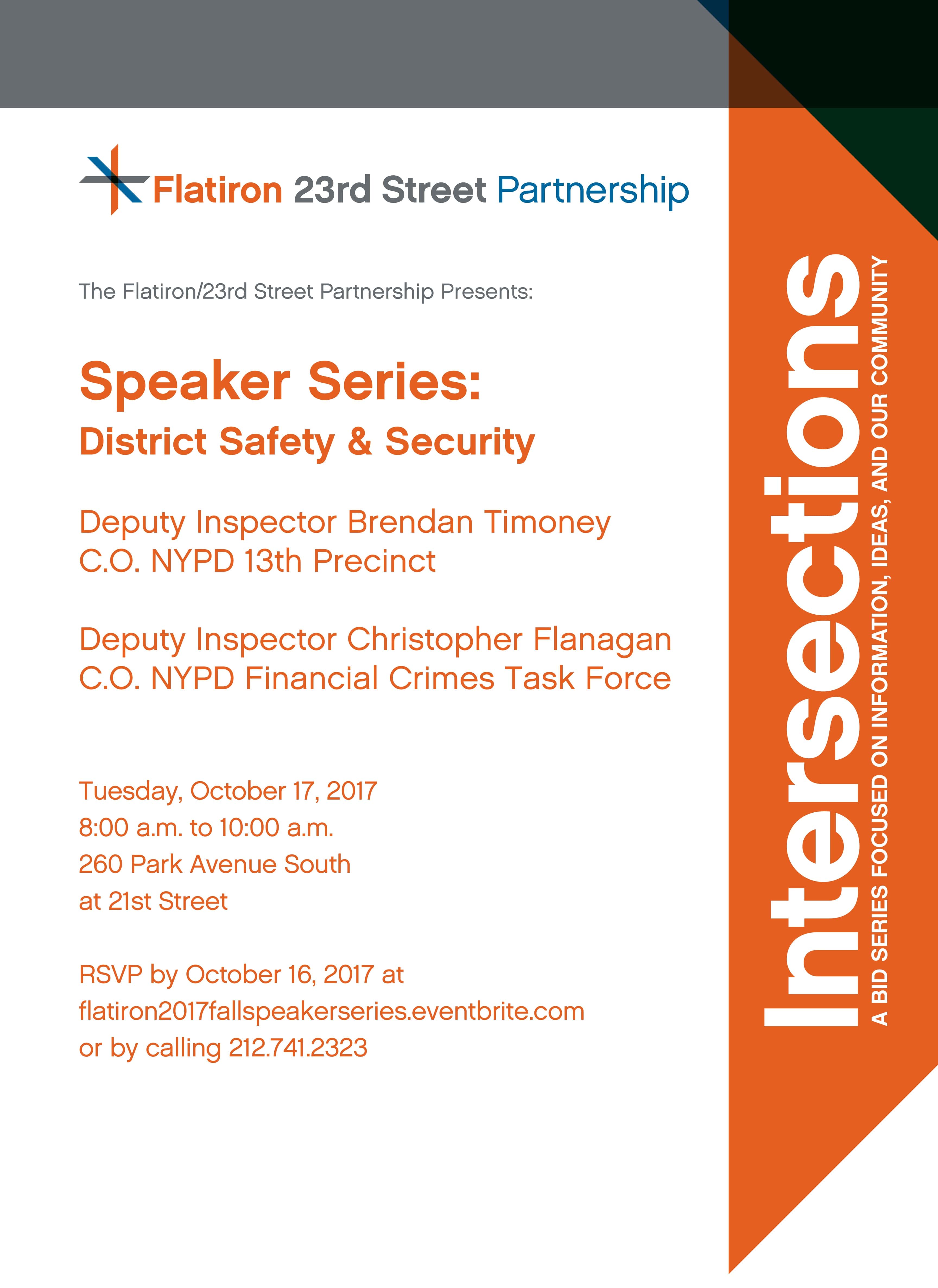 Intersections: A BID Series Focused on Information, Ideas, and Our Community
NYPD 13th Precinct Commanding Officer Brendan Timoney will discuss safety, security, and neighborhood conditions and trends, as part of the Flatiron/23rd Street Business Improvement District's ongoing Intersections: A BID Series Focused on Information, Ideas, and Our Community program on Tuesday, October 17.
The free event, which is expected to draw residents and business representatives from the Flatiron District, will also include a presentation by Deputy Inspector Christopher Flanagan, Commanding Officer of the NYPD's Financial Crimes Task Force, on how New Yorkers can prevent identity theft, and steps they should take if they become a victim.
About the Flatiron/23rd Street Partnership
The Flatiron/23rd Street Partnership Business Improvement District, formed in 2006, is a nonprofit organization whose mission is to enhance the area's reputation as one of New York's most vital and exciting neighborhoods. This is accomplished by maintaining a clean and safe environment for the district's businesses, residents, and visitors; by spearheading area improvement projects; and by marketing the diverse business and retail options in this vibrant and historic neighborhood.