Intersections Speaker Series: Access to Capital for Small Businesses
Description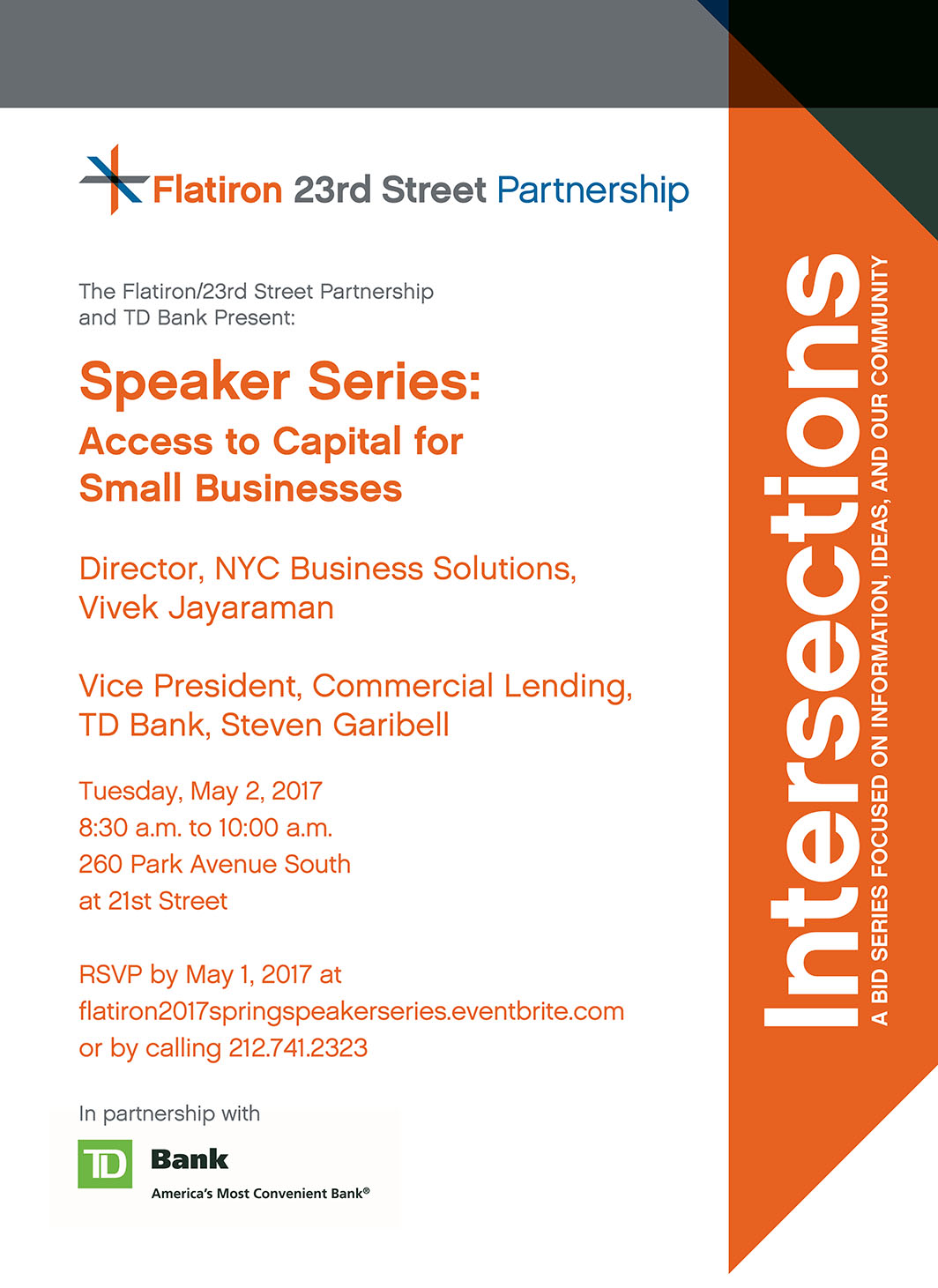 Intersections: A BID Series Focused on Information, Ideas, and Our Community
Access to Capital for Small Businesses
Join us for business insights over breakfast! Vivek Jayaraman, Director of NYC Business Solutions, provides an overview of the program's full suite of free services, designed for businesses of all stages, sectors, and needs, specifically focusing on identifying access to capital and services needed. After a question & answer session with Jayaraman, Steven Garibell, Vice President at TD Bank, gives a presentation on what small business owners can expect when applying for financing.
Agenda:
8:30 – 9:00 Breakfast and Networking
9:00 – 9:30 SBS Presentation and Room for Questions
9:30 – 10:00 TD Bank Applying for Financing Presentation

About the Flatiron/23rd Street Partnership
The Flatiron/23rd Street Partnership Business Improvement District, formed in 2006, is a nonprofit organization whose mission is to enhance the area's reputation as one of New York's most vital and exciting neighborhoods. This is accomplished by maintaining a clean and safe environment for the district's businesses, residents, and visitors; by spearheading area improvement projects; and by marketing the diverse business and retail options in this vibrant and historic neighborhood.