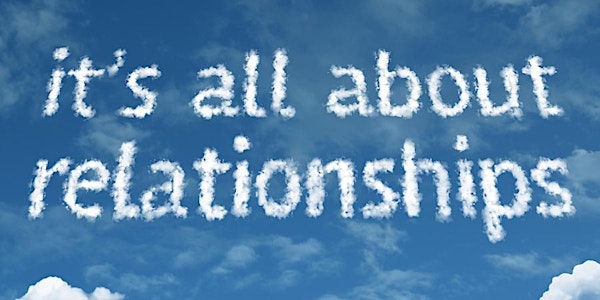 Intersection of Lust, Love, and Stigma
Community Conversation about different types of relationships and exploration of sexual health. Your 'yuck' maybe someone else's 'yum'.
When and where
Location
Eagle Wilton Manors 2209 Wilton Drive Wilton Manors, FL 33305
About this event
Experience #3: Don't Yuck My Yum
In this Community Conversation, we will welcome attendees into the Eagle to see how we can expand on acceptance of love, interpersonal relationships, lust, kink, sex, and other ways humans interact and relate. What some call 'kink' or 'weird' (yuck) others call 'usual' or 'fun' (yum). Why are some relationships more acceptable than others? Have you been able to meet and ask questions to someone who has a non-traditional relationship with others? How do sexually transmitted illnesses or Monkeypox impact relationships? Come and meet community members who are living in different types of relationships.
The World Health Organization defines sexual health as "…a state of physical, emotional, mental and social well-being in relation to sexuality; it is not merely the absence of disease, dysfunction or infirmity. Sexual health requires a positive and respectful approach to sexuality and sexual relationships, as well as the possibility of having pleasurable and safe sexual experiences, free of coercion, discrimination and violence. For sexual health to be attained and maintained, the sexual rights of all persons must be respected, protected and fulfilled." (WHO, 2006a) How can we achieve this in the real world?
Like the previous events, this will be experiential and interactive. Come ready to meet and learn from exhibitors and other attendees in an open, safe space. Note: No one under 21 allowed as this is a bar.
We will be providing lite bites and 2 beverages tickets to attendees.
FIRST 50 PEOPLE TO REGISTER ONLINE & ATTEND, WIL RECEIVE A GIFT CART AT THE END OF THE EVENT.
We will also have drawings at the end of the event for: (must be present to win)
- $150 Eagle Leathers Gift Card
- $200 Spa Gift Card
- Wellness Bastet valued at $165
6:30-7:30pm: Arrival of attendees, check-in, experience 'Stigma Exhibits' where attendees will move through different stations and have a chance to interact with others.
7:30pm-8:20pm: Community Conversation about 'Stigma Exhibits'.
8:20-8:30pm: Wrap-up and next steps.
Parking at Eagle is available on the street and at Wilton Manors City Hall for a fee.